Green Dot: Wal-Mart's Backdoor Entrance into Banking?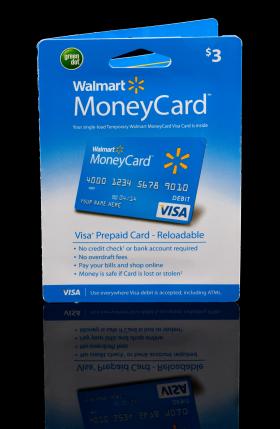 Seems Santa came early to Wal-Mart (WMT) in 2011–the day before Thanksgiving, in fact–in the form of the Federal Reserve Board members. On November 23, the Fed voted 4-1 to approve Green Dot Corp's (GDOT)–the largest U.S. provider of reloadable prepaid debit cards–application to buy a bank. The Fed also approved Green Dot's application to become a financial holding company.
Santa's Gift To Green Dot
This is an obvious gift to Green Dot, as buying Provo, Utah-based Bonneville Bancorp will allow it to issue its cards backed by its own deposits rather than having to do so via third-party banks. This will save it money on expenses.
Additionally, Green Dot's bank status will allow it to offer other financial services that only banks are permitted to offer.
How's it a Gift to Wal-Mart?
Wal-Mart not only sells Green Dot's cards, it bought an equity stake in the company last year. Wal-Mart has tried several times in the past to buy banks, and has been met with considerable opposition by the public and lawmakers.
Depending upon your viewpoint, the Wal-Mart-Green Dot relationship is simply a strategic business relationship or (also) a back door way for Wal-Mart to enter banking.
Green Dot's Dependence on Wal-Mart
A full 60% of Monrovia, California-based Green Dot's revenues come from Wal-Mart. Green Dot's reloadable prepaid cards are available through other outlets–most notably, Walgreen (WAG), Kroger (KRO) and Pantry (PTRY)–but it still has the bulk of its cards in the Wal-Mart basket.
Wal-Mart's Reliance on Green Dot
Wal-Mart does not merely sell Green Dot cards at it stores as it does a gazillion other products, it essentially partners with Green Dot. Wal-Mart's MoneyCards are Green Dot cards.
Of course, Wal-Mart's size will allow it to dictate terms, as it does with other suppliers. The fact that Wal-Mart owns an equity stake in Green Dot gives it additional power.
However, unlike most suppliers, which Wal-Mart could likely drop with little work involved, Wal-Mart could not do the same with Green Dot. Wal-Mart would need to put some time and effort into obtaining a suitable replacement company to offer its MoneyCards.
Green Dot's bank status now gives it some leverage in its relationship with Wal-Mart. That is, if Wal-Mart does indeed want to offer services to its customers that only banks can offer. Since Wal-Mart has tried to buy banks in the past, it would seem likely that this is the case.
Wal-Mart Financial Services Offered
Wal-Mart is not a "bank" because it doesn't accept deposits or hold customers' money. However, it offers just about all the other basic services banks do.
Wal-Mart financial services include check cashing, debit and credit cards and money orders through its 1,000+ (and growing) Money Centers across the U.S. It also has plans to open automated kiosks for stores without a Money Center.
See Did Bank Transfer Day Help Wal-Mart? for specifics about Wal-Mart's financial services and pricing, as well as who is likely to benefit and who is likely to pay more by using Wal-Mart financial services.
Green Dot and Wal-Mart Stock Performance
Green Dot's Stock Market Performance
The Fed's green light on Green Dot's bank acquisition and bank charter has ignited the stock, which has risen almost 17% in the two trading days after receiving the Fed approval. Its current price is $32.17.
Green Dot's stock has needed a jump, as it's been in a steady free-fall since soon after its October 2010 initial public offering (IPO). As with many IPOs, the stock price initially zoomed up ($48 to almost $65 within a couple months), and then fell back down to Earth.
The stock has lost 45% over the past 1-year period. Operating and profit margins are 16% and 10%, respectively. Last quarter's revenue growth was 26%, while earnings grew 48%. Return on equity is 26%; Free cash flow is 12%. Insider ownership is 38%, and 16% of shares are sold short (short sellers are betting against a stock and make money when it goes down).
Wal-Mart's Stock Market Performance
Wal-Mart's stock has gained 5.8% over the past 1-year period (vs. the overall market's 1% gain). Operating and profit margins are 5.9% and 3.8%, respectively. Last quarter's revenue growth was 8.1%, while earnings decreased 2.1%. Return on equity is 23%. Insider ownership is 48%, which is huge for such a large ($197 billion market cap) company.