How to Create and Design Your Own Credit Card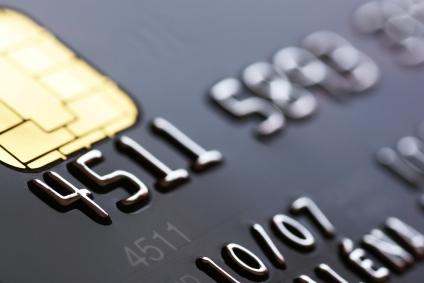 Don't worry, we're not pitching a scam. This article isn't about how to create your own credit card from scratch, just designing a cooler credit card than one you have in your wallet right now!
We've all seen the NASCAR, Nike, Dallas Cowboys and other corporate logos on credit cards, but have you ever wondered if it is possible to create your own "brand" and infuse it into your credit cards? Maybe you own a business and would like the recognition associated with using a credit card with your company's name and logo on it. The idea is not as far-fetched as you might think and depending upon your methods, you might be able to do it for free or have it cost a pretty penny.
Design Your Own Credit Card – The Free Method
Capital One offers its customers the option to design your own credit card by using their online image software. You can use the photos on the Capital One site, upload your own personal pictures or utilize the Public Gallery to find even more unique possibilities for your own design.
Earn More Perks From Your Credit Card
The software enables you to crop, rotate, enhance, enlarge, shrink and other options to help you create the exact "look" you want on your credit card. The drawback is you can only use it on Capital One credit cards. Plus there are restrictions as to the photo content being used. Capital One reserves the right to not create your unique credit card should they determine the image you used to be profane, obscene or pornographic.
Discover Card also allows its customers to place two initials on their credit cards with their monogram collection of credit cards. The more popular initials are obviously from the customer's name or the college they attended.
There is a website, Zug.com, which explains the process to design your own credit card in a way that will not render the card unusable. The supplies needed are as follows:
Earn More Perks From Your Credit Card
• 3M Spray Mount
Credit card
Knitting needles
Premium T-shirt transfer paper
X-Acto knife
Iron
Photo editing software
Color inkjet printer
To begin, design your image using the photo editing software of your choice (Adobe Photoshop, Corel Draw, etc.). Print the finished design using the Color inkjet printer and the T-shirt transfer paper. Cut out the image.
Spray the front side of the card with the 3M spray mount, then peel the backing off the transfer paper image and place it on the card. Use the Ironing paper (comes with the transfer paper) on top of the image on the card and iron on LOW heat for 30 seconds (using too hot of a setting will warp the card).
Turn the card over and use the X-Acto knife to cut away the excess paper. Follow the same procedure for the back side of your credit card.
Earn More Perks From Your Credit Card
Be sure to mask off the magnetic strip with masking tape prior to using the 3M spray mount. Use the knitting needle to force the transfer paper into the crevices of the reversed numbers before you use the iron.
Once you have finished–voila! You now have your very own unique credit card that is still useable at any merchant.
Create Your Own Credit Card – The Expensive Method
Having your own logo or branded credit card is something few regular Joe citizens have, but if you have the money, it can be done. Contact a credit card issuer like Citibank or American Express and suggest the idea of a partnership between your companies. If the credit card issuer feels that there is a good market for your type of credit card, they'll gladly create and maintain accounts for you, for a sizeable fee of course.
Again, in order to accomplish this, you'll need substantial paperwork, proof that your card will be desired, money in order to pay not only for the design of the card but for the upkeep of consumer accounts AND the ability to sell the idea to a major credit card company. Cobranded credit cards are common, but few survive beyond just a few years. Make sure if you take this rout, you offer consumers a great cash or 0% balance transfer opportunity as incentive to get them to sign up.
While the inexpensive methods may sound outrageous, working in retail growing up has shown me that not only do many people try to alter their credit cards to look cooler, the process is easier than it sounds because most people succeed. These days, Capital One does all of the hard work for you but if you're more of a do-it-yourself type of person, you still have options.