Financial Literacy Series: What is an Annual Fee?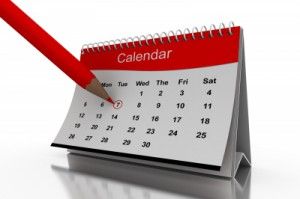 Have you ever noticed the term annual fee when comparing various credit card offers? It's commonly used, but not always understood by prospective cardholders. Before you sign for your own credit card contract, it's important to wrap your mind around what this term means along with which types of cards impose this fee.
What is an Annual Fee?
A credit card annual fee is a yearly fee charged by a credit card company each year that the card is in use. The fee is separate from others you may be accustomed to when paying for credit cards.
What's unique about an annual fee is that not all cards have them. There was a time when annual fees were common, but around the 1980s many companies did away with them, leaving only specific types of credit cards to carry them.
The average annual fee ranges from $15 to $300, depending on the company issuing the card. The good news is that paying this fee is completely avoidable as long as you choose the right type of card to apply for.
Credit Card Types with an Annual Fee
If not all credit card offers come with an annual fee, which ones require you to pay this extra cost? Most often, the fee is reserved for cards issued to people with lower credit scores; however, they also accompany other types of cards.
Earn More Perks From Your Credit Card
A few credit card types that may come with an annual fee include:
Secured cards: Secured cards are similar to prepaid cards in that they require you to make your own cash deposit, which then becomes your line of credit. Over time, with good card management under your belt, the company may extend additional credit to you.
Rewards cards: Rewards cards may also come with an annual fee. These cards offer specific benefits, like cash back or discounts on travel costs for using them regularly.
Airline cards: Airline or frequent flier cards are a type of rewards card that applies points to your card, specifically toward travel upgrades or free airfare.
If you do take on a card with an annual fee, you may have to pay that fee all at one time each year that your contract renews. It could also be broken down into payments over the course of the year.
Keep in mind, if your credit card issuer decides to impose a new annual fee — or raise the current one — federal law requires companies to notify you 45 days before the new fee becomes effective. This gives you time to reject the new fee if you choose, which is usually accomplished by closing your credit card.
This article is part of the Go Banking Rates Financial Literacy Movement, helping Americans get smarter and grow richer. Take our credit card quiz to test how knowledgeable you are!
Provided by Go Banking Rates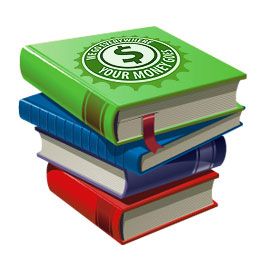 This article is part of the GOBankingRates Financial Literacy Movement