Here's Why Bank of America Just Closed Your Credit Card Without Telling You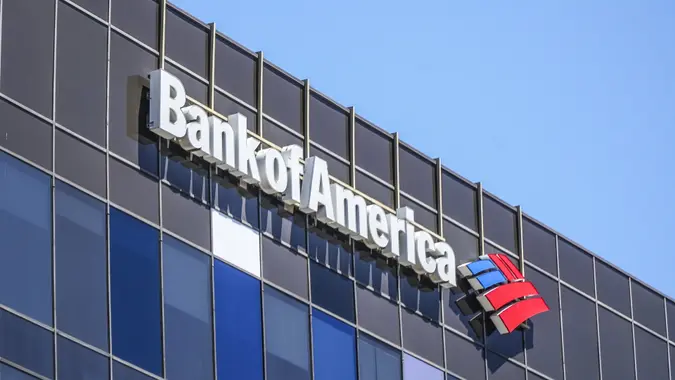 4kclips / Shutterstock.com
Today I logged onto my online banking account with Bank of America and experienced a sudden panic attack when I discovered that one of my credit card accounts was missing.
My Credit Card Account Disappeared Into Thin Air
I couldn't comprehend how my credit card account could just disappear into thin air like that, especially since I knew I still had a balance on it. Assuming there might just be something wrong with Bank of America's online banking service, I called the number on the back of the card only to have the robotic lady on the other end confirm the account was closed.
She then proceeded to tell me exactly how much money I still had on it and the last payment I had made on it just two days prior.
Why would Bank of America just close my credit card account like that without sending me an e-mail or text? I was subscribed to all the necessary alerts on my smartphone. Wouldn't something like closing my credit card account warrant some notification?
Now I was furious on top of anxious. I quickly dialed another customer service line and waited an eternity before finally getting a hold of a customer service representative. Once I explained my situation, he quickly confirmed my worst fear, which was that my credit card had been compromised just today.
Possible Breach at Bank of America
Bank of America had closed my account to prevent any fraudulent activity, would send a new one to my listed mailing address within five to 10 business days and the current balance would simply roll over. The rep I spoke to also told me this had happened to other customers today, and Bank of America was doing everything it could to accommodate them.
In other words, Bank of America just got hacked and the piece of plastic I have in my wallet is now completely useless — and yours might be, too.
We'll be sure to keep you updated as Bank of America releases official information regarding the alleged security breach.
Photo: swanksalot via Flickr Creative Commons
Editorial Note: This content is not provided by any entity covered in this article. Any opinions, analyses, reviews, ratings or recommendations expressed in this article are those of the author alone and have not been reviewed, approved or otherwise endorsed by any entity named in this article.