How Much It Costs To Buy a House in the Biggest College Town in Every State

8 min Read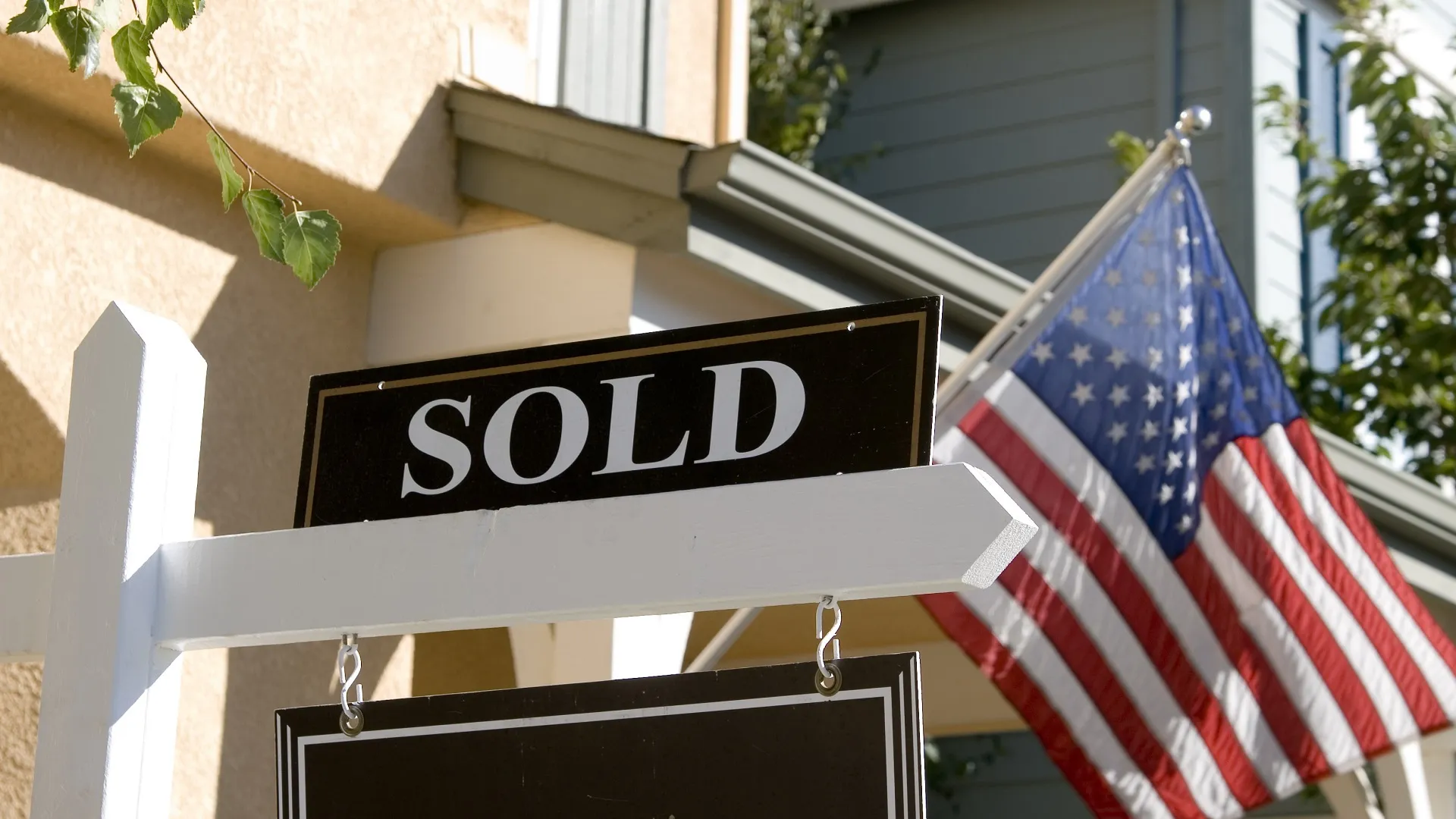 Vibrant, youthful and packed with plenty to do, college towns can be great places to live — and with a never-ending stream of potential renters, they're also fantastic spots for investment properties. 
Mortgage Interest Rate Forecast for 2023: When Will Rates Go Down?
Also: 3 Things You Must Do When Your Savings Reach $50,000
GOBankingRates used Washington Post data to identify the urban area in all 50 states with the highest concentration of college students. Many of them are small towns where the presence of a single school can make students a major chunk of the population.
All home value data comes from Zillow as of March 15, 2023. But the site doesn't offer specific information on a handful of towns. In those cases, the stated home value is the average of the surrounding area. For example, Air Force Academy, Colorado, includes data from Colorado Springs. For Mississippi, home values are from Hinds County instead of Raymond.
Keep reading to learn what it takes to own a home in the most college-centric town in every state.
Northeast Anchorage, Alaska
Median home value: $366,102
The University of Alaska Anchorage, Alaska Pacific University and Wayland Baptist University-Anchorage are all in or adjacent to Northeast Anchorage, where one in 10 residents is a student.
Flagstaff, Arizona
Median home value: $603, 547
The main campus of Northern Arizona University — there are more than 20 in the state — is located in Flagstaff.
Arkadelphia, Arkansas
Median home value: $144,120
Henderson State University, Southern Arkansas University Main Campus and Ouachita Baptist University are three of the six colleges and universities — four private and two public — in the Arkadelphia area.
Davis, California
Median home value: $836,565
UC Davis, home of the Aggies, is considered a Public Ivy and the heart of California college culture.
Air Force Academy, Colorado
Median home value: $441,691
The United States Air Force Academy is a census-designated region within the Colorado Springs metro region.
Willimantic, Connecticut
Median home value: $205,402
Willimantic is home to Eastern Connecticut State University.
Dover, Delaware
Median home value: $289,960
Both Delaware State University and Wesley College are located in the state's capital.
Gainesville, Florida
Median home value: $279,105
The sprawling University of Florida campus dominates the city of Gainesville.
Dahlonega, Georgia
Median home value: $304,776
Dahlonega is home to one of five University of North Georgia campuses, which have roots dating back to the 1870s.
Laie, Hawaii
Median home value: $1,293,986
Laie hosts the Hawaii satellite campus of Brigham Young University.
Rexburg, Idaho
Median home value: $385,903
Far across the Pacific from Laie is Rexburg, which is also home to a Brigham Young University campus.
Macomb, Illinois
Median home value: $91,161
Founded in 1899, Western Illinois University makes Macomb the state's top college town.
Upland, Indiana
Median home value: $182,206
One of America's oldest Evangelical Christian colleges, Taylor University has been part of Upland's culture since the 1840s.
Ames, Iowa
Median home value: $252.723
The state's largest higher education institution, Iowa State University has its main campus in Ames.
Manhattan, Kansas
Median home value: $243,365
Although it shares a town with Manhattan Christian College, Kansas State University is why Manhattan is the No. 1 college town in the state.
Morehead, Kentucky
Median home value: $133,334
Morehead State University consistently ranks as one of the best regional public colleges in the South.
Ruston, Louisiana
Median home value: $200,721
The largest city in the Eastern Ark-La-Tex region, Ruston is home to Louisiana Tech University, with Grambling State University next door in Grambling.
Farmington, Maine
Median home value: $230,760
Known as UMF, the University of Maine Farmington is part of the statewide UM system.
Prince Ann, Maryland
Median home value: $177,697
Prince Ann takes the top spot thanks to the University of Maryland Eastern Shore, a historically black public land-grant research college.
North Adams, Massachusetts
Median home value: $209,596
Although the state is famous for Harvard, MIT, BU, BC and the other big-name schools in the east, North Adams in the west wins thanks to the Massachusetts College of Liberal Arts.
Big Rapids, Michigan
Median home value: $173,488
The student body of Ferris State University can take most of the credit for Big Rapids' position at the top of the list of Michigan college towns.
Northfield, Minnesota
Median home value: $340,243
Carleton College and St. Olaf College — both private liberal arts schools — have made their homes in Northfield.
Raymond, Mississippi
Median home value: $103,560
Hinds Community College is the only school in Raymond, but the town is just west of Jackson, home to Jackson State University, Millsaps College and Mississippi College.
Maryville, Missouri
Median home value: $194,056
Maryville is the home base for both Northwest Missouri State University and Maryville University.
Bozeman, Montana
Median home value: $639,735
The student population of Montana State University buoys the Rocky Mountain town of Bozeman.
Wayne, Nebraska
Median home value: $188,981
Wayne State College, part of the Nebraska State College system, calls its namesake city home.
West Wendover, Nevada
Median home value: $246,683
With no major colleges in town or on its borders, just 8% of West Wendover's population is made up of students, making it one of the three least college-dominated towns on the list. 
Plymouth, New Hampshire
Median home value: $302,021
Plymouth is a classic New England college town, with Plymouth State University anchoring the city's campus culture.
Browns Mills, New Jersey
Median home value: $220,620
Joining Providence and West Andover at 8% in a three-way tie for last place is Browns Mills, where no colleges are located. But Rutgers and Princeton are nearby. 
Socorro, New Mexico
Median home value: $160,812
New Mexico Tech, one of the top STEM colleges in America, is located in Socorro.
Alfred, New York
Median home value: $148,777
Alfred University dominates its tiny namesake town so thoroughly that Alfred is the country's top college town — 85% of its residents are students.
Boone, North Carolina
Median home value: $417,505
Founded in 1899 as a teacher's college, Appalachian State University earns Boone its title of North Carolina's top college town.
Grand Forks, North Dakota
Median home value: $242,414
Hugging the Minnesota border, the University of North Dakota is Grand Forks' claim to college fame.
Cedarville, Ohio
Median home value: $252,463
Cedarville University, a private Baptist college, is enough for Cedarville to tie for third place on the list — 67% of its population is made up of college students.
Stillwater, Oklahoma
Median home value: $217,223
Home of the Cowboys, Oklahoma State University is located in Stillwater.
Corvallis, Oregon
Median home value: $507,808
Located in Central Western Oregon, Corvallis is dominated by the campus of Oregon State University.
Slippery Rock, Pennsylvania
Median home value: $135,218
Slippery Rock University's influence is so great that the town it calls home ties for third place, with 67% of its population being college students.
Providence, Rhode Island
Median home value: $334,007
Despite the presence of Brown University, Providence College and Rhode Island College, Providence ties for last place with a college population of just 8%.
Denmark, South Carolina
Median home value: $61,537
Students from Voorhees University, a private HBCU, account for more than one in four residents of tiny Voorhees.
Vermillion, South Dakota
Median home value: $231,521
The University of South Dakota gives Vermillion its large student population.
Martin, Tennessee
Median home value: $165,568
UT Martin is one of five campuses in the University of Tennessee system.
Prairie View, Texas
Median home value: $158,901
With students representing 78% of the population, Prairie View is second only to Alfred, N.Y., thanks to Prairie View A&M University.
Ephraim, Utah
Median home value: $331,720
Snow College, home of the Badgers, has enough students to give tiny Ephraim top billing in Utah.
Middlebury, Vermont
Median home value: $361,027
Middlebury College has not just a campus, but an entire farm in its hometown.
Lexington, Virginia
Median home value: $289,773
The Virginia Military Institute and Washington and Lee University are both located in Lexington.
Pullman, Washington
Median home value: $403,699
Pullman is home to the flagship campus of Washington State University.
Shepherdstown, West Virginia
Median home value: $412,328
Shepherd University earns its home city the top spot in West Virginia.
Whitewater, Wisconsin
Median home value: $255,999
The University of Wisconsin Whitewater is a public university known as UWW or just UW.
Laramie, Wyoming
Median home value: $339,770
More than 14,000 students attend the University of Wyoming — Laramie.
More From GOBankingRates
About the Author