New Housing Market Shows No Signs of Cooling Off This Winter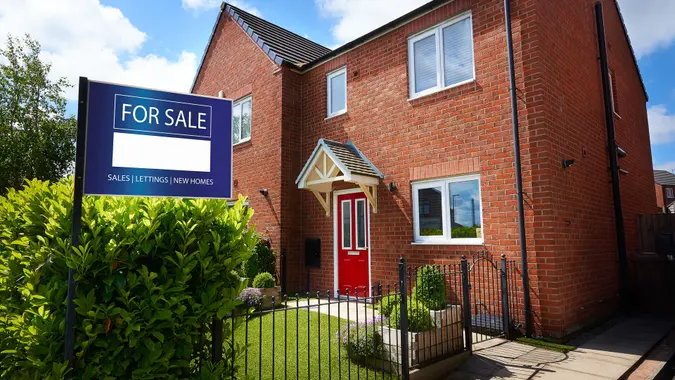 MartinPrescott / Getty Images/iStockphoto
The real estate market has been hot since May as many Americans are fleeing urban areas in search of more room, space and land amid the coronavirus pandemic. And with the demand for homes on the rise, construction of new homes has also gone up. According to the latest report from the U.S. Census Bureau and the U.S. Department of Housing and Urban Development, privately-owned housing starts in October were 14.2% above the October 2019 rate.
The report also found that privately-owned housing units authorized by building permits are up 2.8% from October of last year and privately-owned housing completions are up 5.4% from October of last year.
There are several factors that have led to this notable increase in homebuilding rates, which have now reached post-Great Recession highs, MarketWatch reported.
"Demand has been boosted by record-low mortgage rates and a sudden shift in preferences toward larger homes with more space outside the core of major cities," Robert Kavcic, senior economist at BMO Capital Markets, wrote in a research note obtained by MarketWatch. "And, there simply has not been enough resale supply to meet this demand."
Rising prices on existing homes have also led more prospective buyers to entertain the idea of building their own.
"When prices on existing homes go up, it makes new homes seem more affordable to home buyers," Charles V. Insalaco, president of the Builders League of South Jersey, told The Philadelphia Inquirer.
Even with new home construction booming, it's still not able to meet all of the demand for housing.
"Homebuilders are walking a tightrope between increasing costs of labor, materials and land, and eager buyers seeking larger homes in suburban neighborhoods," George Ratiu, senior economist at Realtor.com, told MarketWatch. "While they are well-positioned to meet the needs of buyers in these neighborhoods, the volume of new construction still lags the number of buyers."
More From GOBankingRates