4 Ways Record-High Mortgage Rates Are Changing the Real Estate Landscape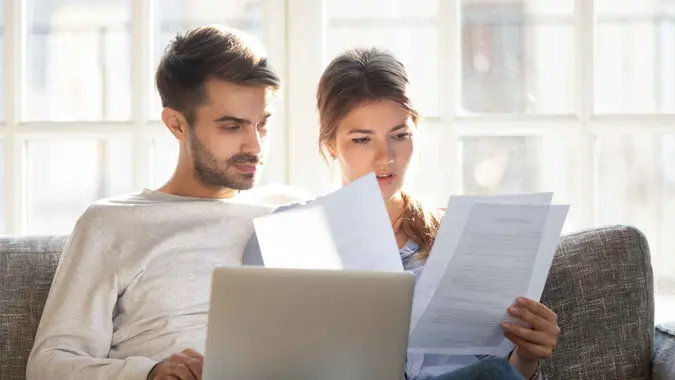 fizkes / Getty Images/iStockphoto
Record high mortgage rates, a lack of home inventory and high home prices make navigating the current real estate landscape troubling for many prospective home buyers and sellers. Since the Fed raised rates 11 times since March of 2022, mortgage rates followed close behind and recently hit a high of 7.23%, according to the St. Louis Fed — the highest in 22 years.
As a result, the housing market is reacting in unexpected ways. Here are some of the most prominent:
1. Fewer Buyers
Higher interest rates make borrowing for a home loan more expensive, costing many buyers out of the housing market. Financial institutions also reined in lending standards, making it more difficult to qualify for a mortgage.
2. Reduced Inventory
After homeowners snapped up record-low interest rates in 2021 and 2022, there's little incentive for potential sellers to put their homes on the market. Doing so would mean exchanging a low interest rate of 2% to 4% for one closer to 8%. This feeds into the persistent housing inventory problems plaguing buyers. 
3. Difficulty Selling In Some Markets
Higher mortgage rates and home prices exceeding $400,000 caused home sales to dip substantially yearly by 16.6%, so sellers might have more difficulty finding a buyer for their property. However, according to NPR, some areas are seeing higher competition and even bidding wars emerge for the few houses available. 
4. Buyers Gravitate to New Construction
In response to reduced inventory, many home buyers choose new construction to fulfill their homeownership dreams. July's Census Bureau Report showed a 31.5% increase in recent construction sales from last year. 55% of home builders offered incentives in August to motivate home buyers, according to the National Association of Home Builders (NAHB). 
Experts don't expect the Fed to lower mortgage rates anytime soon, so the real estate landscape could morph as new developments arise.
More From GOBankingRates