3 Signs You'll Get Preapproved for a Mortgage — and For How Much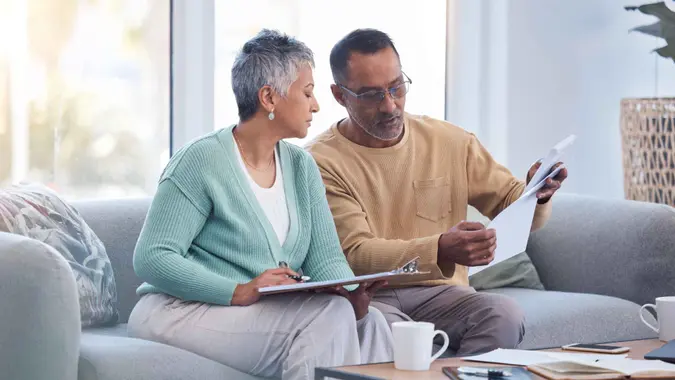 PeopleImages / Getty Images/iStockphoto
Buying a home is an exciting moment in every person's life, but applying for a mortgage can feel daunting when you don't know what to expect. Whether you're seeking a mortgage from a bank, credit union, or other financial institution, all lenders will want to ensure you meet some essential qualifying criteria before they approve your request to finance a house.
Each lender will have specific requirements to avoid financial loss, but there are some key signs you'll get preapproved for a mortgage.
1. Strong Credit Score
When you submit a mortgage application, one of the initial steps taken by most lenders is to assess your credit score. The higher your score (say 700 or more), the greater your likelihood of approval from top mortgage lenders, and the more favorable your interest rate will likely be.
Government-backed loans, such as FHA loans, USDA loans, and VA loans, tend to have more lenient credit score requirements. For instance, securing an FHA loan is feasible even with a credit score as low as 500. You can also try out VA loans with no minimum credit score requirement.
When applying for a mortgage, you can save more than 1% in interest, saving you at least $200 per month over the lifetime of a 30-year mortgage on a $300,000 house. A few ways to increase your credit score before applying for a loan include paying down any debt, making timely payments, and not applying for any new credit while trying to get your loan.
2. Debt-to-Income (DTI) Ratio
The ratio here represents the level of debt you hold concerning your income. Typically, to be eligible for a conventional mortgage, your debt-to-income ratio is generally limited to a maximum of approximately 43%.
Suppose your monthly housing expenses, car loans, and other loan payments totaled $1,500, and your monthly income stood at $5,000. In this case, your debt-to-income ratio would be calculated as $1,500 divided by $5,000, equaling 30%, making it likelier to be approved for a mortgage.
However, if your debt level is high, you can purchase a more affordable home with a smaller mortgage or focus on reducing your debt before considering a home loan.
3. Significant Down Payment
Making a hefty down payment reduces the amount you need to borrow for a home purchase. This results in a lower loan-to-value (LTV) ratio, the percentage of the home's purchase price you're financing with the mortgage. A lower LTV ratio is less risky for the lender, making them more inclined to approve your application.
It's recommended to make a down payment of 20% of the home's cost, borrowing the remaining 80%. That said, many people opt for a lower down payment. Remember that a larger down payment often leads to more favorable loan terms, including lower interest rates and potentially lower monthly payments.
More From GOBankingRates