3 Big Moves Some Boomers Are Making To Prepare for Recession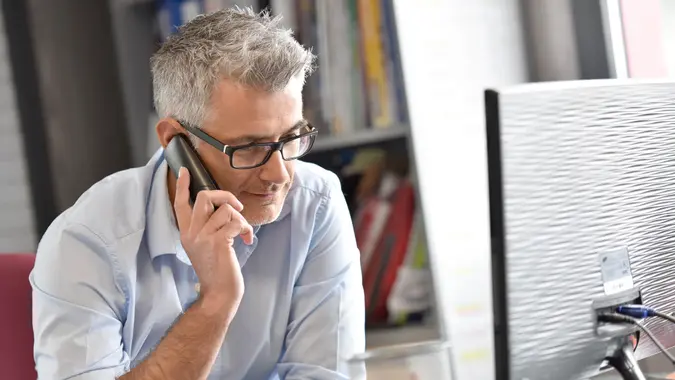 ©Shutterstock.com
For many baby boomers, the thought of another recession is anxiety-inducing, to say the least. After witnessing how quickly the markets turned in 2008, it's reasonable to worry about what a potential downturn may bring. 
That being said, some savvy boomers are taking proactive steps to make sure their finances and investments are ready if an economic storm hits again. 
Here's a look at some of the big moves boomers are making in response to a possible recession.
Is a Possible Recession on the Horizon?
No one can predict the future of course, but some experts are worried about a possible recession. 
Just look at the housing market as evidence. The average 30-year fixed mortgage rate was 6.86% as of June 24, after the Federal Reserve raised rates for the 10th time in a row. Sales of previously owned homes are down 23.2% since last spring, according to the National Association of Realtors. 
Make Your Money Work for You
If the Federal Reserve continues to raise rates in an attempt to curb inflation, the economy finally could fall into a recession. However, it's also possible that inflation could decelerate in response to the Fed's rate hikes. 
Regardless of which outcome happens, overall home sales are predicted to decrease. This could be an issue for boomers who are nearing retirement, especially if they are planning to downgrade their homes and use the remaining money in retirement. 
Ways Boomers Can Prepare
To prepare for retirement as a boomer, you should take stock of your financial situation, evaluate your health insurance options, consider selling your house and estimate your long-term financial needs and goals.
Take Stock of Your Financial Situation
One of the first steps for boomers preparing for retirement is to assess your personal financial situation. Start by looking at your assets and liabilities. At this point in your life, your investments should be low-risk and should be allocated appropriately between different assets.
Make Your Money Work for You
Evaluate Your Health Insurance Options
Healthcare is one of the largest retirement planning concerns for most people. Health-related costs tend to get more expensive as you get older, so take that into account when planning your finances. Generally, you will be eligible for Medicare at age 65. However, if you're retiring before age 65, you can visit Healthcare.gov to review your medical insurance options. 
Consider Selling Your House
Boomers who own homes may be wondering whether they should sell now before a possible recession. Some boomers may be holding onto large family homes that they don't need anymore. Instead, they could sell and use the money to downsize. Because home prices are still relatively high in most areas of the country, the money from the sale could be used for both a smaller home and retirement expenses. 
"Consider the local real estate market," said Boyd Rudy, associate broker with MiReloTeam Powered by KW Professionals. "Research the current state of the real estate market in your area. Analyze recent sales and trends to gauge the market's strength and stability. Consult with a local real estate agent to gain a deeper understanding of market conditions."
Younger homeowners may be able to afford to wait to see what happens with the market, but older homeowners might not have that luxury. Some boomers may want to play it safe by selling now when they know they can get a good price for their home.
Make Your Money Work for You
Beyond timing and the market, you should think about your personal circumstances when deciding whether now is the right time to sell or not. Do you have a plan for where you want to move? Are you able to handle selling and moving at this point in your life or in the future? Other factors like community, personal expenses, savings, location of family and health are important for boomers to consider before choosing the next move.
"Remember, every individual's situation is unique," Rudy said, "and it's essential to consider your personal financial goals, market conditions and future plans before making any decisions."
Estimate Your Long-Term Financial Needs and Goals
You also should determine your short-term and long-term financial goals. If you have a retirement age in mind, do you have enough money to comfortably live after retirement? 
At a minimum, you should have enough money to cover basic needs, like daily living expenses and medical care, before putting in your retirement papers. If you have the goal of traveling, you should factor that in as well. You also should account for unexpected costs like medical emergencies, home repairs or car issues.
Make Your Money Work for You
You also should think about long-term care needs when planning. Whether you will need an assisted living facility or a home nurse or will be moving closer to family, you should plan for the expenses associated with these options. The national median cost of assisted living is about $4,774 per month in 2023. Of course, the costs will vary depending on the location and the type of assisted living community.
Bottom Line
While there is no predicting or controlling the future, preparing for it as best as you can is important for boomers nearing retirement. 
More From GOBankingRates