Gas Prices Could Spike to $6 a Gallon Due To 'Active Hurricane Season'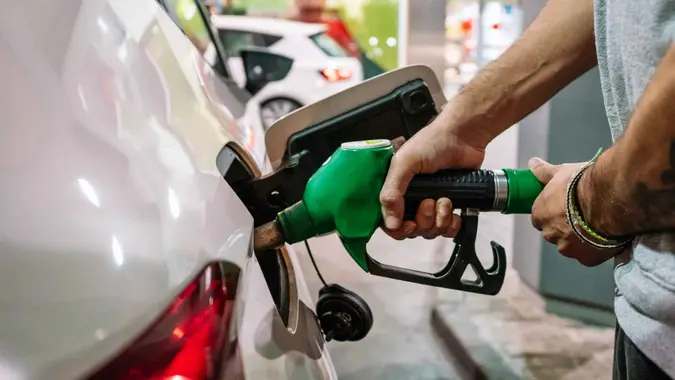 Guillem de Balanzo / Getty Images/iStockphoto
Many factors influence fuel prices at the pump here in the U.S. Holiday weekends typically bring a spike in gas prices. Oil output among suppliers in the Middle East affects fuel prices worldwide — and, of course, elevated demand (a key factor for holiday fuel price jumps) can increase prices.
This Labor Day weekend saw the highest fuel prices of that weekend since 2012. Drivers filling up for holiday weekend travel paid an average of $3.83 per gallon. "Normally we would be seeing prices coming out of a robust summer travel season more along the lines of $3.50," AAA spokesperson Andrew Gross told InvestorPlace.
Holiday travel demand was compounded by evacuation efforts sparked by Hurricane Idalia, along with distribution challenges caused by the storm. With weather experts predicting a "near normal to above normal" 2023 Atlantic hurricane season, according to Forbes, hurricane-related challenges are likely to persist.
The weather also creates disruptions in oil production, since the oil refinery process is adversely affected by high temperatures. NASA records show that July 2023 was the hottest month, globally, since 1880.
Plus, major oil producers, including those in Saudi Arabia, are extending voluntary oil cuts — in spite of rising prices for crude oil — Reuters recently reported.
All of these factors could lead to gas prices exceeding $6 per gallon this year, per InvestorsPlace writer Shrey Dua.
Make Your Money Work for You
More From GOBankingRates