These Places Will Pay You To Live There — but There's a Catch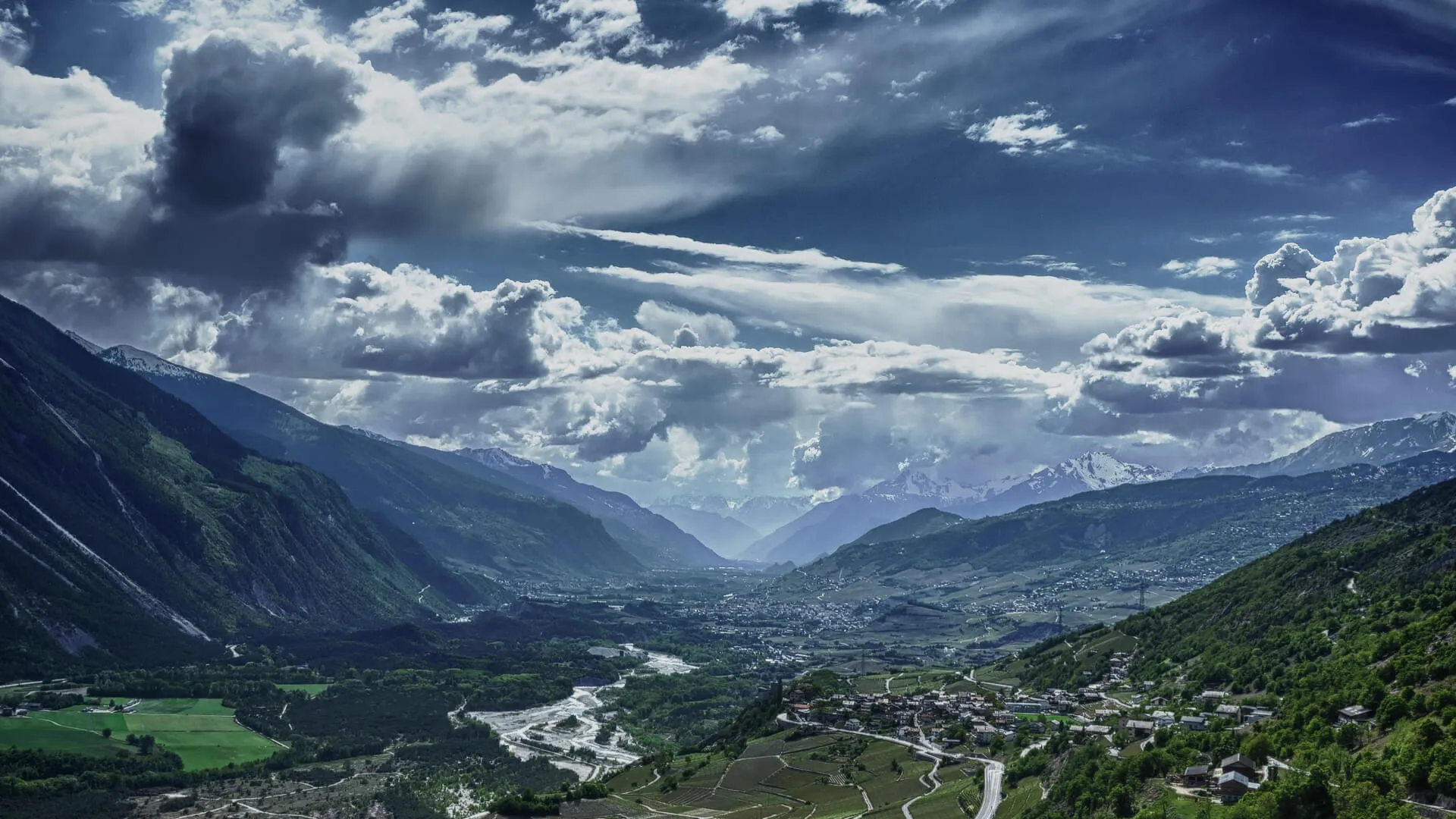 The city of Ollolai, Italy, is currently selling homes for only 1 euro in an attempt to rejuvenate the community, but there's a catch: Home buyers are required to refurbish the homes within three years, which will cost approximately $25,000, CNN reported.
Although this is still a good deal, there are some cities that actually pay you to live there, with some giving away lots for free and others paying residents to move in. But these incentives almost always come with a catch as well.
Find out how relocating to these 10 cities around the world can make you more money this year.
Albinen, Switzerland
A tiny village in the Swiss Alps, Albinen only has 243 permanent residents, The Local reports. Although many people own vacation homes here, permanent residents have been leaving the area at an alarming rate, so the village council has decided to implement incentives in the form of grants to get people to make the village home.
The Catch
According to a village council newsletter translated by The Local, Albinen is offering families or individuals who buy or build a home in the area a grant of $26,930 (25,000 francs) per adult and $10,772 per child.
However, there are conditions to getting this grant money. You must already be a Swiss citizen, you must be 45 years old or younger, and you must agree to live in the village for a minimum of 10 years. In addition, the property you move into must be your primary residence, not a vacation home, and it must have a value of $215,442 or more.
Make Your Money Work for You
Any City in Alaska
Residents of Alaska who have lived in the state for an entire calendar year or more are eligible to receive free money from the government in the form of payment from the Permanent Fund dividend, which is "an annual dividend that is paid to Alaska residents from investment earnings of mineral royalties. The annual payment allows for Alaskans to share in a portion of the State minerals revenue in the form of a dividend to benefit current and future generations," according to the Alaska Department of Revenue website.
The Catch
To be eligible to receive the payout, you must have resided in Alaska for the entire calendar year. Some absences are permitted by law, though you are expected to demonstrate that you intend to return to Alaska and be a resident indefinitely. If you are absent for two years, you must have spent at least 72 hours in Alaska during the time to be eligible to receive the dividend.
In 2022, each Alaskan received $3,284 from the fund, Alaska Public Media reported.
Not only will the state pay you to live there, but it's also one of the seven states with no income tax.
Curtis, Nebraska
Curtis is home to the Nebraska College of Technical Agriculture. It's also known as "Easter City" thanks to its nationally known annual Easter pageant.
The area is currently offering free lots to families looking to build a single-family home.
The Catch
According to the city of Curtis' website, lots are given free to families who will build single-family homes that meet certain specifications within a specified time period.
Harmony, Minnesota
Harmony calls itself "the biggest little town in Southern Minnesota." The town is home to attractions including Niagara Cave — the site of one of the most beautiful waterfalls in the U.S. — tours of the Amish countryside, a Main Street area with local dining options and antique shops and 60 miles of paved bike trails.
Harmony is hoping to spur new construction and economic growth by offering cash rebates to people who build new homes in the area.
Make Your Money Work for You
The Catch
The cash rebates offered to home builders range from $1,500 to $20,000 and must be claimed within a year of approval. There are no restrictions or limits on an applicant's age, income level or residency to receive the rebate; the amount of the rebate depends on the estimated market value of the completed home. In most cases, rebates are paid out in full once exterior features are complete. The rebate only applies to single-family residences, and the home must have a minimum market value of $40,000.
Additionally, all projects must be approved by the Harmony Economic Development Authority prior to construction in order to qualify for the rebate.
Lincoln, Kansas
The city of Lincoln describes itself as being "the size of a dime with the heart of a dollar." It's home to 1,153 residents, as well as a variety of wildlife and farm animals.
Local amenities include medical care, broadband internet, a downtown area and a golf course. Lincoln is giving away free home sites in the hope that it will attract new families.
The Catch
Once owners are granted a free lot, they must begin construction within three years of signing the buyer's agreement, and complete construction 18 months after beginning.
Aside from those stipulations, there doesn't seem to be any other catch. Twenty-one lots are currently available, according to the city of Lincoln's website. Although the lot is free, it has the potential to be worth tens of thousands of dollars: the average home value in Lincoln is $76,808, according to Zillow.
Marquette, Kansas
Marquette is a rural community in Kansas that offers benefits such as small class sizes in the public school system, a municipal swimming pool, summer recreation programs and a historic business district. It's also home to a handful of parks and museums. The town is hoping to attract more permanent residents by giving away lots of land for free.
Make Your Money Work for You
The Catch
Unlike some of the other incentive programs, there doesn't seem to be a real catch, though there are some stipulations. Homes must be erected within a year, and the lot owner is expected to live in the home as a primary residence for at least a year. Although the land is free, it could earn its owner a nice chunk of change in resale: the median home value in Marquette is $117,619, according to Zillow.
New Haven, Connecticut
New Haven is home to museums, restaurants and — one of the most beautiful colleges in America — Yale University. With its incentive program, the city is seeking to attract young professionals to its urban environment.
The Catch
New Haven is currently offering three separate incentives to families who make the move there. The first is a $10,000 payment toward a home, which can be used as a down payment or to help with closing costs. The city is also offering an additional $2,500 to city employees, teachers, police officers, firefighters and members of the military. However, you must live in your home for at least five years to keep the loan.
The next incentive is $30,000 worth of loans for energy-saving upgrades. The money is meant to help offset the costs of updating the area's homes, which tend to be older. To receive the loans without having to pay them back, you must live in your home for 10 years or more. To qualify for the home or energy update loans, your income must not exceed 120 percent of the city's median family income.
Finally, New Haven is guaranteeing free in-state college tuition for any student who graduates from New Haven public schools in good academic standing. Tuition is currently over $24,000 a year, but will likely increase, so this incentive could be worth even more in the years to come.
Make Your Money Work for You
New Richland, Minnesota
New Richland is located in south-central Minnesota and is home to a population of 1,230. The small town's community amenities include the Riverview Golf Course, St. Olaf Lake Beach, parks and bike trails.
The community is giving away free lots of land to potential new residents.
The Catch
In order to get a free lot, you must build a home within a year after the property is deeded to you. Even though the land is free, you will be assessed for part of the cost to develop your property, the New Richland website states.
The total estimated cost per lot for development is approximately $25,000, but this can be reduced to $14,000 through the use of tax increment financing (TIF). The $14,000 is payable over a 15-year period and is collected semi-annually along with real estate taxes.
There are income restrictions to qualify for a free lot as well. Families of two or fewer can earn a max income of $66,950, and families of three or more can earn a max income of $76,993.
Saskatchewan, Canada
Saskatchewan is known for its outdoor activities, including freshwater fishing, canoeing, hiking, golf and horseback riding, but it's also home to the urban areas of Saskatoon and Regina.
The province is trying to lure college graduates with its Graduate Retention Program, which offers tuition rebates.
The Catch
To be eligible for the Graduate Retention Program, you must live and file an income tax return in Saskatchewan.
You can receive a rebate of up to $20,000, but the amount of your rebate depends on your program and the amount of tuition you paid. If you attended a one-year certificate, diploma or journeyperson program, your maximum rebate is $3,000; if you attended a two- or three-year certificate or diploma program, your maximum rebate is $6,400; if you attended a three-year undergraduate degree program, your maximum rebate is $15,000; and if you attended a four-year undergraduate degree program, your maximum rebate is $20,000.
However, it's important to note that the rebate is not a cash payout. The rebate is paid out over a seven-year period, during which you must be living and filing income taxes in Saskatchewan; it's applied directly to the amount of income tax you owe.
More From GOBankingRates
Laura Beck contributed to this article.

BEFORE YOU GO
See Today's Best
Banking Offers