3 Reasons It's So Expensive To Be Single in America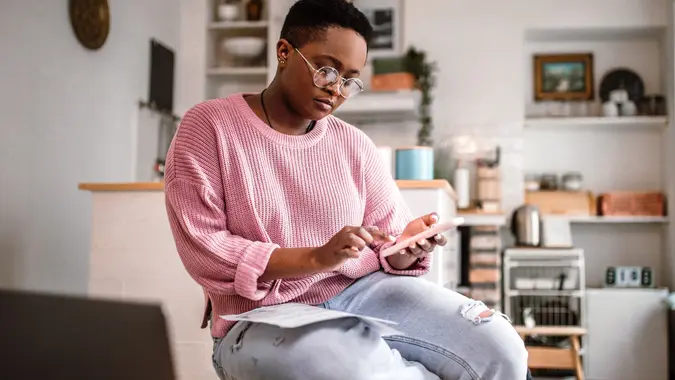 hobo_018 / iStock.com
While being single has been a steadily growing trend since the 1960s, for the 11.6 million that fall into this category, everyday life has become even more expensive over the past few years. The cost of housing, shouldering more tax liability and basic expenses are all on you if you're single.
CNBC reported that nearly half of adults in the U.S. are currently single — 46% of the population consists of 117.6 million unmarried, divorced or widowed Americans older than 18.
The Costs of Being Single
Here are the top three cost-of-living factors that make being single more expensive than ever:
1. Housing Costs
While maintaining a one-person household is cheaper in terms of the cost of groceries, household supplies and keeping a smaller home, it can be more expensive in other ways. Maintaining a single-person household still costs more than 50% of a two-person household. This effect is known as the "singles tax" — it's more expensive to be single than it is to share costs with a significant other. Most notably, the cost of housing.
According to Zumper, the average rent for a 1-bedroom apartment in New York, NY is $4,313 as of November 2023. This represents a 14% increase compared to 2022. That means someone living alone would pay $51,756 a year in rent, whereas a couple splitting the same rent down the middle would pay just $25,878 each.
Make Your Money Work for You
So, while you'll save on personal expenses and other necessities as an individual, the cost of housing (which is by far the most expensive cost) makes it tremendously more expensive to be single.
2. Taxes
Married couples have income tax advantages that don't exist for single individuals. Most notably, the marriage tax penalty or bonus. CNBC further explained that before the Tax Cuts and Jobs Act of 2017, married couples were more likely to face what's known as a "marriage tax penalty." This occurred when a couple combined their incomes, which resulted in a higher combined tax bracket. Thankfully, this penalty was nearly erased under the 2017 reform, except for some states and ultra-high-income earners.
So, it's easier for most married couples (apart from those in ultra-high brackets) to get a tax break than it is for singles. The reform resulted in the married filing jointly income brackets exactly double the individual filer income brackets, aside from the 35% tax bracket. Simply put, the "marriage tax bonus" means that couples pay less in income taxes overall when they file jointly than they would have as individuals.
3. No Financial Safety Net
One other reason that it's more difficult financially for singles is that there's no financial safety net from a spouse or partner. You might be fortunate to have family members who can afford to help you out should you experience a job loss or money issue, but otherwise you're likely going to be on your own. Being in a partnership allows for support and financial relief in the result of hardship, with someone to lean on until you get back on your feet.
Make Your Money Work for You
Ways To Make Single Life More Affordable
Here are several ways to make single living more affordable:
Get a Roommate
Sharing a home or apartment with a trusted housemate means big savings on monthly housing costs. If you can't split the rent with a spouse or partner, you can certainly do it with a friend instead.
Pick Up a Side Gig or Side Job
Taking on a side hustle is a great way to make some extra cash for yourself, ultimately offsetting the higher cost of being single and allowing more flexibility to save money, stay out of debt and enjoy more in life without financial worry.
Switch Jobs To Get a Pay Bump
Sometimes raises and cost-of-living adjustments at your job are not enough to cut it with rising expenses these days. Consider updating your resume, start networking and find a new full-time role to score a large pay bump.
Shop at Discount Stores
It's easier to find bargains on everyday goods, supplies and necessities at big box retailers, dollar stores and thrift stores. Choosing to shop at places like these will add up to significant savings over time.
Aggressively Budget
Budgeting is key not only to organizing your funds each month, but also to ensure that you have the funds you need to cover all of your necessary expenses, stay out of debt and hopefully save some money each month.
Being single is only getting more expensive these days, and the benefits of marriages and partnerships continue to outweigh the financial benefits of being single. Consider the tips above to make single life more affordable and to give yourself more financial breathing room.
Make Your Money Work for You
More From GOBankingRates