Social Security Increase Could Reduce Financial Costs Associated With Obesity Epidemic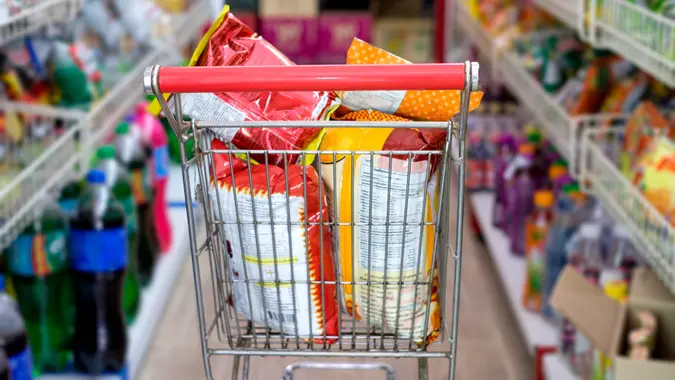 Mumemories / iStock.com
Being overweight has health, social, and economic costs for many people. And a new study suggested that 51% of the world — more than 4 billion people — will be classified as overweight or obese by 2035.
SNAP Benefits: How Long Do They Last?
Find: With a Recession Looming, Make These 3 Retirement Moves To Stay On Track
The World Obesity Federation reported that health conditions related to being overweight will cost as much as $4 trillion annually by 2035.
The study showed that the greatest increase in obesity will occur in lower and middle-income nations in Asia and Africa. Children appear to be at great risk, as well, with the report showing that childhood obesity could more than double between 2020 and 2035, The Telegraph reported.
America's Fight Against Obesity
America is fighting its own battle with obesity, and obesity also appears to be closely linked to poverty. Current statistics from the U.S. Centers for Disease Control and Prevention (CDC) show that 40% of Americans are currently obese, based on Body Mass Index (BMI) measures.
BMI, which is calculated as a function of height and weight, does not necessarily correlate to high body fat percentages, since it fails to take muscle mass into account. But, for many people, it serves as a relatively reasonable frame of reference.
Make Your Money Work for You
Studies show that being overweight — or, rather, having a high percentage of body fat — can lead to health complications and diseases, including diabetes and heart disease. Medical costs for people with obesity can be 30% to 40% higher than those who are considered a healthy weight, Forbes recently reported.
Food Insecurity and Obesity: A Causal Link?
But what does this have to do with rising food prices and food insecurity? In the U.S., Wired recently reported, the rates of obesity in children in low- to middle-income households are double what they are in higher income families.
While a number of factors affect weight gain, Wired's Chris Baraniuk wrote: "[I]infrequent, low-quality meals can amplify a person's weight… Obesity is just one of many potentially long-term problems associated with food insecurity."
The problem may be exacerbated in rural communities and in communities of color, according to a report by Forbes Health. Caren Mangarelli, M.D. — an assistant professor of pediatrics at Northwestern University Feinberg School of Medicine — told Forbes that communities of color often lack access to healthy, affordable foods through farmer's markets or major grocery chains: "[Food access] is just one example of how systemic racism could affect health."
Make Your Money Work for You
Another study, published by Nutrition.org, found a link between children from food-insecure households and BMI, waist circumference and consumption of sugar-sweetened beverages.
Could Alleviating Food Insecurity Reduce Our Nation's Obesity Epidemic?
While more research would need to be done to solidify the link between obesity and food insecurity, reducing food insecurity in the U.S. would represent progress on many levels.
One solution might be to bring back the enhanced child tax credit. The program reduced childhood poverty by 30%, based on a study from the Columbia University Center on Poverty and Social Policy.
But food insecurity also affects older Americans. In 2021, the average U.S. life expectancy hit its lowest point since 1996, according to Forbes. At 76.1 years old, life expectancy for Americans is more than 6 years lower than other comparable nations.
Obesity — and related conditions, including heart disease — which remains the No. 1 cause of death in the U.S., according to the CDC — may or may not be the primary factor for dropping life expectancies. But it is almost certainly a contributor.
Make Your Money Work for You
Take Our Poll: Are You Concerned the US Debt Ceiling Issue Will Endanger Social Security?
Increasing Social Security benefits and improving access to, and costs of, healthcare for older Americans could also go a long way toward mitigating our nation's obesity epidemic.
More From GOBankingRates
Make Your Money Work for You