Stimulus Payments Are Coming to These States in July 2023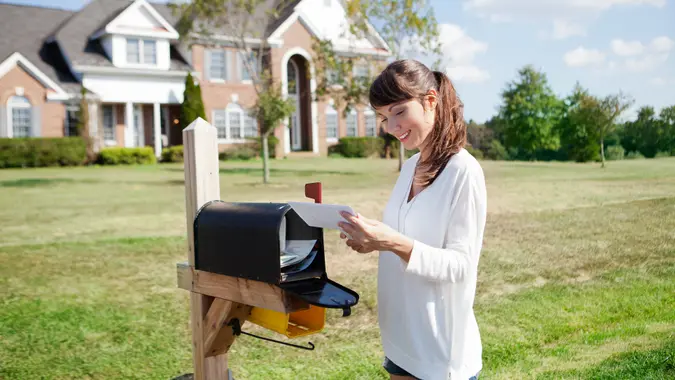 M_a_y_a / Getty Images
The three major federal stimulus payments distributed in 2020 and 2021 during the height of the COVID-19 pandemic made headlines, but many states got into the act as well with their own tax rebates and other stimulus programs.
Most of the deadlines to file for state-issued stimulus payments have long passed, and most of the money has been distributed. However, there are still a handful of states that have either recently authorized new stimulus or have yet to distribute all of the money they originally allocated. Following is a look at states where stimulus payments are ongoing in July 2023.
Idaho
Idaho sent out tax rebates and "Special Session Rebates" in March and September 2022. Most of the 2022 rebate payments have already been sent, according to the Idaho State Tax Commission, though the agency continues to send more as taxpayers file their returns and become eligible. You can track the status of your rebates using the Where's My Rebate tool at tax.idaho.gov/rebate.
Illinois
October 17, 2022, was the last date to submit information to receive the Illinois Income Tax Rebate and Property Tax Rebate, according to the Illinois Department of Revenue. Most of those payments have already been made. However, the state Comptroller has indicated that payments will continue until all have been issued.
Make Your Money Work for You
Massachusetts
Massachusetts began paying state tax refunds in November 2022, and those payments are essentially over. Eligible filers were entitled to a refund of 14.0312% of their 2021 Massachusetts state tax liability. If you have not yet filed your 2021 return, however, you are still eligible if you file by Sept. 15, 2023, according to Mass.gov. If eligible for a refund, you should receive it about one month after you file.
Montana
Montana residents might qualify for a property tax rebate of up to $675 and/or an income tax rebate equal to the lesser of $2,500 for joint filers ($1,250 for other classifications) or their state tax liability. The state will begin issuing individual income tax rebates in July 2023, according to the Montana Business & Income Tax Division. These rebates will be issued in the order that they were filed and will be completed by Dec. 31, 2023.
Taxpayers can claim the 2022 property tax rebate online through the agency's TransAction Portal or by paper form beginning Aug. 15, 2023. The claim must be filed by Oct. 1, 2023. The state will begin accepting claims for the 2023 rebate on Aug. 15, 2024, and the claim must be filed by Oct. 1, 2024.
New Mexico
New Mexico is offering two types of rebates to residents in 2023 — one for taxpayers and one for those who are not required to file tax returns. The income tax rebate amounts to $1,000 for joint filers and $500 for single filers and those who are married and filing separately. Eligible residents have until May 31, 2024, to file the 2021 personal income tax return if they have not already done so, according to the New Mexico Department of Taxation & Revenue.
Make Your Money Work for You
Relief payments are being issued to New Mexicans who don't qualify for the rebates above. As of early July, the agency had not yet announced the amount of the payment, but $15 million has been appropriated for the payments. There will be an application process with the Human Services Department. Distribution of payments is expected to take place sometime before the end of July 2023.
More From GOBankingRates