Trump's 14 Most Questionable Campaign Expenses

5 min Read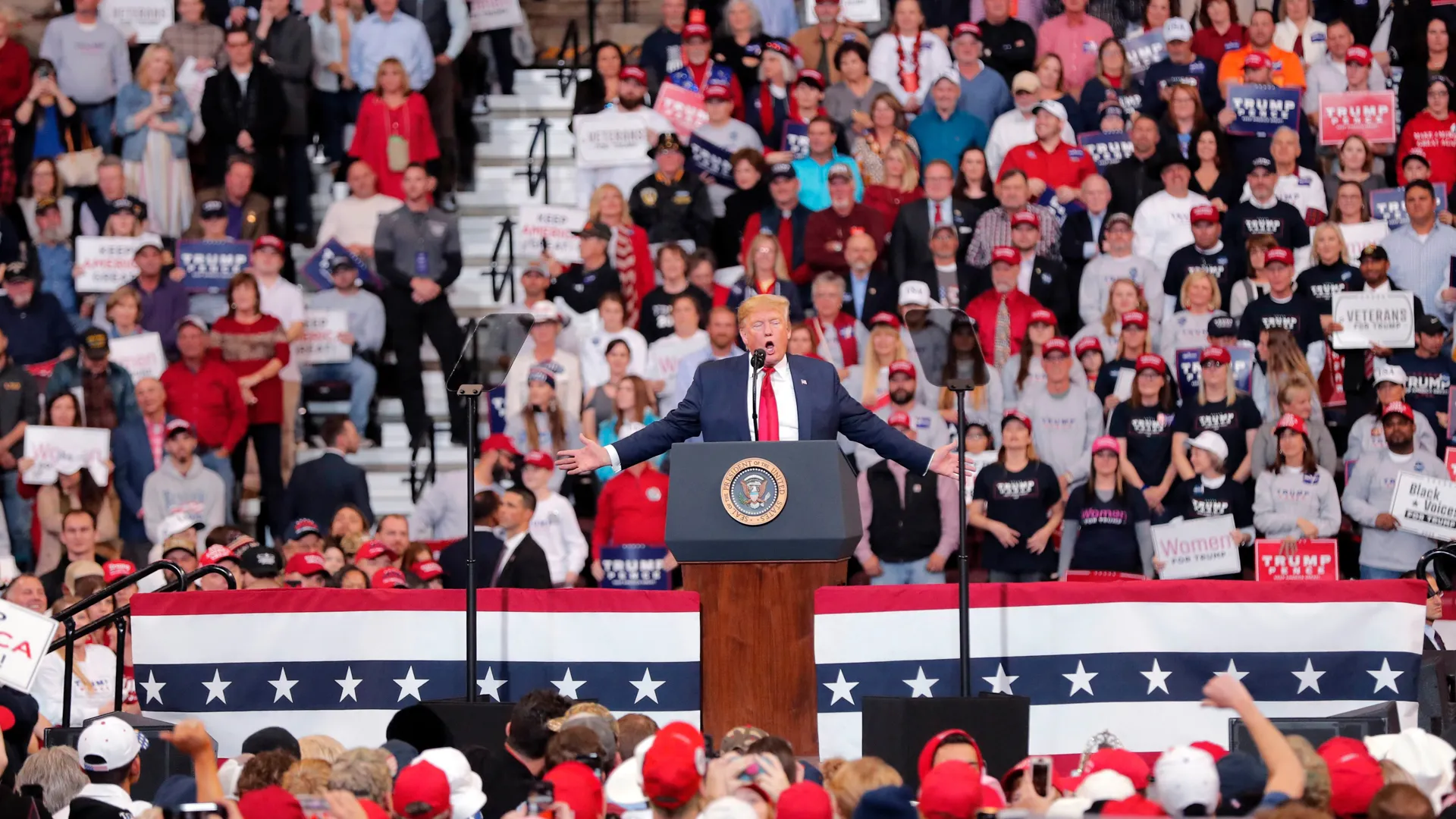 At the time Joe Biden became the presumptive Democratic presidential nominee, President Donald Trump and the Republican National Committee had a nearly $200 million leg up in terms of campaign funds, The New York Times reported. Trump's campaign and party had raised $1.1 billion from the beginning of 2019 through July, The Times reported, and has raised $1.33 billion overall, NPR reported. However, more than $1.13 billion has already been spent on campaign expenses.
From Super Bowl ads to branded chocolates, find out the questionable ways those billions have been spent.
Last updated: Sept. 25, 2020
Make Your Money Work for You
A Private Car and Driver for the Former Trump Campaign Manager
Brad Parscale was replaced by Bill Stepien as Trump's campaign manager in July, but prior to that, Parscale had his own car and driver, "an unusual expense for a campaign manager," according to The New York Times.
Cellphone Storage
In an effort to prevent donors from secretly recording Trump during fundraising events, the campaign paid nearly $110,000 to Yondr, a company that makes magnetic pouches used to store cellphones, The New York Times reported.
Spending at Trump's Own Businesses
Trump and the Republican Party have funneled roughly $4 million into the Trump family businesses since 2019, The New York Times reported. That includes "hundreds of thousands of dollars to Mr. Trump's club at Mar-a-Lago in Florida, lavish donor retreats at Trump hotels, office space in Trump Tower, and thousands of dollars at the steakhouse in Mr. Trump's Washington, D.C., hotel."
Promoting the Former Campaign Manger's Personal Social Media Pages
During his time as the campaign manager, Parscale used his personal social media accounts to deliver pro-Trump ads. More than $800,000 had been spent on boosting his Facebook and Instagram pages, The New York Times reported.
TV Ads Leading Up to the Republican National Convention
The Trump campaign has spared no expense in its efforts to get the current president re-elected, and had spent more than $100 million on television advertising leading up to the party convention, The New York Times reported. This included $11 million spent on Super Bowl ads.
Consultant Salaries
The campaign hired a number of highly paid consultants, including Trump's former bodyguard, who has been paid more than $500,000 by the RNC since late 2017, The New York Times reported.
Make Your Money Work for You
Air Force One Trips
Campaign aides often looked forward to being transported via Air Force One because it enabled them to have face-to-face time with the president. However, the campaign must foot the bill for these trips. When Stepien took over the re-election campaign, he put an end to this pricey practice, The New York Times reported.
Direct Mailings
Trump, the RNC and their shared committees have spent $145 million on costs related to direct mail since 2019, The New York Times reported.
Acquiring Email Addresses
It's not just physical mail that has taken a large chunk of the Trump campaign's budget. Nearly $42 million has been spent on digital list acquisition and rentals to expand the campaign's list of email addresses, The New York Times reported.
Donor Mementos
The RNC has spent more than $6 million on donor gifts, including $337,000 to Hershey's for White House-branded candies, The New York Times reported.
Legal Fees
Legal fees are typically not part of a presidential campaign budget, but they have been for Trump. Republicans have had to pay more than $21 million in legal costs since 2019 resulting from investigations into Trump and his impeachment trial, The New York Times reported.
Changed Convention Plans
Trump changed the location for his planned conventions, leading to wasted booking fees. In July, the RNC made a $325,000 payment to the Ritz-Carlton Amelia Island near Jacksonville, Florida. No convention ended up being held there, but the party is not expected to get that money back, The New York Times reported.
What Happens If the Trump Campaign Runs Out of Funds?
Stepien has been working to keep the campaign on budget and reign in spending, but if the campaign needs more money than it has, Trump said he would spend his own money on the re-election effort.
"If I have to, I would," Trump told a reporter in September, NPR reported. "If we needed any more, I'd put it up personally, like I did in the primaries last time."
Make Your Money Work for You
Which Campaign Has Raised the Most?
As of August, the Trump campaign had raised more money than the Biden campaign, though it had also spent more, according to data collected by NPR. Biden and the DNC had raised $990 million and spent $737 million, leaving the campaign with $226 million. Meanwhile, Trump and the RNC had raised $1.33 billion and spent $1.13 billion, leaving his campaign with $236 million.
More from GOBankingRates
Please note some images are representational.
About the Author