10 US Cities With the Most Empty Office Buildings

5 min Read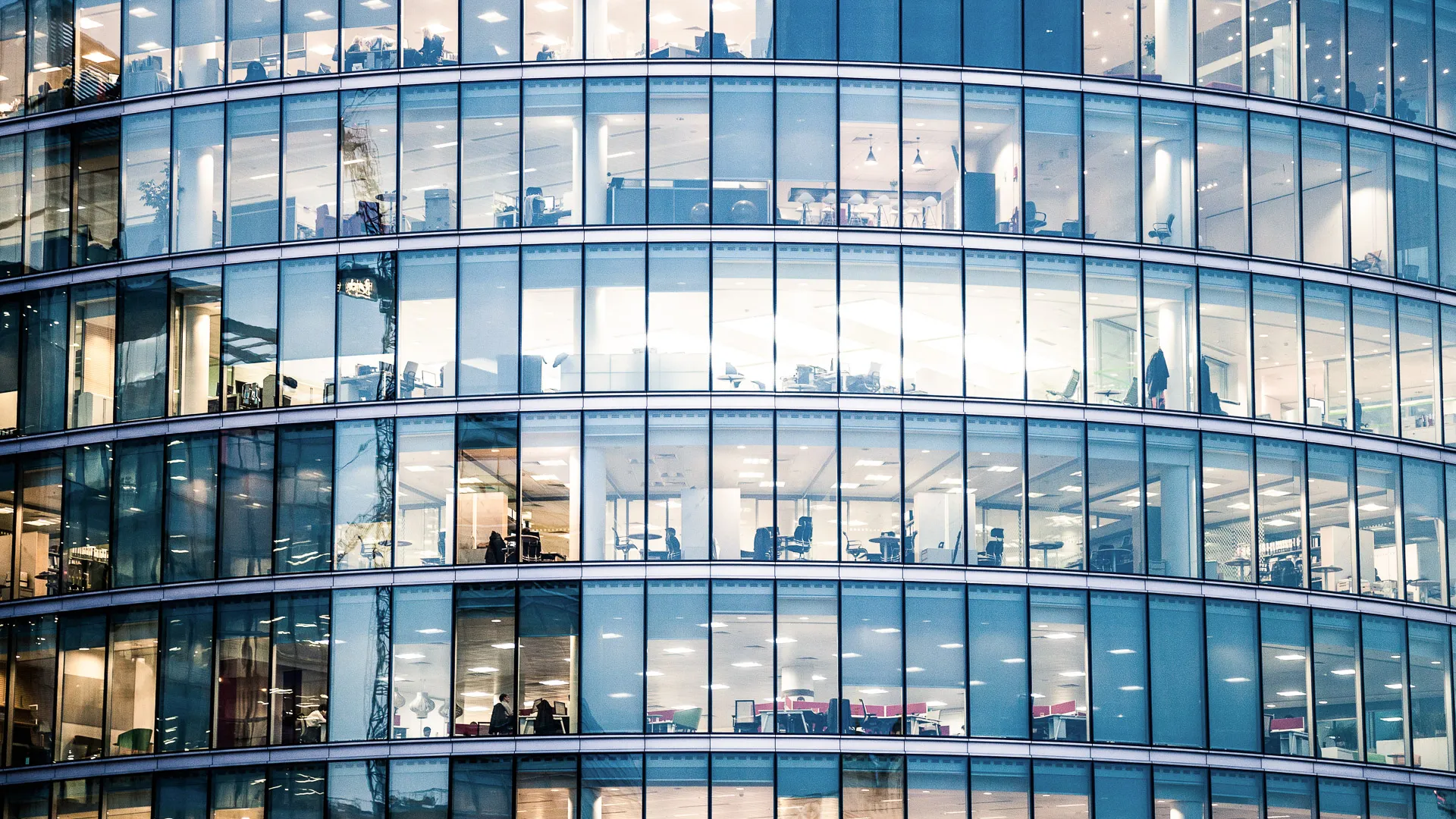 Once bustling, the downtown areas of many major cities are now filled with empty office buildings.
"While office vacancy is well above pre-pandemic averages in most cities, there has been a steady uptick in office occupancy since the onset of the pandemic," said Ran Eliasaf, founder and managing partner at Northwind Group, a real estate private equity firm. "Return to office, however, has varied by city and country and relies heavily on labor market dynamics, company [and/or] public policy] and factors such as commute length and the ability to work from home."
$2,000 Quarter? Check Your Pockets Before You Use This 2004 Coin
With a Recession Looming: Make These 3 Retirement Moves To Stay On Track
Despite a popular opinion that U.S. companies will never require employees to return to the office five days per week, he said this is unlikely.
"Many CEOs have stressed the importance of being back in the office, arguing it has given their companies a large competitive advantage over those working from home," he said. "However, since the labor market is still very tight in the U.S., employers are not able to require employees to be back in the office five days a week."
A slightly different take, Kevin Fagan, Head of Commercial Real Estate Economic Analysis at Moody's Analytics, said on average, the rate at which workers utilize their office space will likely not return to anywhere near pre-pandemic levels in the foreseeable future.
"Most professional services firms will incorporate partial remote working for many of their employees," he said. "There is a great deal of variance, but the most typical office worker will spend approximately two less days per week, or 40% less time in the office."
Keep reading to find out which 10 cities have the most empty office buildings, according to the National Association of Realtors.
Make Your Money Work for You
Top 10 U.S. Cities With the Most Empty Office Buildings
Atlanta – 14.1%
Los Angeles – 14.4%
Denver – 14.6%
Phoenix – 15%
Chicago – 15.1%
Top 10 US Cities With the Most Empty Office Buildings, Cont.
Vacancy Rates Vary by City
The reason for high office vacancy rates varies by market, but it is typically based on classic real estate fundamentals, not the secular shift to remote working, Fagan said.
"Some markets, like Chicago and Denver, have high vacancy rates for the same reasons office markets typically tend to have cyclically elevated vacancies — they have excess supply from new construction," Fagan said. "Other markets have a retraction in office demand after a pullback in the major industry segment in that market, like Houston with energy and Washington, D.C. with the federal government."
Still, other cities grapple with different issues.
"Some markets, like San Francisco and New York, may potentially see more impact from remote working than others, because [of] the higher cost of office rent, cost of living and cost of commuting, while they are also markets that supported significant remote working even before the pandemic," he said.
Office Occupancy Rates Already on the Rise in Some Markets
While the recent rise in office vacancy rates might seem alarming, Fagan said it still isn't near the magnitude of past economic downcycles.
"At Moody's Analytics CRE, we forecast occupancy rates to start improving before 2025, and indeed that has already been the case for a number of markets, especially those in the Sun Belt, which benefit from population migration trends, less new office supply growth and less propensity for remote working."
Ultimately, he said it's crucial to remember that many forces come together to drive vacancy rates — not just remote working.
"Also, if [the] U.S. enters a significant recession in 2023 that causes a major increase in corporate defaults, that will be the biggest driver of pain for the office sector in the near term as it has been historically."
Make Your Money Work for You
Changes in Store if People Don't Return to the Office
If occupancy rates remain low, Eliasaf said there may be an increased number of defaults in the coming years.
"Low interest rates and cheap financing fueled a decade long run where borrowers could take out large amounts of debt on office assets at high loan-to-values," he said. "Now that performance is lagging and interest rates have risen, not only are some office operators unable to generate enough cash flow to cover their debt payments, but they will also struggle to find refinancing and exits when their debt matures."
He said that's not the only issue.
"Valuations on office buildings have come down, especially on Class B office product, and therefore many of these projects are overleveraged which inevitably will lead to an increase number of defaults," he said.
Changes in Store if People Don't Return to the Office — Cont.
Another trend Eliasaf said he's seeing is office-to-residential conversions.
"This has been a hot trend in 2022 and we expect it to continue in the coming years," he said. "The residential market has remained robust, especially in cities which have rebounded strongly from the pandemic, such as NYC and Miami."
For example, he said Manhattan has a less than 2% rental vacancy.
"Further, land is scarce which has been further exacerbated by government regulation restricting ground-up development opportunities in the city," he said. "Thus, office to residential conversion projects can be a great opportunity for owners to repurpose a building while catering to the altering needs of cities in 2023."
More From GOBankingRates
About the Author