First Year of Retirement: Avoid These 4 Expensive Money Mistakes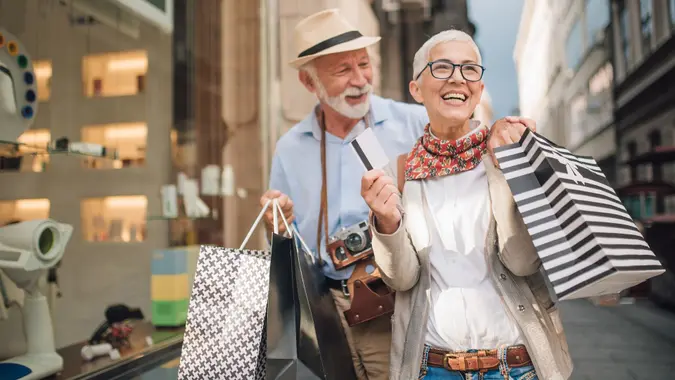 RgStudio / iStock.com
Most, if not all, retirees look forward to their first year of retirement. Retirees have the freedom to pursue fulfilling endeavors, like growing a vegetable garden or traveling to dream destinations, and establish a purpose-driven narrative as they begin living in retirement. 
As exciting as this next chapter is, it's critical that retirees do not make costly financial mistakes in the first year or two of retirement that can negatively impact their savings. Here are four expensive money mistakes to avoid making in the first year of retirement. 
Overspending
It's not uncommon for new retirees to want to explore pent-up freedoms, like travel, visiting family and friends or splurging on shopping and food. Retirees who are not careful, however, may find themselves overspending and underestimating how much they will spend in the first three years of retirement.
How can you reign in your spending and get it under control? Colby McFadden, founder and CEO of Quiver Financial, recommends preparing for a bit of an inflated spending period. McFadden said retirees can do this by budgeting in a little fun money for the start of their retirement. Once you make efforts to build a fun fund into your financial plan, you'll be able to safely spend a little money and have expenses come back down to normal after the initial newness of retirement wears off.
Neglecting Healthcare Costs
According to Derek DiManno, founding financial advisor at Flagship Asset Services, retirees who make the mistake of neglecting healthcare costs may wind up receiving unexpected, substantial medical bills. While the exact cost of this mistake varies, DiManno said it can potentially deplete retirees' savings by hundreds of thousands of dollars.
Make Your Money Work Better for You
What should retirees do? The best move is to start planning ahead. Kendall Meade, certified financial planner at SoFi, encourages defining a plan that accounts for unexpected events and healthcare costs.
Starting Large Home Improvement Projects
This is a costly mistake Glen Goland, CFP and senior investment advisor at Arnerich Massena, sees retirees make early into retirement. The reason it can be a mistake is when there's no consideration made for the long-term impact on cash flow.
Consider your financial picture in retirement. If your retirement income is from guaranteed sources like pensions or annuity payments, Goland said it may make sense to liquidate some securities to pay for a home improvement project. However, retirees who plan to rely on their investments for income are recommended by Goland to consider delaying large projects by a few years.
"Spend this time living frugally to preserve savings," recommended Goland. "That way, portfolio withdrawals can stay a bit less than anticipated to build up a bit of a reserve before taking out a lump sum for a new kitchen, bathroom, roof or swimming pool."
Taking on Too Much Investment Risk
The years leading up to, as well as the year after retirement, are referred to as "the red zone." McFadden said this is because many new retirees make the mistake of taking on too much investment risk. As a result, large investment losses experienced in this timeframe can derail even the most thorough retirement plans.
Since it is so difficult to time the market and determine if you're taking on too much risk or the wrong kind of risk, retirees need to become strategic. As they approach retirement, McFadden recommends retirees become more involved in understanding and adjusting their investment allocations. They can do this by finding an investment group or investment advisor who can help them better understand and engage in the allocation and diversification of their savings.
Make Your Money Work Better for You
More From GOBankingRates