$30 Million Won in the Lottery by Math Wiz Who Beat The System 14 Times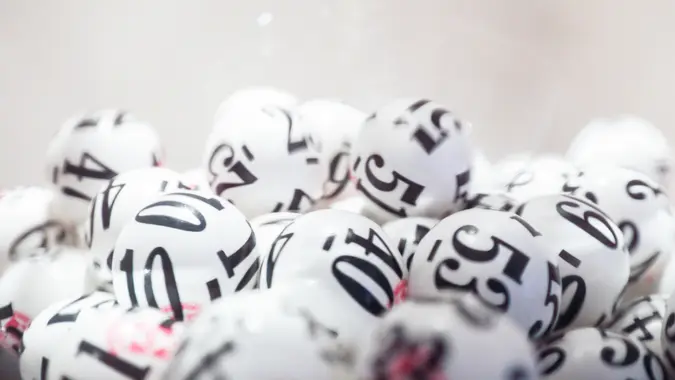 jodi jacobson / Getty Images/iStockphoto
Winning the lottery might seem as unlikely as stumbling upon a needle in a haystack, but for Stefan Mandel, a Romanian-Australian economist, such odds have been routinely overcome. Mandel, a seasoned lottery champion with 14 victories under his belt and over $30 million dollars in earnings, has an intriguing success story.
See: 6 Steps To Take To Become a Millionaire by 30More: 3 Things You Must Do When Your Savings Reach $50,000
His journey began in Romania, under a communist regime, where he bagged his first two wins. His objective was to amass sufficient wealth to free his family from the country's constraints. At the time, his monthly income was a meager $88.
Mandel's next stop was Israel, and he eventually settled in Australia, where he clinched a dozen more lottery victories.
This Wednesday saw the Powerball jackpot inflate to an impressive $900 million, making it the third-largest prize in the game's history.
While Mandel's strategy was once perfectly legal, recent changes to laws in both the US and Australia have rendered his approach obsolete. Bulk buying of lottery tickets and home printing are no longer permitted, which were two pivotal elements of his method.
Mandel's winning strategy kicked off with an understanding of numbers. For any given lottery, he would calculate the total possible combinations. In a game that required choosing six numbers from 1 to 40, for example, this resulted in a total of 3,838,380 potential combinations.
Mandel also had a keen eye for identifying profitable opportunities. He would target lotteries where the potential jackpot was at least three times the number of possible combinations. This allowed for a solid return on investment once the costs of tickets were taken into account.
Make Your Money Work Better for You
Raising funds was a crucial part of Mandel's approach. To finance the purchase of each possible combination, he turned to investors. In his bid to win the Virginia lottery, he managed to rally 2,524 backers.
In those days, Mandel took advantage of the freedom to print out tickets at home. So, he would generate millions of tickets, each representing a different combination. However, with current rules, such a practice is no longer possible as tickets must be bought directly from stores.
Once he had these tickets in hand, the next step was distribution. This required logistical prowess to ensure that all tickets reached authorized lottery retailers, making them valid entries for the draw.
Discover: Check Your $2 Bills — They Could Be Worth Upwards of $4,500
Winning the lottery is the goal, but for Mandel, it also meant fulfilling his commitment to his investors. After his triumphant $1.3 million win in 1987, he made sure to settle his dues, walking away with a personal gain of $97,000.
Even in his retirement on a serene South Pacific island, Mandel's story serves as a testament to his mathematical acumen, strategic mind, and audacious spirit.
Editor's note: This article was produced via automated technology and then fine-tuned and verified for accuracy by a member of GOBankingRates' editorial team.
More From GOBankingRates
Make Your Money Work Better for You