Retirement Balances Increased to an Average of $112,400 — Here's How Americans Are Able To Save More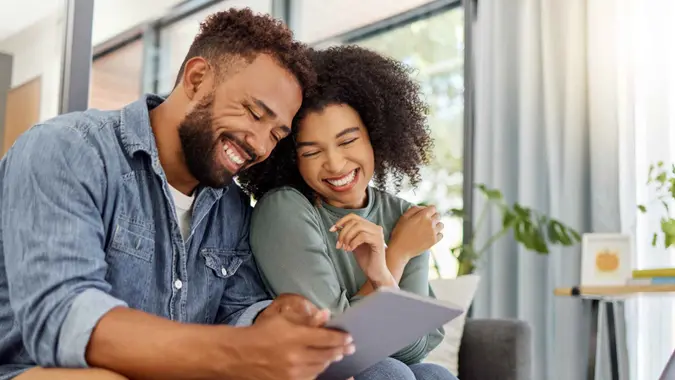 PeopleImages / Getty Images/iStockphoto
Fidelity Investments' second quarter retirement analysis showed an average 401(k) balance of $112,400, a nearly 4% increase from $108,200 in the first quarter. While all retirement savers benefited, Generation Z and millennials enjoyed the biggest increases. Also, the total contribution between employers and employees was around 14% of pre-tax income, just shy of Fidelity's 15% recommendation.
Regarding the increase, Kevin Barry, Fidelity's president of Workplace Investing, explained, "We are pleased to see a third straight quarter of positive gains for retirement savers as the market continues to improve and both employees and employers commit to establishing a strong financial future."
Lower inflation is one factor that is helping Americans afford to save more. The year-to-date inflation rate was 3.7% in August 2023 compared to a much higher 8.3% in August 2022. Although prices remain elevated for food, shelter and transportation, stabilizing or falling prices in other areas can help you commit to steady retirement contributions. This especially applies if you take extra steps to cut your monthly spending and reduce high-interest debts that make it harder to save.
It also helps that the Bureau of Labor Statistics reported in July that weekly median earnings increases were outpacing inflation. If your earnings grow and you control other costs, you can have more cash that you can dedicate to your 401(k). As an employee, you can contribute as much as $22,500 this year (or $30,000 if you're at least 50) to your 401(k). And if you can afford it, you can invest funds in additional retirement savings options such as a Roth or traditional IRA, too. 
Are You Retirement Ready?
According to Fidelity's analysis, employer contributions play another key role in higher 401(k) balances. As more employers become dedicated to helping their employees plan for retirement, they often match 401(k) contributions up to a specific percentage of yearly income. Since this is free cash, it's worth contributing enough to get the maximum benefit. Just know your plan's vesting schedule to avoid losing your employer's matched funds.
While this is all good news, it's important to keep up the trend and see your own retirement savings continue to grow. This will take being dedicated and following some key tips.
First, you should build an emergency fund since this money will help you avoid needing to take out 401(k) loans or make early withdrawals. Next, you should automate your 401(k) contributions so that they're prioritized. Lastly, take a look at your budget and retirement savings goals periodically and increase your contributions when possible.
More From GOBankingRates