8 Things to Do With Your 401(k) Right Now
See the best 401(k) tips and tricks from experts.
Georgijevic / Getty Images
If your job offers a 401(k), you should definitely be making contributions to it. But simply having a 401(k) doesn't mean you're really making the most of this opportunity to build your retirement nest egg.
I spoke to financial experts to find out what to do with a 401(k) now to ensure that you're getting the most out of your retirement savings plan. Here's what they had to say.
Last Updated March 22, 2019
1/16
jacoblund / Getty Images/iStockphoto
1. Contribute at Least the Full Employer Match Amount
Many employers will match employee contributions up to a certain percent, typically between 2 to 7 percent of the employee's salary. If you're unsure about your employer's match, that's a question you should definitely ask them.
"I would advise the employee to take advantage of the employer's match in the 401(k) plan, as long as they can afford to do so financially," said Tim Sullivan, CEO of Strategic Wealth Advisors Group. "Most companies that sponsor 401(k) plans match the employee contributions to different degrees. This means the employee will get some free cash for contributing to the plan."
2/16
Mikolette / Getty Images
Why You Should Do This Now
"According to the Bureau of Labor Statistics, the typical or average 401(k) match nets out to 3.5 percent," said Sullivan. "Over the years, this can add up to thousands and tens of thousands of dollars. The longer that you wait, the less money that you will have when you need it the most in retirement. Just think, over the next five years, if you were able to put in $19,000 each of those years but failed to do so, you would have cost yourself $95,000 that could have been in your 401(k) — not including the market gain. That can have a huge impact on whether you have a successful retirement, or whether you run out of money during retirement."
Sullivan recommends reassessing your finances and making the adjustments necessary to get as close to that matched percentage as possible.
"If you are thinking that you can't contribute any more than you currently are, stop and look at your expenses for the month," he said. "You can probably go to Starbucks one less time or cut back on fast food."
2. Make Sure Your Portfolio Matches Your Risk Tolerance
"You must always be making sure that the overall risk of your portfolio matches your risk tolerance," said Sullivan. "If they do not match, then you will need to either decrease or increase the risk of your portfolio. It's not worth losing sleep or stressing yourself out over — that's why you rebalance your portfolio and monitor it more often as you get closer to retirement."
4/16
veerasakpiyawatanakul / Getty Images/iStockphoto
Why You Should Do This Now
Rebalancing your portfolio is essential to make sure that your 401(k) is working as best as possible for you. However, Sullivan said that how much risk you should allow for depends on how close you are to your retirement date.
"Obviously, those closer to retirement right now should probably be more conservative, since they can't afford to take a major loss to their portfolio if they are going to need to use these funds for supplementing their income during retirement," he said. "Those that are further from retirement can take more of a gamble since they have a longer time horizon before they need to use this money as income."
Sullivan recommends rebalancing your 401(k) portfolio at least twice a year to make sure your investments match your risk tolerance.
3. But Do Take Some Risks
Even if you are a risk-averse investor, you should still ensure some of your funds are going toward riskier investments that have higher profit potential.
"This may seem counter-intuitive, but individuals need to be taught to invest for retirement and not to save for retirement," said Robert R. Johnson, Ph.D., CFA, CAIA, professor of finance at the Creighton University Heider College of Business. "The surest way to build true long-term wealth for retirement is to invest in the stock market."
Why You Should Do This Now
"The biggest financial mistake people make is taking too little risk, not too much risk," said Johnson. "In fact, a recent UBS study showed that millennials and the World War II generation have similar asset allocations — low allocations to equities and inordinately high allocations to cash. Both generations were shaped by cataclysmic financial events in their formative years — the WWII generation with the Great Depression and millennials with the financial crisis. Millennials need to begin compounding early, and let that compounding work its patient magic over decades.
7/16
mapodile / iStock.com
4. Practice Dollar-Cost Averaging
"Dollar-cost averaging is an investment strategy that involves purchasing a fixed dollar amount of a particular investment on some sort of regular schedule, regardless of market conditions," said Johnson. "In your 401(k), [that means] purchasing a fixed amount of a mutual fund or ETF every month or every pay period."
Why You Should Do This Now
"In my opinion, the best way to build long-term wealth is to simply buy shares in a broadly diversified income fund on a regular schedule — whether the market has recently gone up, down or sideways," said Johnson of this 401(k) investing tip. "It is the antithesis of trying to time the market. Dollar-cost averaging takes the emotion out of investing — it basically puts your investment strategy on autopilot."
5. Diversify Your Assets
Your 401(k) portfolio should include a mix of assets and asset classes, said Steve Azoury, financial advisor and owner of Azoury Financial.
10/16
NoDerog / Getty Images/iStockphoto
Why You Should Do This Now
"Asset classes many times perform differently in different markets," said Azoury. "One category could be the best one year and the worst the following year. By diversifying and owning different classifications such as large-cap, mid-cap and small-cap, it will help you find the mix that fits your risk tolerance."
11/16
PeopleImages / Getty Images
6. Check the Fees and Costs of Your 401(k) Funds
You might be paying fees you're not even aware of, and these fees will vary based on the type of funds you're investing in.
"Choose funds with the lowest expense ratios," said Dejan Ilijevski, president of Sabela Capital Markets. "The funds with the lowest costs tend to be index funds, which are also generally the best option when investing. Research has shown that disciplined investing with a globally diverse portfolio of index mutual funds has in the long-run outperformed — net of fees — more expensive, speculative strategies and actively managed mutual funds. Look for 'index' in the fund name, like 'Total Stock Market Index Fund.' If they are available in your 401(k), Vanguard funds are a great option."
12/16
shapecharge / Getty Images
Why You Should Do This Now
"Fees can squander your returns," said Ilijevski.
By choosing funds with no or low fees, you can maximize your retirement savings.
7. Aim to Contribute 10% of Your Salary
If you can contribute more than the match amount, do it.
"Contributing a percentage of your salary up to or greater than the match is what we always recommend to clients," said Brian Pirri, CFP, principal at New England Investment & Retirement Group. "Ten percent is usually a good benchmark of what you should be saving."
Why You Should Do This Now
The more money you contribute, the more opportunity your money has to compound and grow. If you can't contribute 10 percent right off the bat, make this a goal you work toward.
"Make it a goal to save at least 1 percent [more] every year," said Pirri. He also advises bumping up your contribution each time you get a raise.
8. Consider Contributing to a Roth 401(k)
Unlike a traditional 401(k), which you contribute to with pretax dollars, contributions made to a Roth 401(k) are made with after-tax dollars. With a Roth 401(k), you don't owe any taxes when you make a withdrawal.
16/16
gradyreese / Getty Images
Why You Should Do This Now
"If a Roth 401(k) option is available, that's a great way for young, lower-income workers that anticipate being in a higher tax bracket later on to save," said Pirri.
When you are making a lower income, you are taxed at a lower rate. Presuming your earnings will be higher when you retire and therefore taxed at a higher rate, you will end up paying fewer taxes overall.
More From GOBankingRates
About the Author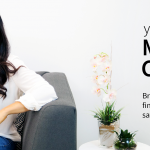 With eight years of experience working in the personal finance space at GOBankingRates, Jaime Catmull has amassed an extensive network of financial influencers and experts. Now, she's tapping that network to get the real scoop on how you can live your best financial life and increase your wealth.