Affordable Cities for Those Not Ready to Live a Retiree Lifestyle

8 min Read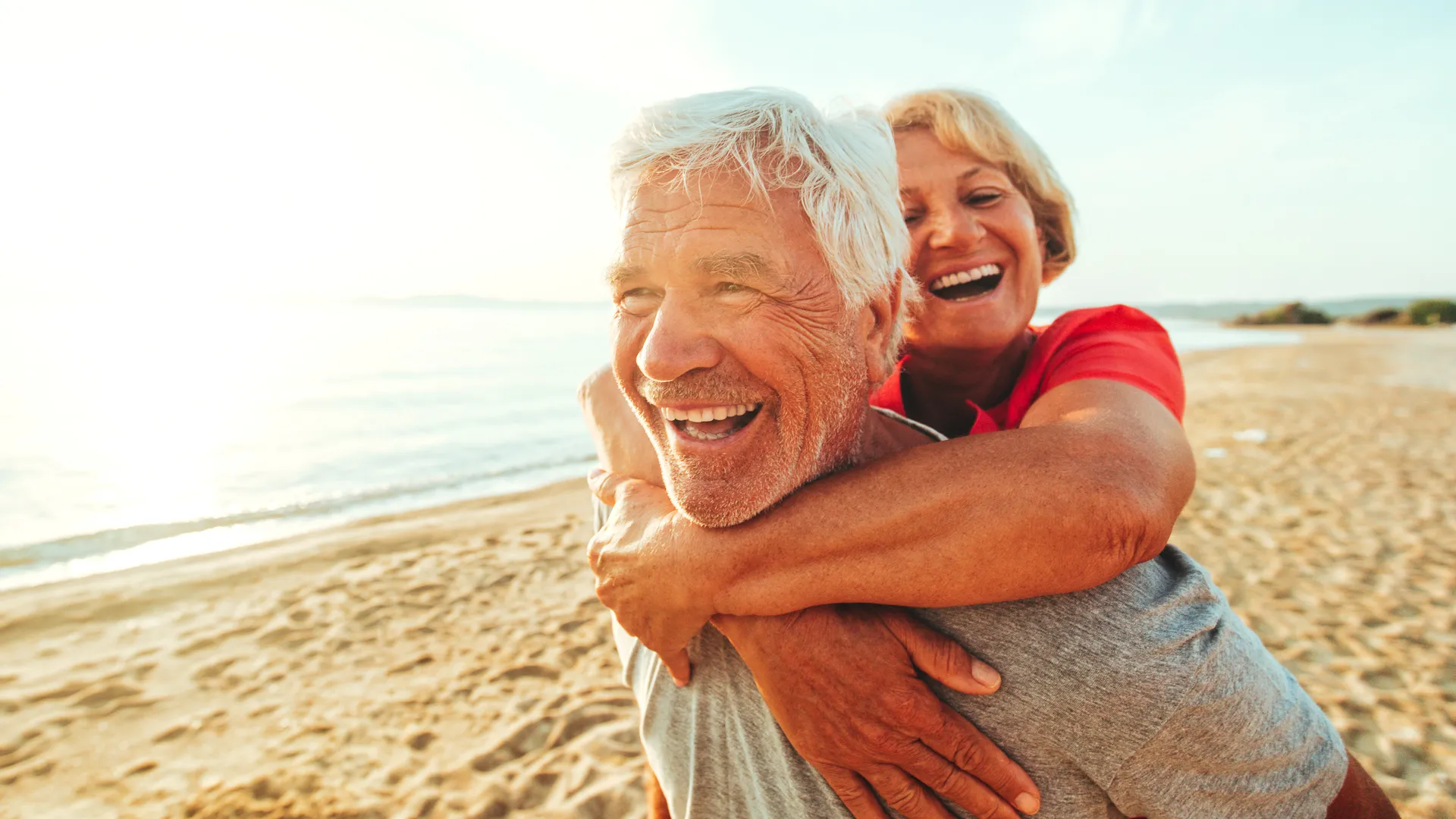 Many of the best retirement cities in the country have a lot to offer retirees who just want to relax and get away from it all. But those looking to maintain an active lifestyle, enjoy new experiences and live in a community that's affordable without a weekly paycheck might need to settle down elsewhere. If you want to stay active and enjoy a wide range of events, click through to see some of the cheapest places to retire.
Orlando, Fla.
Population of age 65-plus: 9.4 percent
Orlando ranked No. 1 in a 2016 GOBankingRates study of the best U.S. cities to own investment property. So, if you're looking to buy a second home that you can rent out to tenants when you're not there, this might be a good choice for you.
In addition to enjoying time at the area's theme parks, retirees can spend their days at one of the largest public libraries in Florida. The City of Orlando runs several recreational and social programs for seniors who want to enjoy some new activities.
Since Florida doesn't have a personal income tax, it's also easier to stretch your dollars during your retirement years here. Shopping opportunities abound because much of Orlando caters to tourists. But if you're not interested in spending, get some exercise while walking and window shopping at outlet malls or upscale shopping venues such as The Mall at Millenia.
San Antonio
Population of age 65-plus: 10.4 percent
With a very low cost of living and no state personal income tax, San Antonio is one of the best cities for retirement. Seniors living in San Antonio have a wealth of opportunities to explore this historic city and enjoy Texas culture.
Single seniors can join one of several Meetup groups that provide opportunities to meet new friends. Retirees can take advantage of discounts at dozens of local attractions, including the Natural Bridge Wildlife Ranch, the San Antonio Zoo and the McNay Art Museum. Senior centers around the city offer a number of activities, including dance, social-service opportunities, computer classes and access to a therapeutic pool.
Fishers, Ind.
Population of age 65-plus: 5.5 percent
Money magazine ranked this city the No. 1 place to live in 2017 because of its rapid redevelopment, entrepreneurship-driven economy and commitment to preserving green space. Retirees who might be interested in starting a business could enjoy success here.
Be an Entrepreneur: Best and Worst Cities in America to Start a Small Business
Those who want to maintain an active lifestyle can explore several trails and miles of natural territory around Hamilton County. The area also boasts several new restaurants, and a budding culinary and entertainment center is expected to open in 2019. Fishers is one of Indiana's safest cities and has a cost of living that is lower than the national average, making it an attractive option for retirees wondering where to settle.
Tucson, Ariz.
Population of age 65-plus: 11.9 percent
Tucson is one of the best retirement cities in the United States and also a cheap place to retire. It's also one of the best places to live on only a Social Security check, found a 2017 GOBankingRates study.
And it has more to offer than golf and recreational activities for those who want to maintain an active lifestyle. Because it's just over an hour from the Mexican border, it's easy to go on vacation and explore new territory.
The City of Tucson website reports the city has an "unsurpassed climate of 360 sunny days a year," and with 800-plus miles of bike paths, it's ideal for the outdoor enthusiast. You'll also find a variety of activities taking place at the University of Arizona's main campus, including educational events at the UA Lunar and Planetary Laboratory, art exhibits at the Museum of Art and performances at the Arizona Repertory Theatre.
Salt Lake City
Population of age 65-plus: 9.4 percent
You could make your retirement savings last longer in Salt Lake City. And retirees who enjoy the great outdoors can discover a wealth of hiking trails just 10 minutes from the downtown area.
Ski resorts nearby aren't just for skiing — many are open for summer activities and offer luxury hotel experiences. You can attend festivals and other special events at ski lodges, go on a fishing adventure, or spend your days shopping and dining at The Gateway open-air shopping destination or the City Creek Center.
Kansas City, Mo.
Population of age 65-plus: 11 percent
Ranked No. 30 in GOBankingRates' 2017 study of the cheapest places to retire, you only need to earn about $52,000 a year to live comfortably in this city.
Kansas City boasts a well-managed public transportation system so retirees don't have to be so reliant on a car. It also has its own bike-sharing system to keep you active. Kansas City Parks and Recreation makes it easy for seniors to make friends, learn new skills and enjoy art and creative activities with dozens of classes and workshops.
You'll also find plenty of interesting cultural venues and attractions to explore around the city, including the Kansas City Zoo, Starlight Theatre and the Just Off Broadway Theatre. Are you a sports fan? Don't forget to catch the Kansas City Royals or Kansas City Chiefs in action at the Truman Sports Complex.
Tulsa, Okla.
Thanks to a low cost of living, Tulsa is one of the most affordable places to retire and could be one of the best places to stretch your retirement savings. It's also one of the cities where you can afford to live off less than $50,000.
Tulsa also has a lot to offer seniors who want to make the most of their golden years with volunteer opportunities, affordable housing resources and group activities provided by the LIFE Senior Services organization. Tulsa boasts a vibrant arts and cultural district. Enjoy great food and music at area venues, attend the theater or try your luck at one of the three major casinos in the area.
Omaha, Neb.
Population of age 65-plus: 11.4 percent
Even though Social Security income is fully taxed here, the low cost of living makes Omaha one of the cheapest places to retire. GOBankingRates found Omaha is also one of the best places to retire where rent is under $1,000 a month.
Senior residents can find a wealth of resources in the community on the Seniors Omaha! website, including information about local groups, senior centers and discounts. Several area community centers offer free activities, including bingo nights, arts and crafts workshops, health seminars and walking groups. Take a class through the Parks and Recreation department, or join the Omaha Tennis Association.
Omaha is also home to several attractions, including the Lauritzen Gardens and the Film Streams at the Ruth Sokolof Theater cinema art house. Love's Jazz and Arts Center is a popular hub for performing arts events and offers discounted admission for seniors.
Salem, Ore.
Population of age 65-plus: 12 percent
Famous for its beautiful rivers, lush forests and miles of trails, Oregon is an outdoor lover's dream. You'll find plenty of activities to help you maintain an active lifestyle here, but there's more than just fitness and recreation opportunities around Salem.
The Capitol City Theater, an improv comedy venue, and the Cascades Gateway Park — an urban park consisting of 100-plus acres with trails, a dog park and more — are just two popular attractions around Salem.
In a recent GOBankingRates study, Salem was one of the best cities to stretch your paycheck, thanks to an overall lower cost of living and lower housing costs.
Olympia, Wash.
Population of age 65-plus: 13.9 percent
This capital city boasts plenty of healthcare options for senior citizens and is also home to a wildlife refuge and beautiful parks. It made its way to No. 4 on the 2017 Top 100 Best Places to Live, as ranked by Livability. While the cost of living is slightly higher than the U.S. average, it's a 3 percent difference and most of it can be attributed to higher healthcare and transportation costs.
The Senior Services for South Sound organization offers a variety of programs for seniors. It's a growing community of lifelong learners and seniors who want to participate in social activities. A paid membership is available for those who want access to more than the free services provided, such as spa treatments, haircuts, and trips and tours.
If you're interested in going back to school, you can enroll in a certification program at South Puget Sound Community College to start your own small business or just learn some new skills.
Up Next: How Long $1 Million Will Last in Retirement in Every State
About the Author