Florida vs. Arizona: Which Retirement Location Has the Best Value for Your Money?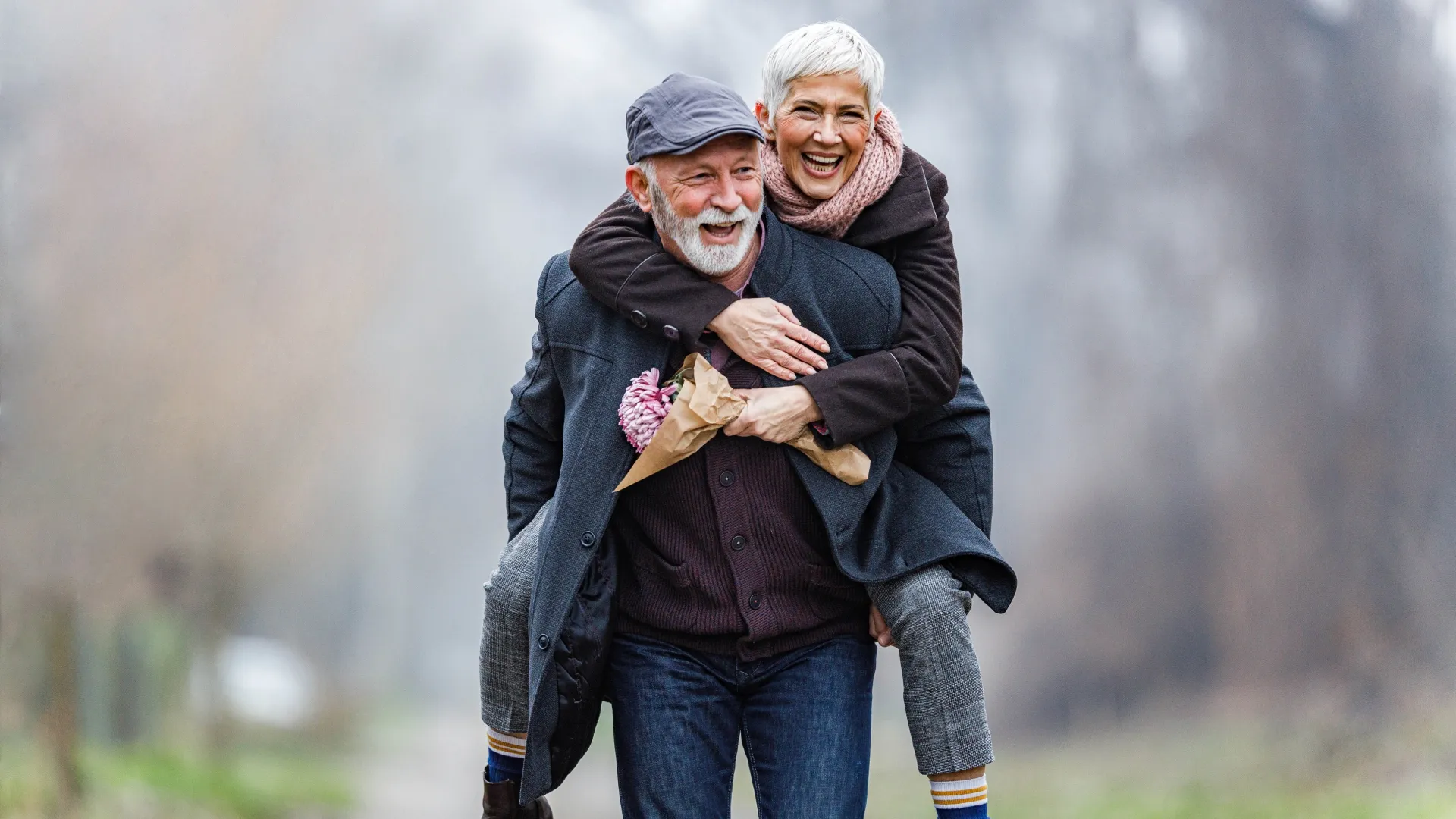 Florida and Arizona. The Sunshine State and the Grand Canyon State. With their warm weather, plentiful housing options and natural beauty, both states have earned their reputations as popular destinations for retirees.
But which of these titans of retirement is truly the better choice? To help address that question, GOBankingRates conducted a study comparing Arizona and Florida in terms of which state offers the most beneficial features for American retirees. The study's criteria included factors such as income and housing affordability, as well as taxes that affect retirees. Use this data to help decide which state is the best for your retirement.
Population 65 Years and Over
When you're looking for a place to call home, it stands to reason you'd want to make friends with people your age with whom you share common interests. Get off to a good start by finding out the percentage of the population ages 65 and older.
Winner: Florida
When it comes to the number of residents that are in retirement, Florida emerges as the winner in terms of absolute numbers and portion of the population.
Out of a population of nearly 7.2 million, Arizona has 1,262,204 residents aged 65 and older, or 17.6% of the population. In Florida, senior citizens make up 20.5% of the population — 4,347,912 people out of a total population of 21.2 million.
Are You Retirement Ready?
Number of Retirement Communities
Similarly, if you're looking to settle down, you might like to know where you'll have the most housing options. Retirement communities are great places to live safely and stay active with folks of similar age.
Winner: Florida
Florida has 670 active adult retirement communities. That's compared to only 144 communities in Arizona. Of course, regardless of your choice, you'll find some of the nation's best and most luxurious retirement communities in both states.
Median Household Income for Those 65 and Older
What's the use in knowing where you're going to spend your golden years if you don't know how much money you'll have to live there?
Winner: Arizona
People ages 65-plus have similar incomes in both Arizona and Florida, though one does beat the other. The median income for an older household in Florida is $46,182, versus $48,964 in Arizona.
Average Retirement Income
Speaking of income, if you aren't relocating with a partner, you might be wondering what the average retirement income is for a single person. This is how much you'll have to pay your bills, buy groceries, go out to the movies and so on.
Winner: Florida
Unlike with household income, Florida wins out slightly. The average retirement income in the Grand Canyon State is $30,173, compared to $31,335 in Florida.
Income Tax Rate Range
Both Arizona and Florida are among the more tax-friendly states for retirees. Neither state taxes Social Security benefits. However, just one of these states offers the benefit of no income tax whatsoever.
Winner: Florida
Florida levies no income tax, making it the clear winner over Arizona. Arizona's income tax rate runs between 2.59% and 4.50%, and this unfortunately includes retirement income. Distributions from retirement savings accounts like a 401(k) or IRA are taxed as regular income.
Are You Retirement Ready?
Cost-of-Living Index
A good indicator as to what kind of retirement you'll be able to afford is the state's cost-of-living index. The national average is set at 100, meaning the farther below 100 a place is, the more affordable it is. The higher above 100, the less affordable it is to live.
Winner: Florida
Florida's cost-of-living index score beats Arizona's, at 103 to 106.9, respectively. Both states are slightly above the national average when it comes to cost of living.
Cost of Healthcare Index
What about healthcare? As you age, you might encounter more health issues, so figuring out where you'll have the lowest medical bills becomes more important.
Winner: Florida
Florida beats Arizona by a slim margin. Its healthcare score index is 96.7, while Arizona's is 97.7.
Housing Affordability for Renters
If you want to move to one of these retirement hot spots and are looking to rent a home, where will you spend less?
Winner: Arizona
To judge affordability, the study weighed the percentage of residents aged 65 years and older who spend less than 30% of their income on housing costs. In Florida, 41.2% of older renters spend less than 30% of their income on housing, compared to 48.6% in Arizona. The national average is 49%.
Housing Affordability for Owners
And what if you want to buy a home in Arizona or Florida instead of rent? Where is the affordability the greatest?
Winner: Arizona
For homeowners, Arizona is the more affordable option. In the Grand Canyon State, 73.5% of homeowners spend less than 30% of their income on housing, compared to 67% in the Sunshine State. The national average is 72.5%.
Are You Retirement Ready?
Median Property Taxes
The general goal of retirement is to keep your expenses as low as possible to compensate for the fact that you're no longer working. Paying off your mortgage certainly helps. But one thing you'll never be able to escape is property taxes, which come down to the state you live in.
Winner: Arizona
Here again, Arizona generally has the upper hand. The effective property tax rate is lower in Arizona than in Florida.
The effective state property tax rate in Arizona is 0.60%, compared to 0.86% in Florida.
Median Real Estate Taxes
The effective property tax rate is lower in Arizona than in Florida, but what does that translate into in terms of cash out of your pocket? The good news is that the median real estate taxes paid for units with a mortgage is less than the national average of $3,092 in each state.
Winner: Arizona
In Arizona, the median real estate tax is $1,779, compared to $2,567 in Florida. That's a savings of $788 per year.
Public Safety
Neighborhood safety is paramount when it comes to finding a place to live for most retirees. Peace of mind plays a key role when deciding where to settle down.
Winner: Florida
Though Arizona beats Florida on a few price points, Florida beats Arizona on a major quality-of-life point: safety.
To evaluate overall safety, the study utilized U.S. News and World Report's ranking of public safety in each state. Based on property crime rates and violent crime rates, Florida ranks better at No. 27 out of 50, whereas Arizona ranks substantially lower at No. 41.
Are You Retirement Ready?
Medicare Quality
Unless you're retired from the military and have health coverage for retirees, chances are you're relying on Medicare for health insurance. In fact, according to Statista, 18.4% of the U.S. population is on Medicare. But even though Medicare is a national program, your quality of healthcare depends on the area you live in.
Winner: Florida
Ranked No. 11 out of 50, Florida is one of the better states for people on Medicare. Arizona has a middling score of 25; not bad, but not great, either.
Hospital Quality
The overall quality of hospitals in your area may affect where you choose to live. Just like poor Medicare quality, if local hospitals aren't up to par, your health could be negatively impacted in the long run.
Winner: Arizona
With a No. 11 ranking, Arizona qualifies as one of the best states in America for hospital quality. Florida isn't far behind, coming in at No. 14.
The Ultimate Winner: Florida
Florida or Arizona? It's a tossup, but Florida comes out slightly on top, winning eight categories versus Arizona's six.
With nearly 700 retirement communities, Florida is truly a haven for seniors. It's helped by having no income or Social Security taxes, a higher retirement income than Arizona, a lower cost-of-living score and a stronger quality of Medicare and public safety.
On the other hand, Arizona's 65-and-older community boasts a higher median household income, and it has a leg up in housing affordability — for both renters and owners — as well as a lower property tax rate and lower median real estate taxes. In addition, it ranks higher than Florida in hospital quality.
But the truth is that the two states scored similarly across many of these categories. While the data is helpful to know before you make any big decisions, there's a reason why so many older Americans flock to Arizona and Florida: They're both good choices in retirement.
More From GOBankingRates
Jami Farkas contributed to the reporting for this article.
Methodology: To determine which retiree destination is best, GOBankingRates scored Arizona and Florida on: (1) the percentage of the population that is 65 and older, (2) the number of retirement communities each has, (3) the median household income for householders 65 and older, (4) the average retirement income collected, (5) the income tax rate range, (6) the taxation of Social Security benefits, (7) the cost of living, (8) the cost of healthcare, (9) housing affordability for renters, (10) property affordability for homeowners, (11) the median property tax rate, (12) the median real estate taxes paid on units with a mortgages, (13) the public safety rating, (14) the Medicare quality, (15) the nursing home quality, and (16) the hospital quality in each state. Factors 1, 3, 4, 9, 10, and 12 were sourced from the U.S. Census Bureau's 2020 American Community Survey. Factor 2 was sourced from 55places.com, factor 5 was sourced from the Tax Foundation's data on 2022 tax brackets, factor 6 was sourced from AARP, factors 7 and 8 were sourced from the Missouri Economic Research and Information Center's 2022 average annual cost-of-living index, factor 11 was sourced from TaxFoundation.com's data on 2021 property taxes by state and factors 13-16 were sourced from U.S. News and World Report's state rankings. All data was collected on and up to date as of Sept. 23, 2022.

BEFORE YOU GO
See Today's Best
Banking Offers