12 Cheapest Places To Retire Abroad If You Speak Only English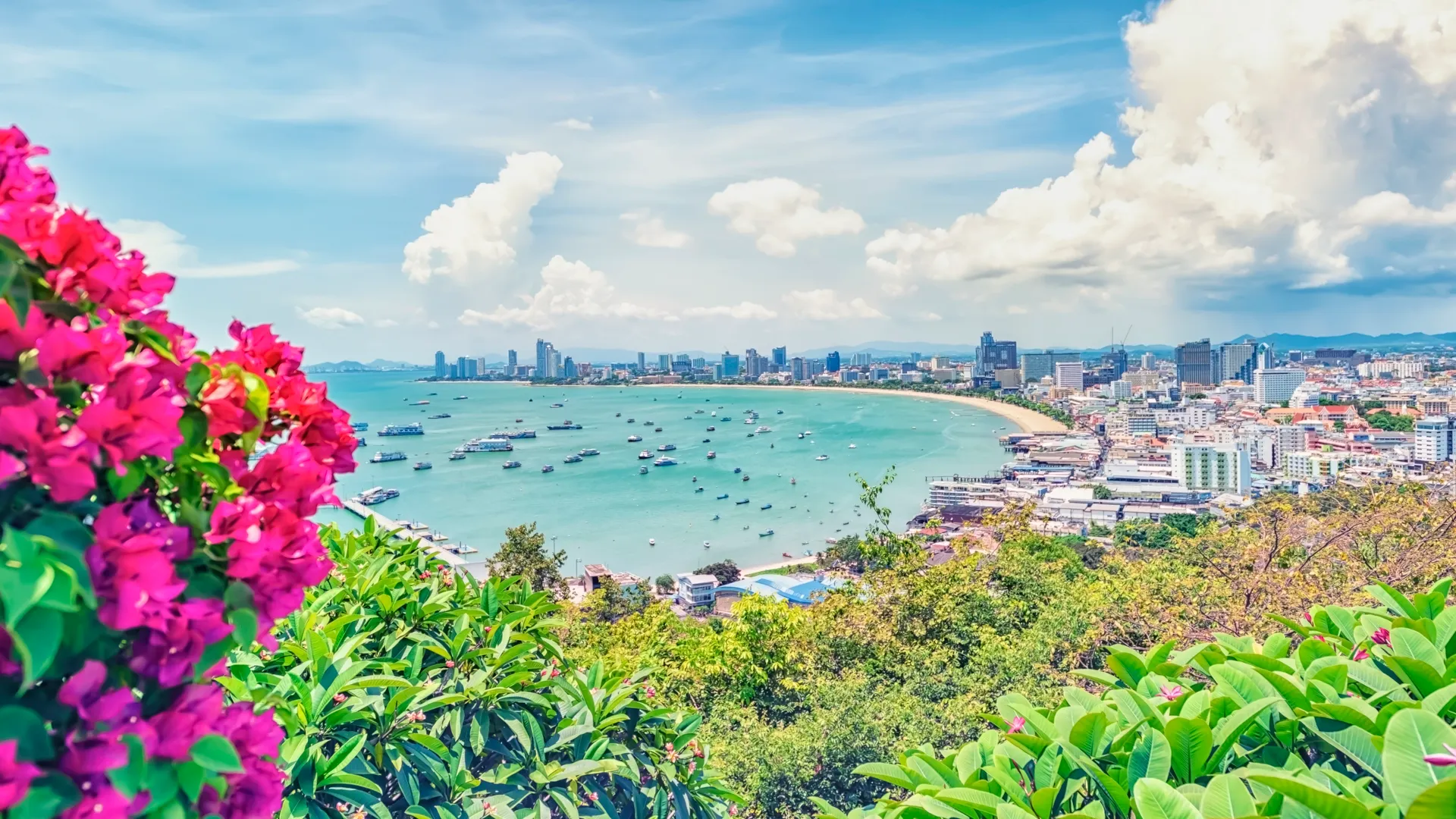 If you're looking to stretch your retirement fund a bit further, you might be wondering whether it's a good idea to retire overseas.
It most definitely can be. Retiring as a U.S. expat in another country can allow you to enjoy a higher quality of life for less — and even allow you to retire earlier as well. But many eschew the idea of retiring abroad when they realize they might have to learn another language in order to get by. 
To help you decide whether retiring abroad is right for you, GOBankingRates found the 12 best countries to consider retiring in if you speak only English.
Belize
Average monthly cost: $1,000
Belize is one of the best places to retire for those who speak only English, because it's the official language of the country. The cost of living is just $1,000 per month, making it much less expensive than anywhere in the U.S. Belize is known for its tropical weather, beautiful beaches, rainforests and other natural beauty. It's a tourist destination as well, making English even more commonly spoken there.
Mexico
Average monthly cost: $1,000 to $2,000
Mexico is a vast country that offers multiple inexpensive places for Americans to retire in comfort. From famously cheap health and dental care to the close proximity to the U.S., retiring here can help your dollar stretch even further. While some places in Mexico offer very inexpensive living at closer to $1,000 per month, the more populated English-speaking areas are closer to $2,000 per month. While the cost is higher than some other places on this list, it's a favorite destination for American retirees, and you're likely to find a community of other expats in some of the more popular vacation spots.
Are You Retirement Ready?
Panama
Average monthly cost: $1,200
With the amenities of a big city and the cost of a rural town, Panama offers quite a bang for your buck. From beautiful beaches and sunny weather to a very low cost of living, Panama is a top retirement destination for many expats and has a large English-speaking population. Housing and healthcare are relatively affordable, and the wonderful weather year round keeps retirees busy with outdoor activities. For around $1,200 per month, you can live well in Panama.
Malaysia
Average monthly cost: $1,000
Malaysia is one of the cheaper destinations for English-speaking expats, with monthly costs hovering around $1,000 for an individual. While the official language of the country is Malay, English is widely understood. With its very low healthcare costs, low housing costs, gorgeous beaches, tropical climate and well-developed infrastructure, Malaysia is a popular destination for retirees.
Portugal
Average monthly cost: $1,600
Portugal is probably one of the most popular retirement destinations right now, and it's easy to see why. Beautiful beaches, gorgeous countryside, big city amenities and a temperate climate make it a wonderful vacation spot, and the low cost of living makes it attractive for retirees. You can retire well in Portugal on about $1,600 per month. While Portuguese is the official language, many understand and speak English well.
Spain
Average monthly cost: $2,000
While some of the major cities in Spain can be expensive, retiring to a smaller city in Spain can cost as little as $2,000 per month. In addition to the rich history, temperate climate and centralized location, most people also speak English, making it a great option for those who only speak it natively.
Are You Retirement Ready?
Thailand
Average monthly cost: $2,000
Thailand has been a popular expat country for decades and continues to offer a lost-cost lifestyle with access to modern amenities. There are many expat-populated communities in Thailand, and retirees can live well on just $2,000 per month. Further away from the big cities, costs can be down to around $1,000 per month, including rent costs, which is incredibly affordable.
St. Lucia
Average monthly cost: $1,100
St. Lucia is a tropical island paradise that offers breathtaking beaches and a low cost of living for retirees. You can enjoy a slower pace of life for around $1,100 per month. As a tourist destination, St. Lucia has adopted English as its official language. While the healthcare system could use some improvement, it's a safe and cheap place to live your golden years.
Jamaica
Average monthly cost: $1,000
A stunning island oasis, Jamaica is a tourist-heavy location that is also home to many expats. While some areas offer more amenities than others, living near a larger city in Jamaica gives you access to better healthcare options and big-city perks you're used to, for a much lower cost than the U.S. Many speak or understand English there as well. You can retire for about $1,000 per month on average.
Vietnam
Average monthly cost: $1,300
Vietnam has become a tourist destination, with its exotic beaches, picturesque countryside and rich heritage. It is also one of the least expensive places to retire for English-speaking expats. With access to cheap housing, cheap healthcare and low cost on daily items, you can retire comfortably there for about $1,300 per month.
Are You Retirement Ready?
Malta
Average monthly cost: $1,400
The Mediterranean island of Malta is a vacationer's paradise but, due to its low cost of living, it is also a great place to retire. You can live well there on just $1,400 per month, and English is the country's second official language. Healthcare and housing is cheaper than most U.S. locations as well.
Cyprus
Average monthly cost: $1,500
Another island destination in the Mediterranean, Cyprus has become a popular vacation spot and haven for retirees. While Greek and Turkish are the official languages, most people there speak English, and location signs and menus offer English translation. An individual can retire there on just $1,500 per month, with housing and other costs being significantly lower than the U.S.
More From GOBankingRates