How to Enjoy Your Money Now Without Hurting Your Retirement Fund
How much do you need to retire? Probably more than you think.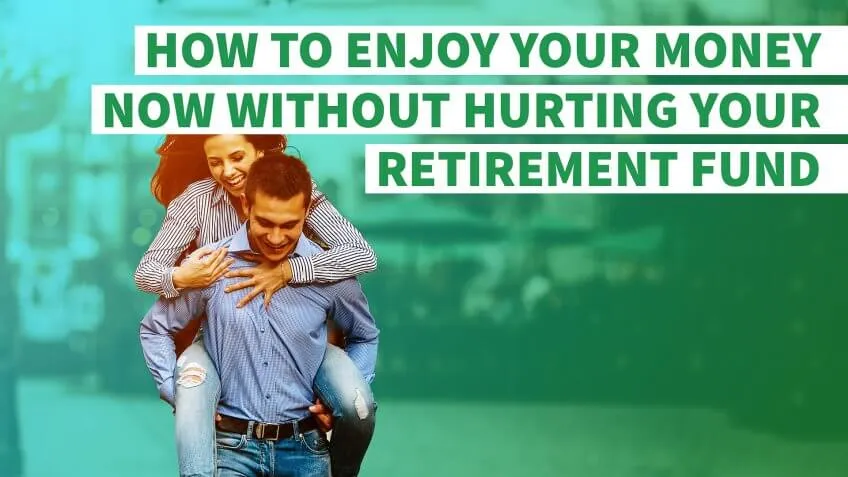 Hrecheniuk Oleksii / Shutterstock.com
Save more, spend less. That's the top financial resolution Americans made for 2017, a GOBankingRates survey found.
The good news is you don't have to sacrifice fun today for security in retirement. "You need to find the right balance between enjoying life now while preparing for the proper retirement you deserve," said Nathan Fisher, managing director and founder of Fisher Investments 401(k) Solutions.
Here is how you can enjoy life while still saving for retirement.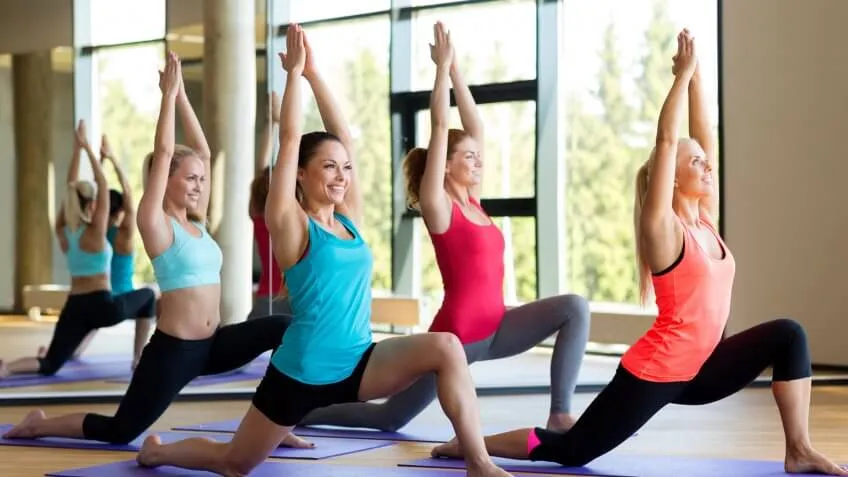 Syda Productions / Shutterstock.com
Find Free Ways to Do What You Enjoy
Hopefully, planning for retirement is a priority for you. But sometimes, all that saving leaves you with little spare change. If this is your situation, look for free ways to do what you enjoy.
Zina Kumok, founder of the Debt Free After Three blog, said volunteering is one of the best ways to have fun without spending money. "You can volunteer at a gym in exchange for free membership, or at local events and festivals in exchange for admission," she said. Kumok ran errands for the owner of a yoga studio in exchange for 10 free classes.
"It never hurts to call and ask if you can barter your time in exchange for a free class or membership," she said. "Plus, you'll usually meet new people while volunteering and can even develop new skills."
You might also be able to take advantage of free happenings in your community. Some colleges and universities have a free cultural enhancement series that features speakers and performers. Also, check your local library for free programs and events.
Read More: Free Things to Do In Every State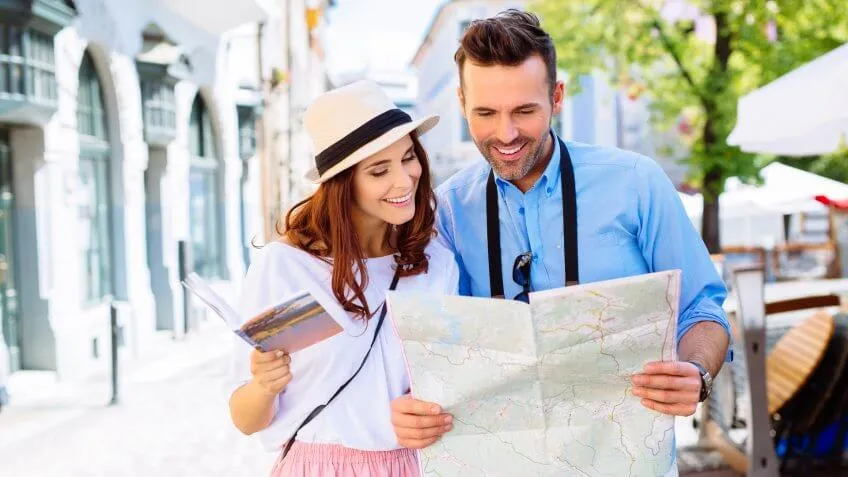 baranq / Shutterstock.com
Travel on the Cheap
Traveling can seem like a splurge, especially if you're saving for retirement. But you don't have to wait to retire before you travel the world. If it's something you enjoy, make it happen.
Holly and Greg Johnson have found that a frugal life creates travel opportunities. "To afford travel while also keeping up with our retirement accounts and other goals, we've cut most of the unnecessary spending out of our lives," said Johnson, author of "Zero Down Your Debt" and co-founder of the Club Thrifty website. "Because we are cheap in certain aspects of our budget, we're able to travel around once per month without hurting our financial goals."
Plus, the Johnsons take advantage of credit card rewards to make travel more affordable. They usually use airline miles to fly to a destination and hotel points or cash back to pay for the hotel stay. "This leaves us paying out of pocket for food and experiences, which is a good trade-off since we travel so often," she said. "If we can get the big stuff paid with rewards, it's a lot easier to afford food and fun during our trips."
You can use credit cards to score free travel by signing up for cards that offer bonus points when you spend a certain amount within a specified time after opening an account. Earn points by using your card to pay for everyday expenses such as groceries and gas, and to pay for bills such as utilities. Just make sure you pay your balance in full every month. Otherwise, the interest you pay can outweigh the benefits of the rewards.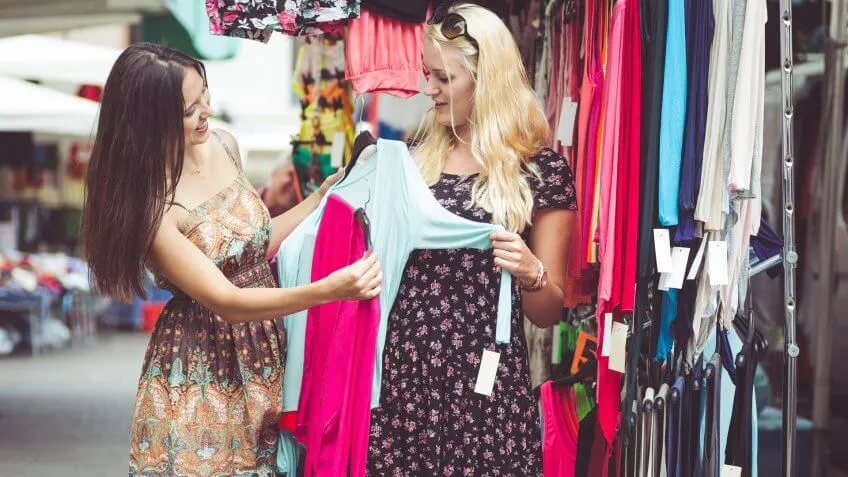 oneinchpunch / Shutterstock.com
Consider Low-Cost Alternatives
Even if you have champagne taste on a beer budget, you still can enjoy nice things without jeopardizing your retirement savings. The key is to find lower-priced alternatives to the things you want and enjoy.
For example, you can dress in designer duds for a fraction of the retail price if you're willing to buy items from a consignment store or thrift store. Or search a website such as thredUP, which sells gently worn brand-name clothing for women and kids at up to 90 percent off the retail price.
If you're willing to buy used, plenty of things — from furniture to musical equipment — might fit into your budget without derailing savings. A staycation is another great low-cost alternative. "Having a fantastic vacation doesn't have to mean spending thousands on airfare and hotels," said Alex Whitehouse, a financial advisor and CEO of Whitehouse Wealth Management in Vancouver, Wash. "Staycation benefits include saving money, avoiding travel stress and learning more about the local area."
To have a great staycation, Whitehouse recommends checking the "things to do" section on the website of your city government or tourism office. Create an itinerary just as you would for a vacation in another city, then go out and explore your town.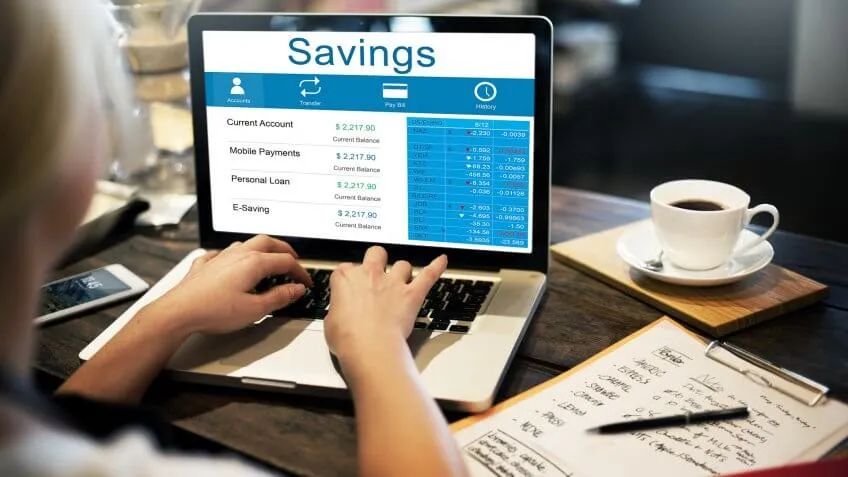 Rawpixel.com / Shutterstock.com
Pay Yourself First by Automating Savings
Take steps to avoid the guilt of spending before paying yourself. "A big key is to remove the temptation to spend more than you should while building wealth," said Chad Smith, a certified financial planner with Financial Symmetry in Raleigh, N.C. "So you set up a system to where you automate retirement savings first, and spend second."
Johnson and her husband make sure they save by treating retirement contributions as a necessary monthly expense. "Retirement savings is the biggest line item in our budget," she said. "We invest $3,000 per month total to reach our $18,000 max for our solo 401ks.
Then, they invest another 25 percent of their business profits before tax time. "It would be easy to spend that money instead of investing, but we make our lives easier by treating our retirement accounts as if they were real bills," she said. "We pay the $3,000 at the beginning of the month automatically, before we have a chance to spend it elsewhere."
If you have access to a retirement account through work, have contributions automatically deducted from your paycheck. If not, open an individual retirement account such as an IRA or solo 401k, and set up automatic transfers from your checking account each month. Financial experts typically recommend saving 10 percent to 15 percent of your income for retirement.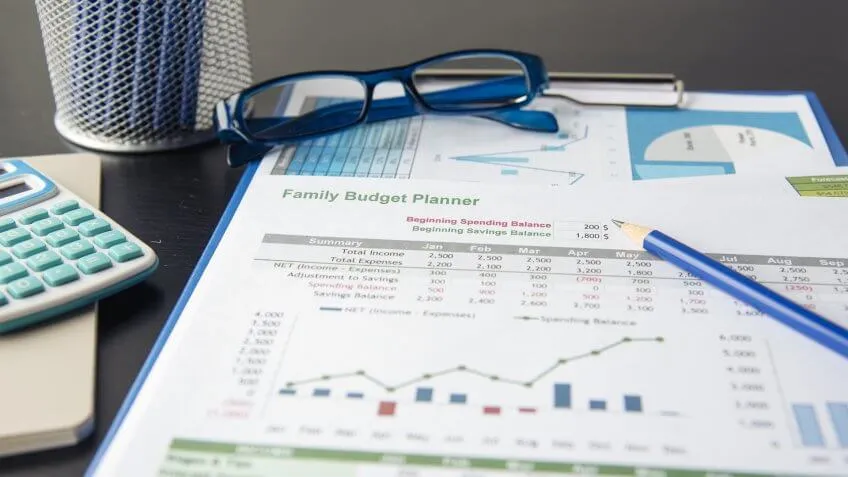 howtogoto / Shutterstock.com
Create a Spending Plan
One alternative to a bland budget is to design a spending plan, Whitehouse said. "Everyone likes to spend money," he said. "Creating a spending plan is easy."
Creating a budget to save money might feel like putting yourself on a diet. "When I hear the word 'diet,' the first image I think of is eating tasteless rice crackers," Whitehouse said . "When some people hear the term 'budget,' they get the same look on their face. To them, budget means cutting back, restriction and no fun."
Related: Avoid These Huge Budgeting Mistakes
By contrast, a spending plan allows you to focus on choosing where to spend rather than where to cut back. That's what makes it more fun, Whitehouse said. It allows you to do what you enjoy by prioritizing what is most important, and making sure your spending aligns with what you value.
Start by identifying essential and nonessential expenses. Essential spending includes things you need to survive — such as food and housing — bills you must pay, and contributions to retirement savings. "Future retirement income needs to be an essential spending category, or you will be working forever," Whitehouse said.
Nonessentials are everything you want instead of need — like a new TV, a trip to Italy or Super Bowl tickets, Whitehouse said. "When money comes into your account, allocate to essentials first," he said. "Allocate the remaining money to your favorite items on the nonessential list."
You might not be able to buy some of the big-ticket items you want right away, but setting money aside for them each month can be a part of your spending plan.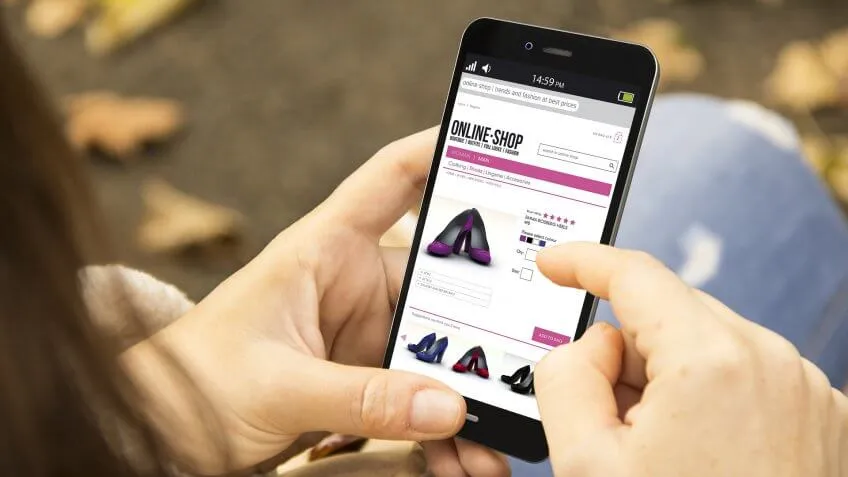 Georgejmclittle / Shutterstock.com
Get Deals on the Things You Enjoy
Go online to compare prices, find deals, get coupon codes and take advantage of other ways to spend less on things you enjoy. "In the age of the internet, it has never been easier to make sure you get the most for every dollar you spend," Fisher said.
For example, daily deal sites such as Groupon and Living Social offer discounts on a range of activities and products. You can score baking classes, brewery tours, spa treatments, fitness classes, restaurant meals and more for half-price — or even less.
Take advantage of websites such as CardCash, Cardpool and GiftCards.com to buy discounted gift cards. For example, a gift card reseller such as Cardpool offers cards for up to 35 percent off face value. You can score savings when you use the cards to pay for things you enjoy, such as dining out. Or, use these discounted cards for things you need, such as gas and groceries.
Also use online price trackers, such as the Slickdeals Price Tracker and CamelCamelCamel for Amazon products. These sites monitor prices on items you're interested in and send you alerts when prices drop.
[zergnet id="45357"]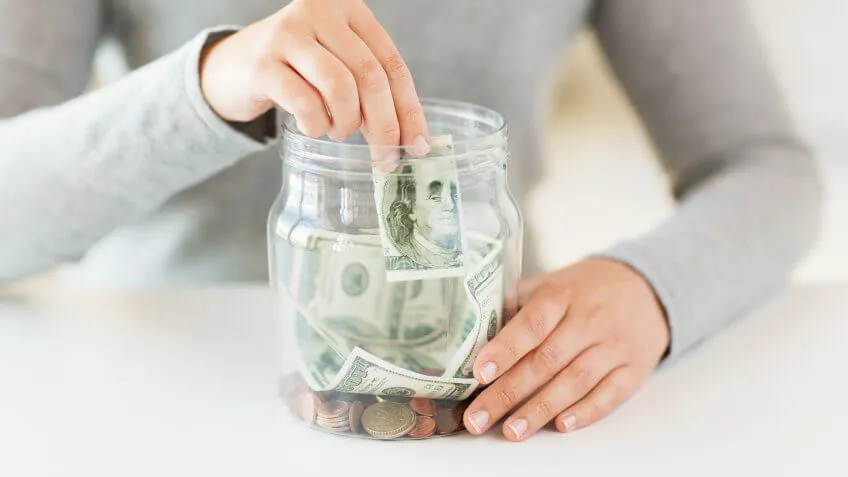 Syda Productions / Shutterstock.com
Increase Savings Gradually So You Don't Feel Pinched
Unless you're already contributing the maximum to your retirement account, you need to increase contributions every year. Don't assume this means you'll have to dramatically reduce spending on fun things to boost retirement account contributions, though.
"Adding 1 percent a year in saving for retirement helps you to not feel the pain as much," Smith said. "This allows for (a) gradual change in successful behavior, versus an immediate shift that is often destined for failure."
You likely won't miss the extra dollars you stash in savings each year if you get an annual pay raise. If you're already making ends meet, you can maintain your current lifestyle based on your salary before the raise.
The sooner you start increasing retirement contributions, the better. "Building wealth requires maintaining momentum for decades, so start early," Fisher said. "Know that little improvements now can reward you handsomely in your older years." Even small increases to your contributions can have a huge payoff when you retire. As an added bonus, you likely won't feel a pinch on your lifestyle now.
Create a "fun" account to ensure you will have fun while saving for retirement. Open a separate savings account where you stash cash for vacations, big-ticket items and even little luxuries. Have a percentage of your paycheck automatically deposited into this account, or set up an automatic monthly transfer from checking to savings. You won't feel like you are depriving yourself as you watch the balance grow and plan for the fun things you can do with the money.