Expert: Make These 4 Money Moves If You Want To Retire Abroad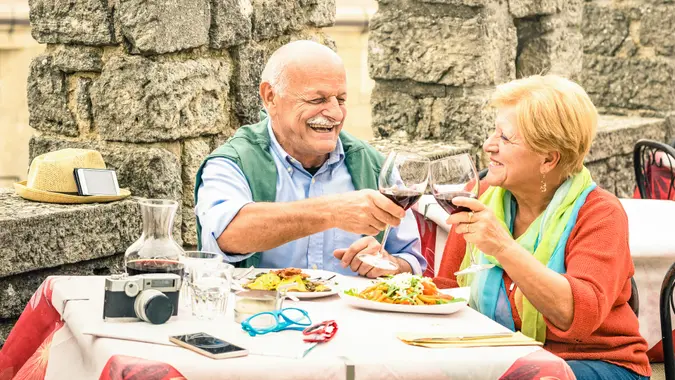 ViewApart / iStock.com
Planning to retire relatively soon and want to move abroad for retirement? Retiring abroad is quite different than retiring in the United States. While it's exciting to consider being part of new experiences and the opportunity to embrace a different culture, retirees need to consider various financial aspects before they make the leap forward to ensure a smooth transition. 
GOBankingRates spoke to Ben Waterman, co-founder of Strabo, a global consumer portfolio tracking platform. These are the key money moves to make if you want to retire abroad.
Know the Financial Rules and Tax Policies
What do the financial rules look like in your chosen destination? Waterman uses the example of tax policies. These policies differ between countries, and it's critical for retirees to understand how they affect retirement income and investments. 
"Comprehending local banking policies, including account accessibility and currency exchange rates, will help retirees manage their finances effectively," Waterman said.
Healthcare
A May 2023 article published by The Wall Street Journal touched on the topic of healthcare for retirees who choose to go overseas for their retirement. One key healthcare issue is Medicare, which typically doesn't cover services outside of the United States. This can lead to issues in retirees being able to access or pay for healthcare services. 
Before moving abroad, Waterman recommends retirees research the availability, quality and cost of healthcare services in their prospective destination. In addition to conducting this research, they should check to see whether their current health insurance plan extends overseas or whether they need to acquire local coverage.
Are You Retirement Ready?
Immigration Policies
Do not overlook immigration policies. "Retirees should investigate visa requirements, duration of stay and potential restrictions on work or investment activities," Waterman said.
By navigating these regulations early on, retirees will be able to avoid potential complications later. It's also recommended retirees continue to check these policies on a regular basis as they may be subject to change. 
Know Where To Keep Your Money
Where will you keep your money to ensure financial security? Jonathan Lachowitz, chairman of American Citizens Abroad, told The Wall Street Journal it is advised for Americans retiring abroad to keep most of their money in their U.S. bank accounts. Doing so allows them to take advantage of their 401(k)s and individual retirement accounts. 
If you want to open a bank account overseas, Waterman said retirees need to have a thorough understanding of local banking systems. This includes evaluating exchange rates and exploring options for transferring and accessing funds internationally. 
All of these financial moves are essential for retirees to make before retiring abroad. 
"It helps retirees establish a solid financial foundation and ensures they comply with local laws and regulations," Waterman said. "By understanding tax obligations, retirees can avoid unexpected liabilities and maximize their retirement income. Moreover, being prepared in terms of healthcare, immigration and banking safeguards retirees against potential obstacles and allows for a seamless transition into their new life abroad."
More From GOBankingRates
Are You Retirement Ready?