How Has COVID-19 Changed the Way People View Retirement?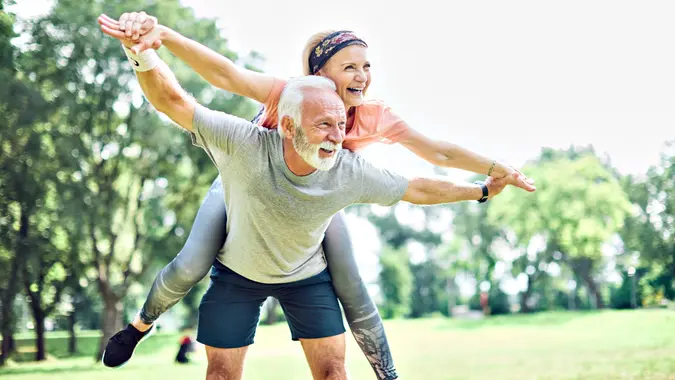 Paperkites / Getty Images/iStockphoto
The COVID-19 pandemic has shaped many areas of our lives, and for some, it has upended retirement plans. Some people are retiring earlier due to job uncertainty, or due to wanting to make the most of their time after seeing how quickly life can change. Some are having to work longer than anticipated because they spent down or paused their retirement savings. And others may now have a different view of retirement altogether.
To gain more insights on the state of retirement, I spoke to financial experts about all of the different ways the pandemic has changed the idea of retirement for many Americans. Here's where the future of retirement stands in a post-pandemic world.
Many Are Striving for an Earlier-Than-Planned Retirement
A recent MassMutual survey found that some Americans are planning to retire early due to fear for their safety, while for others, it's because the pandemic may have improved their financial standing.
Are You Retirement Ready?
"COVID is forcing Americans to rethink their retirement age," said Paul LaPiana, CFP, head of product at MassMutual. "Based on research we conducted last month, among the 7% of Americans who plan to retire earlier, nearly 2 in 5 (38%) said it was because they do not feel comfortable returning to the workforce. This is slightly more than the share who say it is because they have the financial resources needed to retire early (35%)."
Others are retiring early due to burnout.
"The pandemic has served as a catalyst that's created an environment that has left many professionals feeling overworked, confused and fatigued," said Brad Hindman, CFP, managing director, investments at Wells Fargo Advisors. "For many, retiring early is the solution."
Another motivator for wanting to retire early is to have more time to do what really matters to them.
"COVID has made us all realize how short life can be, and how unpredictable the future is," said Ric Edelman, founder of Edelman Financial and host of "The Truth About Your Future" podcast. "Many are re-evaluating their priorities, and that's a healthy response to this tragic experience. If you now realize that you don't want any regrets, talk with a financial advisor to see if you can afford to retire, or what you need to do so that you can retire sooner than you thought."
Are You Retirement Ready?
Amy Richardson, CFP with Schwab Intelligent Portfolios Premium, said that many people are already actively engaged in early retirement planning after experiencing the upheaval caused by the pandemic.
"Many people who had never invested before the pandemic have gotten into the market, whether that be with the guidance of an advisor or on their own," she said. "People want to eliminate the anxiety of not knowing if they have enough saved when they'll need it, and they are more engaged with their money than ever."
Some Have Already Retired Early — Even If They Weren't Financially Ready
"For some, the pandemic drove people into retirement early because of job cutbacks, and increased restrictions and burdens on the job if they were to stay," said Barry H. Spencer, author of "The Secret of Wealth With No Regrets." "This was especially true for tenured airline pilots who were highly paid and tend to be good savers over their working years. But when the airlines were looking to cut costs, [they] encouraged early retirement."
Are You Retirement Ready?
Chaim Geller, founder of HelpMeBuildCredit.com, noted that workers across the entire travel industry often felt pushed into early retirement.
"I have seen quite a few clients retire early during the pandemic," he said. "Most of my clients that are making that decision came from industries that were highly impacted during COVID, like travel agents."
Some professionals were offered the option to leave early and get a lump sum payment on a pension or an early retirement severance, which led them to decide to retire early. However, this may lead to financial struggles down the line.
"The pandemic accelerated the reality [of retirement] for [some of those who were] transitioning to retirement, catching many off-guard," Spencer said. "The standard advice of assessing how much someone has saved and the percentage that can be withdrawn from it annually falls short of what is needed for someone to retire confidently when retirement comes sooner than anticipated."
Others Will Now Have To Retire Later
For those forced to dip into their retirement savings or pause contributions, retirement plans may now be delayed.
Are You Retirement Ready?
"At the height of the lockdowns, the federal government rewrote the rules when it came to borrowing against 401(k) [plans]. The government understood that people were suddenly cash-poor, so it relaxed the rules and lightened the tax load, temporarily, as long as the borrower pays back the money they borrowed. Clearly, in many cases, people need to work longer than they had hoped in order to refill the coffers," said Liz Claman, anchor of "The Claman Countdown" on Fox Business Network. "On top of that, many were forced to pause their retirement savings. A lot of workers opt for auto-debits from their paycheck, which go directly into their 401(k). But so many found themselves without a paycheck, so they're now looking at a game of catch-up."
A recent Fidelity study found that this is often the case among Americans who have changed their retirement plans due to the pandemic.
"According to our most recent State of Retirement Planning study, among those who say the pandemic has impacted their retirement plans, one-third estimate it will take two to three years to get back on track, due to such factors as job loss or retirement withdrawals," said Rita Assaf, vice president of retirement leadership at Fidelity Investments.
Are You Retirement Ready?
Others are remaining at their jobs longer than previously anticipated due to familial obligations, especially if a family member got sick.
"I'm finding some people, particularly in minority communities, are holding on to their jobs even tighter because of the pandemic," said Dr. Lakisha Simmons, a financial independence expert and speaker. "Black families often care for each other when sick and support each other during financial hardships. If a friend or family member becomes out of work, others step in to support them."
A 'Traditional' Retirement May No Longer Be the Goal
Retirement has traditionally meant a complete exit from the workforce, but that's no longer always the case.
"As many have contemplated early retirement, one key strategy that can allow for retirement is opportunities for part-time, consulting or freelance work to supplement your other retirement sources," said Joe Buhrmann, CFP, senior financial planning consultant at eMoney Advisor.
Are You Retirement Ready?
This might be the ideal situation for some retirees.
"Part-time work enables people to stay engaged and pick up a paycheck, but also have the freedom to delve into hobbies, travel or self-education," Claman said. "Others miss their jobs, which they see as professions, and they're thrilled to go back. It's a very personal choice. The pandemic has encouraged everyone to look inward and take a fresh look at their future."
For some, however, working in retirement is not a choice, but a necessity.
"Many lost jobs and were pushed into early retirement. And that seemed fine for a while, but with the return of inflation and now with the stock market taking a bite out of their security blanket, many are reconsidering," said Terry Savage, a nationally syndicated financial columnist with the Chicago Tribune. "I doubt they'll go back to full-time jobs, but many are considering supplementing their income in areas ranging from consulting to pet-sitting."
More From GOBankingRates
Gabrielle Olya contributed to the reporting for this article.