Retirement Planning: How To Use Your House To Fund Your Retirement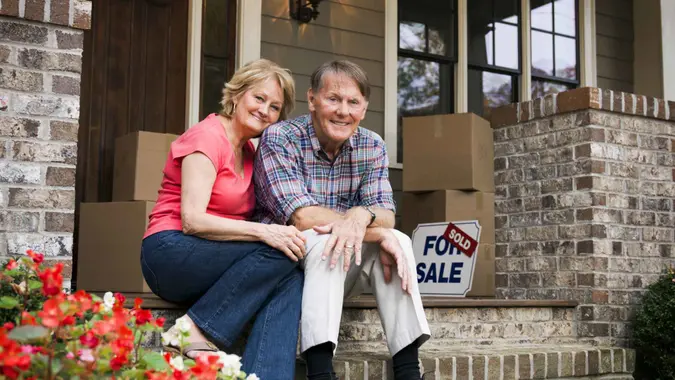 stevecoleimages / Getty Images
If you're considering retiring soon, you've likely explored your options regarding your retirement income to figure out how you'll cover the bills in your golden years. Chances are that you've calculated your Social Security and your other expected retirement income to see where you stand financially. The good news is that you may be sitting on another piece of retirement funding that may have slipped under the radar in your retirement calculations. 
Did you know that you could use your home to fund your retirement? You don't have to search further than your current resident place for your retirement income. Here's a look at how you can fund your retirement with your property.
Retire and Relocate
One of the best ways to improve your retirement funding drastically is to use your home.
According to a 2019 report from Vanguard, about 80% of Americans over 60 are homeowners, and their housing wealth accounts for approximately 48% of their median net worth. At the time of this report, homeowners who utilized this strategy could unlock about $99,000 worth of home equity. This is a substantial amount, and there's no doubt that the figure could've risen more recently.
What makes this near $100,000 figure more impressive is that the average homeowner in that age group has about $223,000 in retirement savings, so this nearly six-figure amount would make a significant impact on one's nest egg.
Are You Retirement Ready?
The concept of retiring and relocation has been around for some time. However, due to soaring inflation and a unique increase in real estate prices, those looking to retire could capitalize on the current market. While many people will move to cities and suburbs during their careers for work opportunities, it's more common for retired folks to seek out a residence in a quieter space.
The goal would be to find a part of the country where you could live during your golden years with lower real estate prices. Those who utilize this strategy will try to find an equivalent-sized home in a different part of the country that's much cheaper. For example, a couple living in a $600,000 home in Colorado might find a comparable property in Florida for $400,000. The move would free up an additional $200,000 for their retirement savings.
Pros and Cons of Relocating for Retirement
Even though relocation for retirement seems like the perfect strategy, there are two sides to the coin.
What Are the Positives of This Method?
You free up funds if you can turn a substantial profit on your relocation. Adding any extra capital to your retirement accounts will provide you with an extra cushion, so you don't have to stress about covering your bills. 
You could retire earlier. If you can add a few hundred thousand to your retirement investments, you could leave the workforce earlier than anticipated.
You could lower your tax bill. States like Nevada, Florida and Alaska don't have a state income tax, so you would save money by not paying taxes on Social Security, your pension and other retirement income.
Improve your climate conditions. You may just want to spend your golden years enjoying the sunshine. Moving to a different part of the country could improve the quality of your retirement years.
Are You Retirement Ready?
What Are the Negatives of This Retirement Strategy?
You may move away from friends and family. While there are some scenarios where it makes sense to save money, it can be challenging to move far away from your family. This could increase your expenses, since you would likely have to spend more money on travel to see your relatives.
This strategy assumes that you live in an expensive area. If you already live in a small town with low real estate prices, you may not be able to utilize this method.
There are expenses associated with relocating to a different part of the country. It's important to consider that moving will come with new expenses that could offset the profit earned on selling your residence.
As always, you should crunch the numbers before deciding where you plan to live during your retirement years. 
Other Ways To Fund Your Retirement With Your Home
Let's say you're not willing to move away just yet to save the money. What else can you do with your home to help you with your retirement? 
Consider Downsizing
If you can't move to an area with a lower cost of living, you can always try to find a cheaper unit in town. You could sell your current home and use the proceeds to purchase a condo or townhouse nearby. Then, you could use the other proceeds to invest in your retirement accounts.
Rent Out Space
If you find yourself with an empty nest, you can fund your retirement by listing space on a short-term rental marketplace like Airbnb. You could rent out a spare room or turn your home into a vacation property when you travel in your retirement.
Are You Retirement Ready?
Either way, you can take advantage of your existing space to bring in some retirement income.
Closing Thoughts
When you're crunching the numbers to figure out your retirement income, you could put yourself in a favorable situation by relocating to a cheaper destination. Your current home could be your greatest asset when it comes to your future retirement income.
More From GOBankingRates