6 Florida Neighborhoods Perfect for a Luxurious Retirement

5 min Read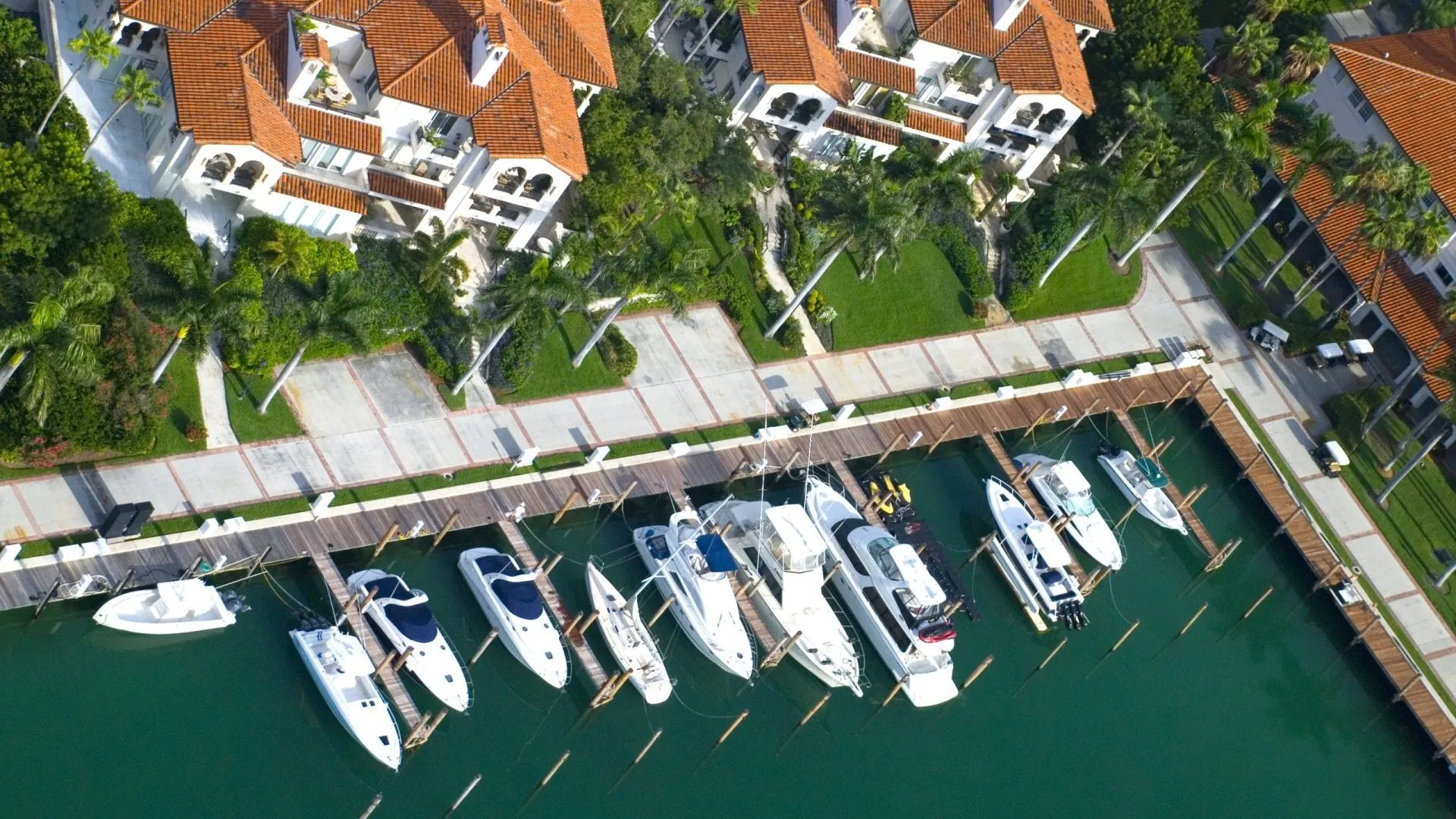 Florida has been a prime destination for retirees for generations. While the cost of living has gone up in the Sunshine State, tax incentives can mitigate some of that expense — then, of course, there's the weather, the water, the culture, the climate and the endless number of communities and neighborhoods built with retirees in mind. 
Retirement at Any Age: Get Top Retirement Tips for Every Stage of Life
Achieve More: 7 Surprisingly Easy Ways To Reach Your Retirement Goals
But if living costs aren't a concern, and you plan to retire with a heavy nest egg and an outsized income, Florida has no shortage of towns, neighborhoods and villages where retirees can enjoy their golden years in luxury and splendor that's unmatched anywhere in the country. 
From the Atlantic to the Gulf Coast, Florida is packed with high-end communities designed with privacy, exclusivity and opulence in mind. From celebrity neighbors and golf courses frequented by PGA pros to pristine private beaches and islands that are off-limits to the general public, if you've got the cash, Florida has a luxury retirement neighborhood just waiting for you to arrive.
Jupiter Island
If you want to retire among the likes of Michael Jordan, Tiger Woods, Celine Dion, Alan Jackson and Greg Norman, then Jupiter Island might be right for you — those are just a few of the ultra-wealthy enclave's current and former residents. In 1959, the Miami Herald reported that there was "more wealth per square inch on Jupiter Island than any place in Florida." More than 60 years later, little has changed. 
The typical home there sells for more than $8.32 million. Its exclusive golf courses and clubs are at the center of the pro golf world, with some of the biggest names in the PGA claiming membership.
Fisher Island
A private island accessible only by ferry and closed to the public, Fisher Island just might be the most exclusive community in Florida. Formerly the winter retreat of the Vanderbilt family, the 216-acre island is a tropical paradise located at the southern tip of Miami Beach. In 2020, it was the richest ZIP code in America, with an average income of $2.2 million. 
Looking like a real-life Caribbean postcard, the island is packed with world-class amenities, including a private golf course, a resort and beaches made of sand imported from the Bahamas. In order to live there, you'll have to pay a $250,000 membership fee and be in the market for some very pricey real estate — the typical home there is worth $3.75 million.
Live Richer Podcast: Unexpected Ways Losing a Spouse Can Affect Your Finances and Retirement
Manalapan
Around 400 residents call Manalapan home, as of 2010, and what a home it is. If you retire there, you'll live out your days on a barrier island whose entire culture is dominated by the pristine water that surrounds it. Consisting of two water-linked areas nestled against the Intracoastal Waterway, it is a diver's paradise — 175 yards offshore is the Florida Underwater Archeological Preserve and the famous Lofthus merchant ship dive wreck. 
On the island itself is the Eau Palm Beach Resort & Spa, which — along with its spa, trio of restaurants, tennis courts and private beach cabanas — consistently ranks as one of the top resorts in the state. The typical home there costs $4.24 million.
Sewall's Point 
Just north of Jupiter Island lies Sewall's Point, where the typical home costs more than $1.38 million — and retirees who can swing it are sure to find that life there is worth every penny. A designated bird sanctuary, Sewall's Point has been known as Tree City for more than two decades thanks to the ancient oaks that shade the town, which is surrounded on three sides by the St. Lucie River and the Indian River Lagoon. It's known for its outstanding dining and shopping destinations, historical significance and stunning natural beauty.
Photo disclaimer: Photo is of nearby Stuart, Florida.
Boca Grande
On the Gulf side of the state just northwest of Fort Myers, you'll find Boca Grande, which about 1,100 people call home — and the typical home they live in costs $3.21 million. The small, affluent, slow-paced Gasparilla Island community was one of the best-kept secrets in the state until the Bush family political dynasty revealed it as one of their favorite places to fish in the 1990s. Boca Grande is still known as a world-class tarpon fishing site.
It's also home to the elite Gasparilla Inn & Club, an iconic resort with more than a century of history. The island is known for natural wilderness, miles of postcard beaches, mangrove swamps and oak palm hammocks.
Golden Beach 
Golden beach — where the typical home costs $5.85 million — is next to Hollywood, nestled between Miami and Fort Lauderdale. The oceanfront community covers 1.8 square miles bounded by the Intracoastal Waterway to the west and the Atlantic Ocean to the east. It has been a town exclusively of single-family homes since it was founded in 1929. There are currently 364 of them.
Wealthy, exclusive and private, it's famous for its cultural centers, fine dining and world-famous shopping destinations like the Village at Gulfstream Park, Aventura Mall and the Shoppes of Bal Harbour.
More From GOBankingRates
All home value data is from Zillow.com
About the Author