Retiring in Florida: The Hidden Costs of Paradise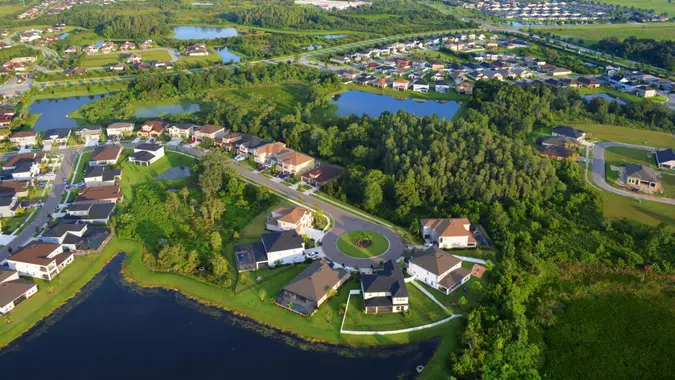 DeborahMaxemow / Getty Images
Florida, often nicknamed the "Sunshine State," has long been a favored destination for retirees. Drawn by its balmy weather, pristine beaches, and the absence of state income tax, many view Florida as the ideal retirement paradise. But before packing your bags and heading south, it's worth understanding some of the hidden costs associated with retiring in this tropical haven.
Homeowner's and Flood Insurance
With Florida's susceptibility to hurricanes, tropical storms, and flooding, insurance can be notably expensive. Homeowner's insurance is typically higher than in many other states, and depending on your home's location, flood insurance might be a mandatory additional expense. It's vital to factor these costs into your budget when considering a move.
Hurricane Preparedness
Beyond insurance, the recurrent threat of hurricanes means you might need to invest in home reinforcements, such as hurricane shutters, impact-resistant windows, or even a generator. Over time, these precautions can add up, especially if you decide to retrofit an existing home.
Tourist Surcharges and Local Taxes
While Florida doesn't have a state income tax, it compensates with a range of local taxes and surcharges. Areas with heavy tourist traffic may have additional fees or higher sales taxes. Moreover, hotel and restaurant bills, for example, often include added charges that residents might encounter when they have visitors or go out.
Transportation Costs
If you're thinking of settling in a more secluded or suburban part of Florida, you'll likely need a car. Public transport options can be limited outside the major cities. And with the state's expansive geography, fuel costs, maintenance, and potential toll fees can add up quickly.
Are You Retirement Ready?
Higher Utility Bills
Sure, Florida offers warmth and sunshine, but the hot and humid summers can result in skyrocketing utility bills. Air conditioning isn't just a luxury; it's a necessity. And running it continuously during the summer months can lead to significantly higher electricity costs.
Lifestyle and Leisure Activities
Florida offers an array of activities, from golfing to boating, fishing, and more. While this can enhance your retirement life, memberships to golf clubs, marinas, and other recreational facilities often come with hefty fees. Plus, the temptation to frequently indulge in Florida's myriad attractions can lead to unplanned expenditures.
Property Prices and Cost of Living
In some popular retirement spots within Florida, property prices have soared due to high demand. Additionally, day-to-day expenses, including groceries, medical services, and dining, might be higher than you're used to, depending on where you're relocating from.
Florida undeniably offers an attractive retirement lifestyle. Its natural beauty, myriad of activities, and favorable tax environment make it a top choice for many. However, it's essential to dive deep into potential hidden costs to ensure you're making a well-informed decision about your retirement paradise. Proper planning and budgeting can help you enjoy all that Florida has to offer without any financial surprises.
Editor's note: This article was produced via automated technology and then fine-tuned and verified for accuracy by a member of GOBankingRates' editorial team.
More From GOBankingRates
Are You Retirement Ready?