Single in Retirement? 20 Ways To Live a Richer Life on Your Own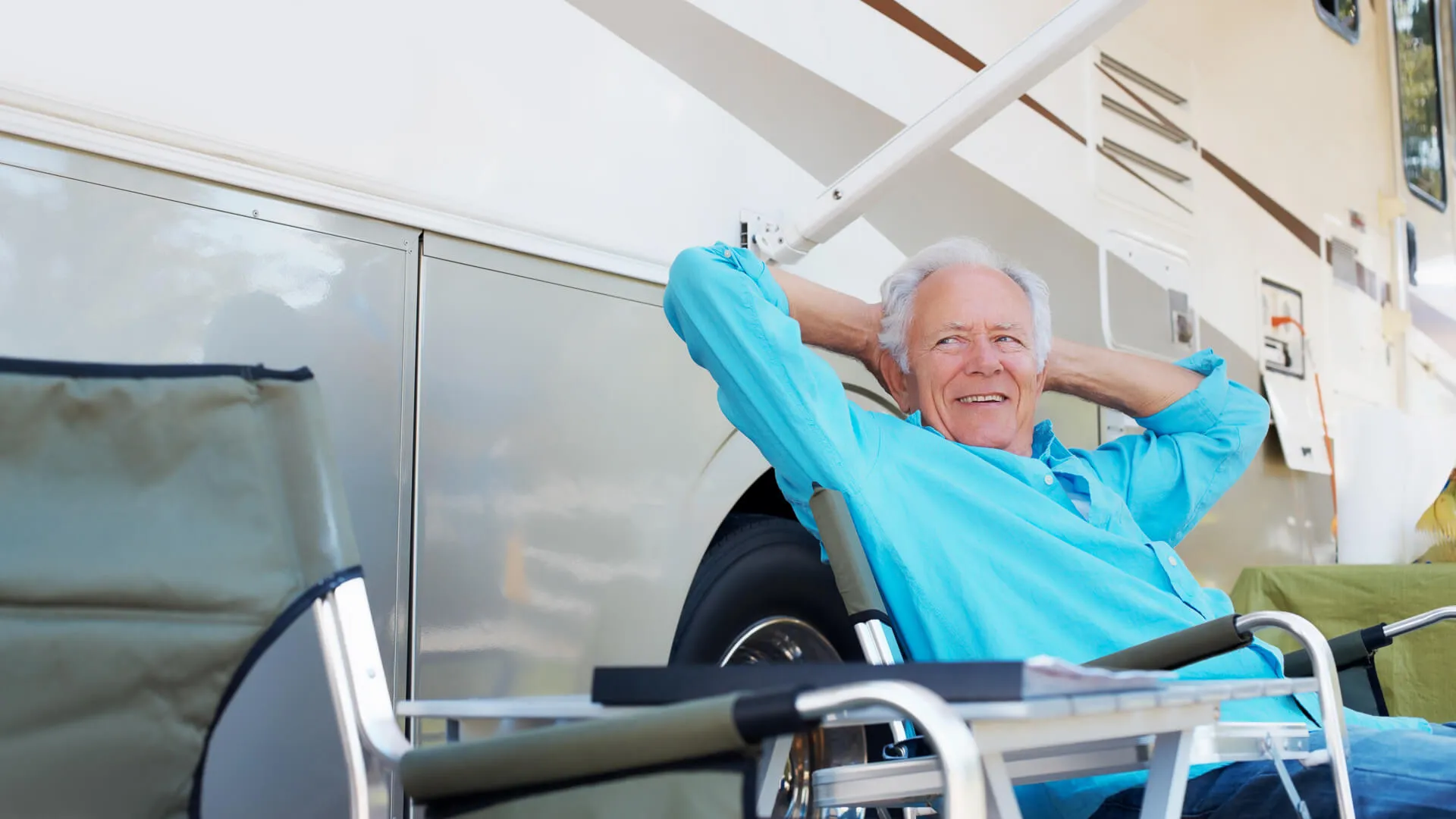 1. Take Up a New Hobby
Remember all those activities throughout your life that sounded intriguing, but you never had the time or money to do? Now you have time — and hopefully the funds — to devote to really mastering something.
Plus, many hobbies cost almost nothing to try out. You can pour your heart into whatever it is you're passionate about, without any worries about what others think of it.
2. Take a Class
Retirement offers a great opportunity to explore your interests — however weird, wacky or eccentric they might be. Whether it's macramé, pottery, jiu-jitsu, an art class or a new workout, try something new.
Love it? That new skill could grow into a new hobby. Hate it? Try something else. The world is your oyster.
Are You Retirement Ready?
3. Join a Club
Clubs are a great way to meet people with like-minded interests. They are a way to get social, give back — many have some form of charity component — and feel like you're part of a community.
You never know, you might even meet other retired singles and develop a new love interest.
4. Assess Your Living Situation
While you might already be accustomed to living alone, a co-housing facility offers a social outlet and camaraderie. It's also a way to live comfortably on a fixed income.
You still have a dedicated living space, but shared common areas offer a place for entertainment, meals and activities. There's usually someone around if you want company, but you still have privacy if you crave alone time.
5. Take a Solo Trip
Solo trips can be one of the most fulfilling experiences in life because you're 100% on your own schedule, doing exactly what you want to be doing when you want to do it.
If you want to sit on the beach all day and do absolutely nothing but relax with a good book, that's totally okay. Conversely, if you want to pack your itinerary full of tours and attractions and run around from dusk until dawn, that's also acceptable. There is no need to compromise or sacrifice to try to appease travel partners when it's a trip tailored to you.
Are You Retirement Ready?
6. Visit Your Children
Spending quality time with your family was important when your kids were growing up, and it's equally important later in life. Family time often brings up nostalgic memories and offers you the chance to reflect and reminisce about happy moments throughout your life.
Technology has made it easier than ever to stay connected, but nothing compares to real, in-depth face-to-face conversations. Whatever your family dynamics are, there's no better time than the present to make new memories.
7. Babysit Your Grandchildren
Whether you live down the block from your kids or across the country, being a part of your grandkids' lives can be as fulfilling as watching your own children grow up. You can be the one to spoil them with treats and gifts and instill important life lessons as the voice of infinite wisdom. Make it a point to show your support at as many baseball games, plays, science fairs and birthday parties as you can to be a positive role model in their lives.
In fact, boomers can save their millennial children thousands of dollars a year in childcare costs.
8. Cross Something Off Your Bucket List
The unfortunate reality is that by retirement, time is not in your favor. If you have a never-ending bucket list of items you still want experience, it's time to make them happen.
It can be something as big as visiting Antarctica, seeing the Northern Lights or skydiving for the first time, or as small as watching your favorite team win a home game.
9. Give Back
Selflessly doing something for others is the ultimate way to feel good about yourself. There are plenty of interesting community service opportunities, from ongoing commitments like being a museum docent or working at the local library, to one-off projects like volunteering at the animal shelter, helping the homeless or trail cleanups.
To determine which project is right for you, narrow down your interests and determine the time you're willing to commit, and start researching opportunities. Want to travel and volunteer? The Peace Corps has no upper age limit.
Are You Retirement Ready?
10. Mentor Someone
If you've had a particularly fruitful career or deem yourself to be successful in life or business, it can be fulfilling to pass that knowledge on. Mentoring is a way to challenge yourself cognitively while providing value to younger colleagues and helping shape the leaders of tomorrow.
11. Reconnect with an Old Pal
There's something to be said for maintaining lifelong friends, but it's common for people to drift apart either due to distance or circumstance. Social networks make it easier than ever to look up old connections.
Reach out and extend an invitation to reconnect. It can be face-to-face over a meal, via a phone call or just a simple catch up over email.
12. Rediscover Your Spirituality
What happens after we die? Not knowing can be frightening, but the topic generally isn't something we give much thought to during our early years.
If you aren't already actively involved in spiritual life, and you're curious about a higher power, there's no better time to challenge yourself to define what you believe in. That can mean taking up meditation, joining a church or synagogue or joining a Bible study group. Perhaps you might study other religions, visit holy sites or learn everything you can about faith.
13. Get Outside
Staying active and healthy is the key to living a long and fruitful life. Studies have shown that spending time in nature improves your short-term memory, eliminates stress, fights fatigue, depression and anxiety, lowers your blood pressure and improves your focus, among a host of other mental and physical benefits.
Whether you gravitate towards the water, mountains, forest or even just your neighborhood park, it's never a bad idea to get some fresh air.
Are You Retirement Ready?
14. Adopt a Pet
Caring for something else is a way to give your life meaning. Plus, adopting a shelter pet is good for your wallet and your soul. Pets are a way to establish a routine and get you moving while providing vital companionship. They're an easy way to distract from loneliness and provide a sense of responsibility.
While dogs can be a lot of work, smaller animals like cats and even fish can keep you company while being more self-sufficient.
15. Catch Up on Entertainment
Entertainment is the ultimate escape from reality. Make it a point to appreciate the classics, rewatch some of your old favorites or ask for new recommendations in a particular genre of book, movie or TV show. The library is a great place to delve into a specific topic, but Netflix and Amazon can also offer a never-ending list of recommendations.
16. Get a Part-Time Job
Like it or not, jobs generally do provide a sense of purpose. While you don't need to take on a career or a position that's as stressful as what you did pre-retirement, a senior-friendly part-time job is a great way to get out of the house and earn some extra income.
Think about your passions and how you could potentially make money from them. Perhaps you could be a nanny, a substitute teacher or even a park ranger.
17. Invest in an RV
RVs and motorhomes are popular with retirees as they allow the flexibility of picking up and leaving on a whim. Make a plan to road trip across the country in your vacation home on wheels. You can visit old friends, hit national and state parks and cross some landmarks off your bucket list.
Are You Retirement Ready?
18. Buy a Boat
When you don't have familial obligations and your finances are in order, there's no reason not to splurge on toys. If you've dreamed of owning a sailboat, do it. Have your heart set on fishing every day? Aspire to sail around the world? There's nothing stopping you.
19. Write a Book
Whether you've always wanted to pen a novel or just have a lot of stories to tell, writing a book is one of the best ways to ensure your stories get passed down to future generations. Whether it's a fictional or dramatized version of events or an accurate recount of your life, putting your story in print ensures your legacy lives on.
If the thought of writing a book intimidates you, start by keeping a journal to record important memories.
20. Buy an Investment Property
If you like doing home repairs, buy a house that needs some work. Fixing it up and getting your hands dirty is a great project to occupy your time.
You can flex your creative muscle on the design side while learning new skills like electrical, plumbing and carpentry, and make some extra cash when the project is complete.
More From GOBankingRates

BEFORE YOU GO
See Today's Best
Banking Offers