7 Surprisingly Affordable Places To Retire in Europe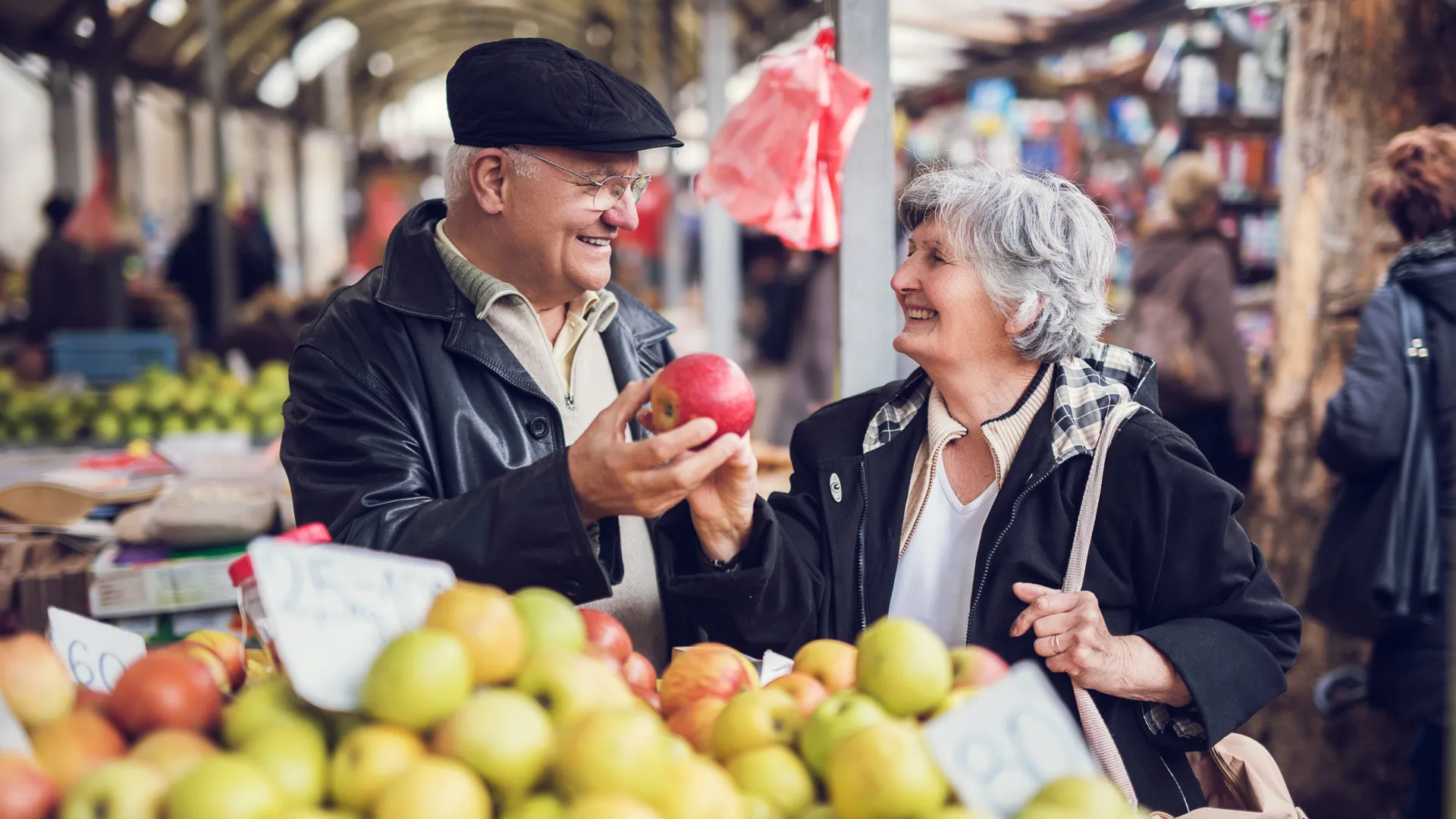 Are you thinking that it might be time to retire, but you're not sure if you want to stay in the same city that you've been living and working in all these years? Perhaps your dream is to live out your golden years in Europe? Of course, European destinations — for vacation, living or retirement — are not known for being cheap.
"Europe is not only a tourist destination; it is also a retirement haven," said André Disselkamp, the Co-Founder of Insurancy. "With its low cost of living, rich culture and history, and friendly inhabitants, Europe provides an unrivaled quality of life."
"Remember that the cost of living will vary based on your lifestyle," Disselkamp cautioned. "But these places are an excellent place to start for anybody thinking about retiring in Europe. Finally, the ideal place to retire is a matter of personal desire and financial condition."
There are lots of safe bets for places to retire in Europe — and some for under $2,000 a month. Plenty of expats are making the move to Europe for some well deserved R&R. GOBankingRates reached out to a few expats and retirement experts to find out some of the most affordable places to retire in Europe. Their answers might surprise you!
Zadar, Croatia
Average monthly living expenses: $1,801
"Zadar enjoys a Mediterranean climate, characterized by hot, dry summers and mild, rainy winters," explained Melissa Aragon, a professional makeup artist and writer at Elemental Spot
"With an average of 2,800 sunshine hours per year, it's one of the sunniest places in Europe. This allows for an outdoor-oriented lifestyle, with many opportunities to enjoy outdoor activities such as sailing, hiking and exploring the archipelago's numerous islands."
"Croatia is famous for its 'Fjaka' lifestyle, a word that roughly translates to 'the joy of doing nothing.' This relaxed way of life is perfect for retirees looking to unwind after their working years," Aragon shared. "Croatians are friendly, welcoming and have a high level of English proficiency, making it easier for expats to integrate. It's a joy to live in a place where people enjoy life, family, food and nature, and where they appreciate the importance of relaxation and recreation."
Are You Retirement Ready?
Lisbon, Portugal
Average monthly living expenses: $2,799
"Lisbon, with its rich history, pleasant climate and friendly residents, provides an excellent European lifestyle at a reasonable price," said Disselkamp. "The city is well-known for its beautiful scenery, historic districts and world-class eateries. As an expat, you'll feel right at home and easily adjust to the slower pace of life."
Kraków, Poland
Average monthly living expenses: $1,626
"Kraków is a historic city in southern Poland known for its well-preserved medieval architecture and vibrant cultural scene," shared Maria Szandrach of Mentalyc.
"It offers a lower cost of living compared to many other European cities, making it an attractive option for retirees. Kraków has a rich history, beautiful parks and a friendly atmosphere. The city also provides easy access to other European destinations."
Valencia, Spain
Average monthly living expenses: $2,102
"Valencia provides the ideal balance of metropolitan life and beach leisure," Disselkamp explained. "This dynamic city has beautiful architecture, rich food and a thriving cultural scene. Expats may enjoy Valencia's sunny weather and laidback lifestyle while taking advantage of the city's low cost of living."
Plovdiv, Bulgaria
Average monthly living expenses: $1,161
"Plovdiv is the second-largest city in Bulgaria and is recognized as one of the oldest cities in Europe that has been continually inhabited," said Radwa Khalil, founder of Healthy Life Trainer. "In comparison to the capital city of Sofia, the cost of living here is significantly lower. "
"Plovdiv's Roman ruins are in excellent condition, and the city's Old Town and arts scene are both vibrant and charming. Retirees can enjoy all three," Khalil described. "The city features a good climate, a variety of housing alternatives that are reasonable and a laid-back way of life. In addition, Plovdiv is situated in close proximity to a number of stunning natural landscapes, such as the Rhodope Mountains, which makes it possible to participate in outdoor activities."
Are You Retirement Ready?
Riga, Latvia
Average monthly living expenses: $1,593
"Riga is the capital of Latvia and a hidden gem in Northern Europe," noted Szandrach. "It boasts a mix of medieval and art nouveau architecture, a rich cultural scene and a thriving expat community. The cost of living in Riga is relatively low compared to other European capitals, making it an affordable choice for retirees. The city offers a blend of history, natural beauty and modern amenities."
Brasov, Romania
Average monthly living expenses: $1,300
"Brasov, nestled in the Carpathian Mountains, provides a fairy-tale setting at a surprisingly low cost," Disselkamp shared. "The historic buildings, cobblestone streets and lush green surroundings of the city create an enthralling setting. Brasov offers expats a tranquil, slow-paced lifestyle with a rich local culture that is simple to enjoy."
More From GOBankingRates
Disclaimer: This article used Nomad List as a source for cost of living for expats data estimates.
Photo Disclaimer: Please note photos are for representational purposes only. As a result, some of the photos might not reflect the locations listed in this article.