9 Things Empty Nesters Should Consider Buying in Retirement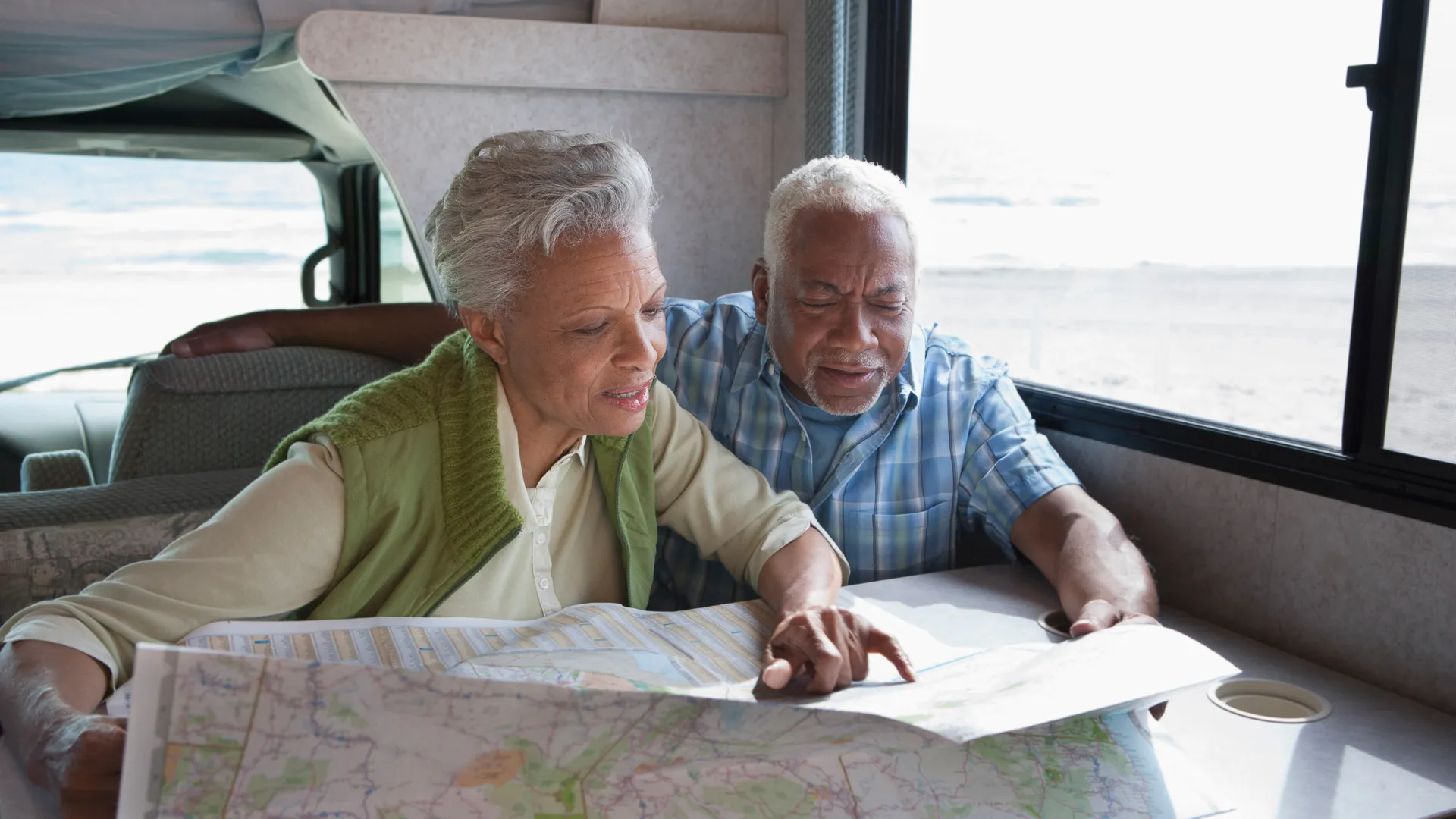 Having your kids move out of the house is a momentous time in every person's life. All kinds of fraught feelings come up: joy, sadness, nostalgia, relief. But there are also other considerations to be had.
"Retirement marks a profound shift not just in time management, but in identity and financial dynamics," said Michael Ryan, financial expert at Michael Ryan Money. "For empty nesters, this transition opens a door to novel experiences and purchases that were perhaps once sidelined by the demands of raising a family or career obligations."
Here are some expert-recommended ways to make the most of this time during retirement.
Reduce the Size of Your Home
A smaller home requires less time and effort for cleaning, maintenance and repairs. This can free up time for empty nesters to pursue their personal interests and to enjoy their newfound freedom.
Not only does it make more financial sense, downsizing also leads to a simpler and more streamlined lifestyle. With less space, there's a natural incentive to declutter and prioritize your belongings, leading to a more organized and stress-free living environment.
Invest In Your Health and Well-Being
As you age, maintaining good health will directly contribute to your overall quality of life. Investing in your health can help you enjoy your newfound freedom as an empty nester to the fullest.
It also allows you to engage in activities you love, to travel and to pursue new interests without the limitations that poor health can impose. You can invest in your well-being by consulting with a personal trainer to create an exercise plan based on your health and fitness level.
Are You Retirement Ready?
Spend on Experiences
Ryan believes thinking ahead should also include whatever will contribute to new experiences. "Like my cousin who's thriving in her retirement, the focus shifts to experiential assets," he explained. "This could mean buying a recreational vehicle for spontaneous road trips or a season pass to cultural events, embracing the freedom that a flexible schedule allows."
Pursue Career Goals
If you held off on possible career paths because you were raising kids or focused on saving for retirement, now is the perfect time to invest in those dreams, say experts. Ryan suggests setting money aside for furthering your education — perhaps online courses or workshops — that align with your passions, and allow you to monetize hobbies or interests in a fulfilling, low-pressure way.
Life Insurance
According to Thomas Franklin, a finance expert and CEO of BitInvestor, life insurance can serve to finish the job you started by providing for your children's education and living expenses until they can support themselves (if they're not already in the position to do so). He says this bridges the gap that loss of Social Security benefits might leave. "It also offers peace of mind, knowing that your children won't be burdened financially in the midst of dealing with the loss of a parent."
Investments
Franklin highly recommends investing in assets that appreciate in value as a way to boost your retirement fund, increase your overall savings or generate additional income. "There are many investment avenues, such as stocks, bonds, real estate, precious metals and even collectibles like fine wine, vintage cars and artwork."
Are You Retirement Ready?
A Second Property
According to experts, if you're saving money with your kids out of the house, it might be time to consider buying a second home. "This is particularly appealing if there's a favorite place you frequently visit. Owning a second home not only fulfills a personal dream but can also be a wise financial move," said Franklin.
He says property values tend to rise over time, making a second property a solid investment for your portfolio. "Plus, if you're not using the second home year-round, you have the opportunity to rent it out through services like Airbnb or Vrbo," he explained. "Renting out your property can be one of the quickest ways to recoup your investment and can provide a steady stream of passive income."
Rob Whaley, finance specialist at Horizon Finance Group, agrees. "First, it's all about being free to explore new places and do your thing at your own pace. You probably didn't have that kind of adventure in mind when you were knee-deep in parenting," he pointed out. "Plus, these places can bring your family closer. Your adult kids and grandkids might love visiting, and it's an awesome way to create lasting memories with them. "
Whaley says buying an RV, for example, is a way to simplify your life. "Downsizing to a cozier second home or embracing the RV lifestyle can make things easier and reduce the hassle of maintaining a big family house."
Estate Planning
Estate planning becomes a more critical consideration at this stage of life, Grunwald advised. He believes you should consider consulting with legal and financial professionals to establish or update wills, trusts and end-of-life plans as a prudent investment.
Travel and Leisure
Retirement offers newfound freedom and time for travel and leisure activities. "Empty nesters might consider allocating some of their budget for experiences they didn't have the opportunity to enjoy earlier in life," said Grunwald. This can include things like travel or pursuing a second home in a desirable location.
Filling the empty nest with travel and leisure can give you a sense of fulfillment and happiness. It can be a time to focus on personal goals, aspirations and dreams that may have been put on hold during your child-rearing years.
"In essence, retirement for empty nesters is about redefining their space, time and finances to align with a life that's not just comfortable but invigorating," Ryan emphasized. "It's about making purchases that reflect not only their needs but their dreams for the years ahead."
More From GOBankingRates

BEFORE YOU GO
See Today's Best
Banking Offers