10 Tiny Homes for Retirees

7 min Read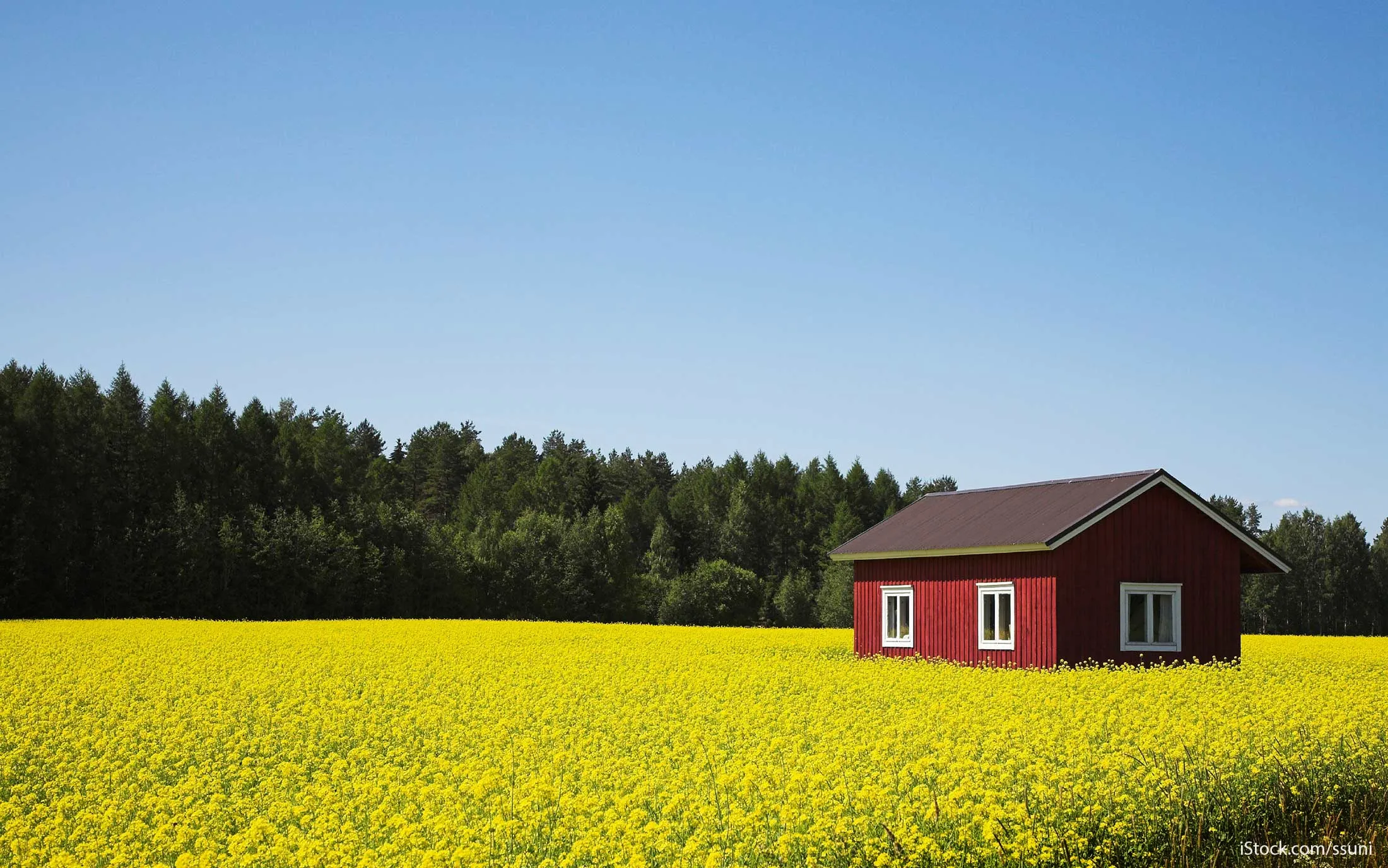 Tiny homes are all the rage, from TV shows to new tiny home communities sprouting about the country. These micro-homes — generally 400 square feet or less, and can be either on wheels or a foundation — are also gaining popularity with retirees.
"A tiny house is very easy to clean and maintain, creating more time to enjoy retirement and less on household chores," said Steven Harrell, owner and founder of Tiny House Listings.
Another major lure is price. "By downsizing to a tiny home, the potential savings from real estate profits, lower utility bills and tax liabilities can mean a smoother financial transition to the golden years," said Todd Nelson, business development officer at LightStream, an online lending division of SunTrust Bank. According to Zillow, the median sale price of a home in the U.S. is $208,226. But, you can get a tiny home for much less — in some cases, for as little as $25,000.
From affordability to low maintenance, tiny homes are a new part of senior living. Here are 10 tiny homes for retirees who are looking to downsize.
1. New Hampshire Tiny Home
Price: $24,999
Size: 310 square feet
Location: Antrim and Alton, N.H.
If you're just starting your tiny house search, this micro-cabin home might catch your eye, with its earthy vibe and top-to-bottom wood interior and exterior. The one-bedroom, one-bath tiny home is perfect for retirees looking for low maintenance at an affordable price point.
"A tiny house has minimal recurring expenses, which will reduce the amount of money a retiree will need to draw from their retirement," said Harrell.
The National Institute on Retirement Security found that 62 percent of people age 55 to 64 have saved less than one year of their income, far less than what's needed to preserve their standard of living in retirement. So the reduced costs of a tiny home can be especially helpful.
New Hampshire ranks at the top of the list for best places to retire rich, according to a recent GOBankingRates study. There's no sales tax, no Social Security income tax, no estate tax and no inheritance tax. The cost of living is higher than average, but a tiny house in retirement might change that.
2. Idaho Tiny Home
Price: $15,500
Size: 160 square feet
Location: Hailey, Idaho
This charming, rustic tiny home is unfinished so you can add your personal flair. Or, you can use it as a studio or wood workshop for your retirement years. This one-bedroom, one-bath micro-home on a trailer can also be taken anywhere.
You might just want to stay in Idaho, however, thanks to its extremely low cost of living. This state has some of the best perks in the country for retirees. Retire here and you'll have higher-than-average deposit rates to grow savings. Residents also pay no Social Security, estate or inheritance taxes, and they have low sales and property taxes.
3. Wisconsin Tiny Home
Price: $25,000
Size: 300 square feet
Location: Lomira, Wis.
"For folks considering retiring, but feel the numbers are right, a tiny house could be the difference between living comfortably and on the financial edge," according to Hartwell.
Great homes can come in small packages. This home has two bedrooms, including a master bedroom just big enough to fit a queen-size bed. If you like openness, this tiny home has it, with vaulted ceilings in the main living area. Pine adorns the walls, giving the home an earthy feel. The house is not quite complete, which means you can put the finishing touches that matter most to you.
Perhaps in your golden years, you want to move around. This tiny home is on wheels, so you can park it where you want. Wisconsin would be a great place to consider living, however, as it has some of the best health care in the country. Not to mention, there's no Social Security, estate or inheritance taxes. The sales tax rate is also one of the lowest.
4. Wyoming Tiny Home
Price: $27,000
Size: 220 square feet
Location: Dubois, Wyo.
If you're not ready for a one-level home, check out this beauty — a two-story modular post and beam tiny house. Although not quite complete, this one-bedroom, one-bath home can come with a porch and deck for you to enjoy at your leisure. You can customize it to your retirement liking.
Speaking of retirement, Wyoming is a great state for retirees. There's no Social Security, estate or inheritance taxes, and it has low property and sales taxes. This tiny home is also quite a bargain in comparison to traditional housing in the state.
5. Alaska Tiny Home
Price: $100,000
Size: 192 square feet
Location: Tenakee Springs, Alaska
This adorable Alaska cabin is located in the center of town, near historic sites like the Tenakee Springs bathhouse. This loft-bedroom cabin has a great ocean view, and could be a good spot for your retirement and sightseeing needs. You can visit the hot springs or go hunting.
Alaska is also the best state when it comes to taxes and retirees, according to the GOBankingRates study. There's no Social Security, estate or inheritance taxes, and it has the lowest average sales tax rate of any state. Homes, however, are higher than average, so buying a tiny house in Alaska could be your best bet.
6. South Dakota Tiny Home
Price: $19,500 and $10,500
Size: 200 square feet
Location: Spearfish, S.D.
Here are two options for a retiree: this South Dakota tiny home with a modern twist that's move-in ready, or the same home unfinished inside for you to shape into your personal retirement haven.
Although the owner is willing to deliver the tiny home, South Dakota actually makes for a very fine retirement spot. For one, tax rates are low. And with higher-than-average cost of living, moving into a tiny house could really be a money saver.
7. Michigan Tiny Home
Price: $55,000
Size: 400 square feet
Location: Traverse City, Mich.
If you're looking for a vacation-style retirement home that is more customary in style, meet this 400-square-foot park model that's fully furnished with one bedroom, one full bath, plus an additional 200-square-foot loft. Maybe the loft can be used for extra storage, an art studio or a place for grandkids to play.
Another great thing about this tiny house: location. Michigan is the cheapest state to live for retirees, according to the GOBankingRates study. In addition to lower living and housing expenses, insurance premiums are also pretty affordable, averaging $204.
8. Utah Tiny Home
Price: $55,000
Size: 320 square feet
Location: Pleasant Grove, Utah
If you want low-maintenance living, you won't have much upkeep with this modern one-bedroom, one-bath tiny home. There's marble in the kitchen and bath, as well as laminate flooring. Modern siding on the exterior also helps to make it truly a home on wheels.
If Utah isn't already a retirement sweet spot for you, then perhaps this will help: Retirees in Utah have lower-than-average property taxes, and no estate or inheritance taxes. Buying a tiny house is ideal, as traditional housing in Utah can be quite expensive.
9. Arkansas Tiny Home
Price: $13,500
Size: 176 square feet
Location: Mountain View, Ark.
For those who prefer the woods, behold this micro-tiny home with a nature vibe. This house, however, is well equipped — with full insulation, wiring and plumbing — and offers two bed lofts. There's also a two-burner cook top, so you won't need to build a fire to cook.
Arkansas can also be a good choice for retirement. It's actually quite ideal, with fairly low living expenses and tax rates.
10. Florida Tiny Home
Price: $78,900
Size: 500 square feet
Location: Tampa, Fla.
If calling warm, sunny Florida in retirement sounds good to you, consider this sea-blue cottage house. It's just one of the amazing floor plans available to be built by Home Care Suites. It's fully customizable and built specifically with seniors in mind.
Florida can be a great option for retirees. Not only because of the beaches and endless sunsets, but also because there is no income, estate and inheritance tax.
Related: 10 Best and Worst Things to Do When Looking for a Place to Retire
About the Author