10 Tiny Homes You Can Actually Afford

5 min Read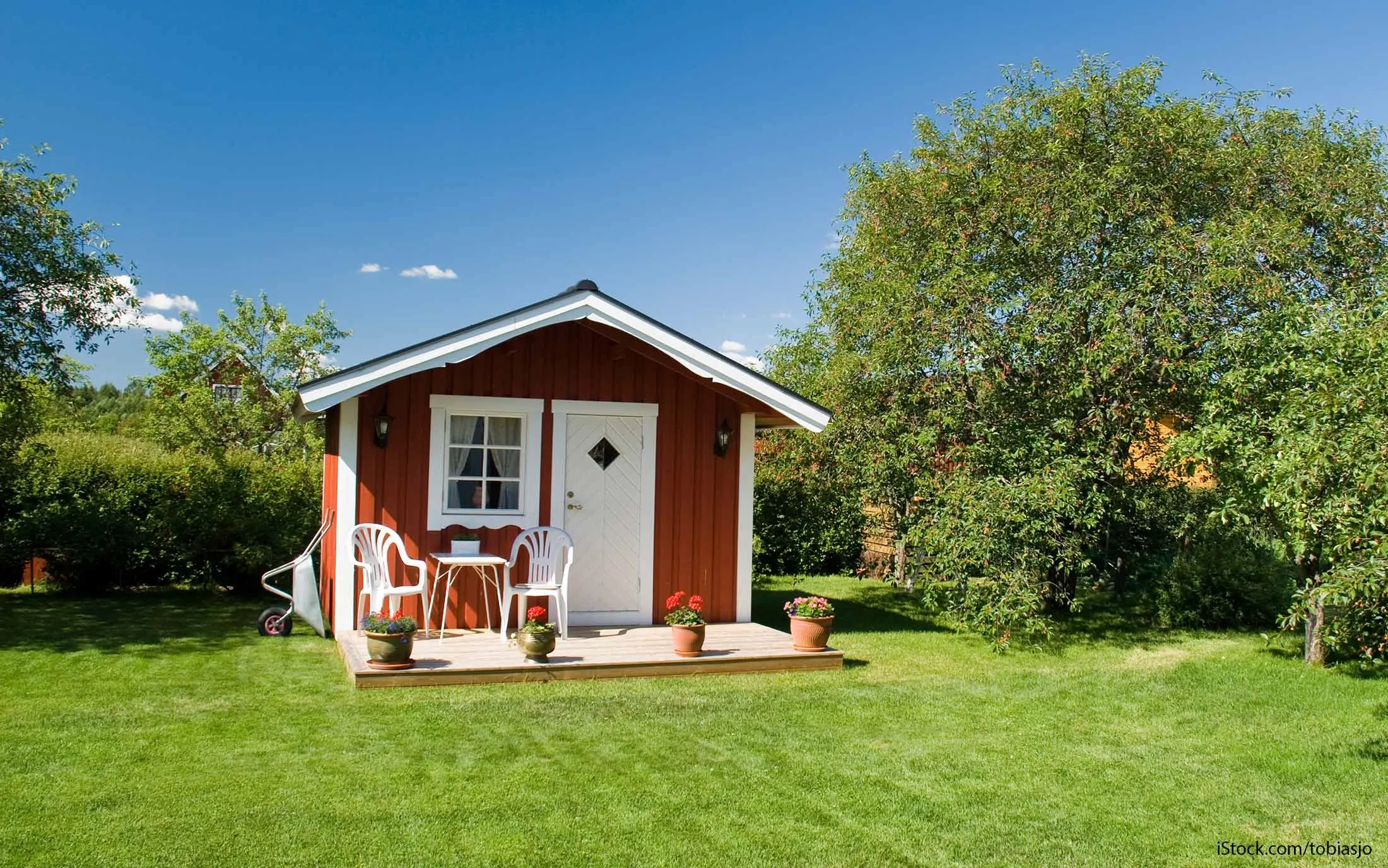 Tiny homes aren't for everyone. It takes a certain type of person to want live in just 100 to 400 square feet. But, it's the small size that's part of the appeal of tiny homes and one of the reasons they're growing in popularity.
Those who embrace the tiny living philosophy like the idea of having less space to maintain. If you want to lower your housing costs, the relatively small price tag also is appealing. The average cost to build a tiny home is only $23,000, according to TheTinyLife.com, an online resource for tiny living. On the other hand, the median home sale price is $208,226, according to Zillow.
Granted, the price tag on tiny homes can top $100,000 when they include luxury amenities such as granite countertops and radiant heat floors. But, more often, the people who opt for this lifestyle do so because they don't want a big mortgage. That's why these homes can be ideal if you want to downsize in retirement.
But, you might be surprised how much home you can get for an affordable price. "Generally-speaking, a $25,000 tiny home should have all of the amenities you'd find in a regular-sized home," said Steven Harrell, owner of TinyHouseListings.com. "This includes good quality, but entry-level finishings and appliances."
Tiny house prices can vary greatly depending on the materials used, where they were built and where they are being sold, he said. But to give you an idea of what an affordable tiny home looks like, here are 10 that cost $30,000 or less.
1. Not-So-Tiny Tiny House: $30,000
If you're thinking about moving to Colorado, one of the best states to buy a home this spring, consider this tiny house.
A mix of metal siding and Shou Sugi Ban wood on the exterior and shiplap pine and weathered food on the interior give this 240-square-foot tiny home in Franktown, Colo., a rustic look. It has lots of windows, LED lighting, a bedroom, kitchen and shower — but no toilet (just an area and plumbing where one can be installed).
2. Free Range Tiny Home: $25,000
Plenty of nice touches give this 218-square-foot tiny house in Myrtle Beach, S.C., lots of appeal. Cedar siding and a red metal roof give the house, which was built by the owner, an appearance of a cabin. And features such as bamboo floors, recessed LED lighting and a bathroom with a rustic barn door make the interior of this house stand out from others in this price range.
3. Eagle Microhome: $24,250
This 350-square-foot, two-story tiny home is built with composite steel and features a 50-square-foot deck. It has a bathroom with a toilet and shower, a kitchen with a sink and a bedroom with a queen-size bed. The house is a display model that's being sold as is in Aldergrove, British Columbia, and the buyer would have to transport it.
4. Wooden Yurt: $20,000
This 320-square-foot round tiny house is on a lot in New Mexico and ideal for someone who is looking for rustic accommodations. It has a loft bedroom but no bathroom.
5. Cedar Ridge: $19,500 and $10,500
Cedar siding and corrugated metal give this 200-square-foot tiny home in Spearfish, S.D., a unique look. The finished home, which is listed at $19,500 and can be delivered, includes a bedroom, bathroom and kitchen with a sink, two-burner stove top and abundant cabinet space (for a tiny home). There's also an unfinished home with electrical and plumbing installed listed at $10,500.
6. Tiny Round Cabin: $17,000
Built in Santa Cruz, Calif., this 256-square-foot tiny cabin can be customized and shipped. It has a kitchen area and bathroom, and is advertised as a great space for a studio, guesthouse or rental unit. But, the basic kit does not include a foundation, finished roofing, doors, windows or decking.
7. Quaint Tiny House on Wheels: $15,000
Although it's only 112 square feet, this tiny house with cedar siding and a propane heater has a loft bedroom that can fit a queen bed and another loft for storage. It also has a bathroom with a shower and composting bucket-style toilet. It can go anywhere because it comes with a trailer.
8. Artist Bungalow: $15,900
Gratitude Builders in Charlotte, N.C., built this 150-square-foot tiny house to resemble a classic barn — a barn on a trailer, that is. It's designed to operate on or off grid, has a propane heater, a sleeping loft and a kitchen with a sink, mini fridge, four-burner stove and oven. However, the shower is attached to the side of the home outside.
9. Teeny Tiny House: $12,000
With just 84 square feet, this truly is a teeny tiny house. But, it comes complete with a bathroom that includes a toilet and shower, a kitchen with a stove top and sink, and a fold-down bed that converts into a table. Made by Upper Valley Tiny Homes in Pleasant Grove, Utah, this house is small enough to be pulled by an SUV and needs a down payment of just $6,000.
10. SunTime Yurts: Starting at $3,950
Tiny homes aren't typical homes, and this yurt is far from ordinary. Imported from Mongolia by SunTime Yurts in Leavenworth, Wash., these structures, which range in size from 122 to 357 square feet, are more tent than house. They're basically an open area with no bathroom or kitchen. But, these yurts can be outfitted with wood stoves.
Keep Reading: What a Million-Dollar Home Looks Like in the U.S.
About the Author