Want To Retire Abroad? Top Cheap and Popular Places To Consider in Asia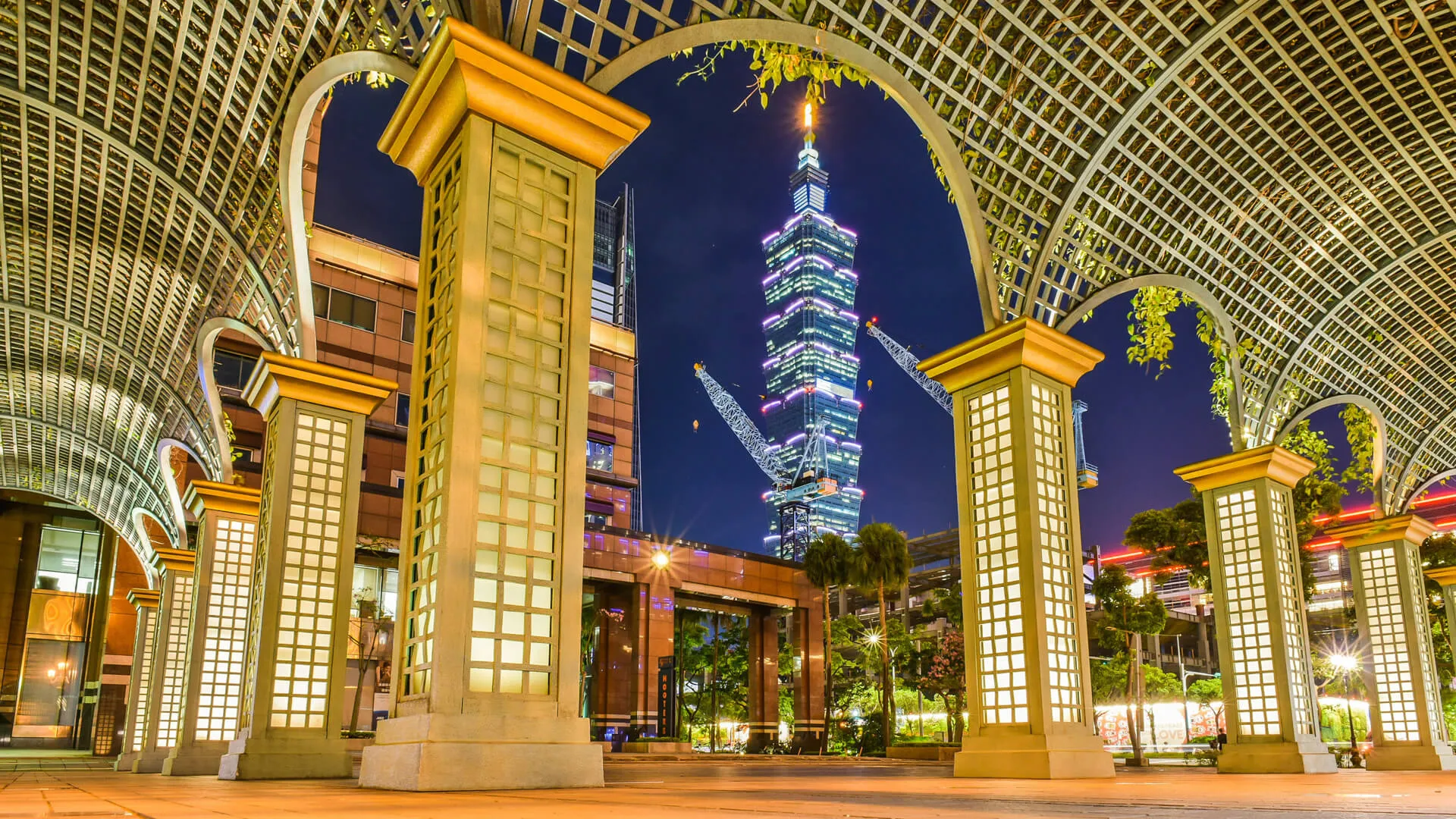 If retirement is on your horizon or already a reality, considering the opportunities and affordability of retiring abroad might be a worthwhile venture. Asia, known for its lush greenery, stunning water features, modern healthcare offerings and vibrant city life, offers several idyllic cities that are both affordable and appealing to expatriate retirees. 
Here, we take a look at five of the most picturesque and desirable cities for expatriates in Asia, exploring the cost of living, unique features and reasons why these cities make exceptional retirement destinations. 
Chiang Mai, Thailand
Monthly Average Cost of Living for Expats: $661
Nestled in the mountainous region of northern Thailand, Chiang Mai is rapidly gaining popularity as an affordable and fulfilling retirement destination. 
"Chiang Mai offers a low cost of living, excellent healthcare facilities and comfortable weather throughout the year," said Thirumal Motati, founder of Visa Traveler. "You can get high quality of life at a fraction of the cost compared to the U.S."
Chiang Mai's excellent healthcare facilities and services are another compelling factor for retirees. The city is home to top-tier hospitals and medical centers that provide comprehensive care at a fraction of the cost compared to many Western countries. The accessibility to quality healthcare ensures peace of mind for retirees as they enjoy their golden years. 
"The city is known for its rich cultural heritage, stunning temples and bustling markets," Motati said. "Additionally, Chiang Mai has a large ex-pat community, making connecting with like-minded individuals and seeking a support network easy."
Are You Retirement Ready?
Da Nang, Vietnam
Monthly Average Cost of Living for Expats: $867
Situated along the coast of central Vietnam, Da Nang offers a laid-back lifestyle, superior quality of life and affordable living options.
"In my opinion, Da Nang is a rising star among retirement destinations in Asia," Motati said. "Da Nang offers pristine beaches, scenic mountains, a warm climate and modern amenities. With its affordable housing options, excellent healthcare facilities and growing ex-pat community, Da Nang is a no-brainer."
Alongside its clean beaches, vibrant food scene and favorable climate, the city offers a welcoming environment for retirees looking for affordable living. With a thriving ex-pat community of retirees from various countries, retirees can enjoy a strong support network and events and activities tailored to retirees. The city's cultural sense is also vibrant with art exhibitions, music festivals and local performances offering retirees a chance to engage with the local community and embrace Vietnamese culture. 
Cebu, Philippines
Monthly Average Cost of Living for Expats: $840
Cebu, located in the central part of the Philippines, offers retirees a combination of breathtaking natural attractions, an agreeable climate, affordable living and warm hospitality.
"Cebu City has been ranked as one of the top retirement cities in Asia due to its low cost of living, high quality of life and friendly people," said Mac Steer, owner and director at Simify, a travel website that offers affordable prepared travel SIM cards. "The city also has great weather year-round, making it an ideal place for retirees who want to enjoy warm weather without dealing with extreme heat or humidity. 
Cebu's welcoming and friendly community adds to the charm of retiring in this city. Retirees will find the locals accommodating and eager to share their culture and traditions. They can also rest assured they will never have a dull moment in their retirement years due to the attractions Cebu has to offer including historical sites, lively markets and vibrant festivals.
"The city has plenty of activities for retirees, including beautiful beaches and world-class golf courses," Steer said. "In addition, there are plenty of shopping opportunities and restaurants that serve delicious Filipino food."
Retirees can indulge in activities like snorkeling, diving and island hopping, immersing themselves in the beauty of the Philippine archipelago. 
Are You Retirement Ready?
Taipei, Taiwan
Monthly Average Cost of Living for Expats: $1,268
Situated on the Taipei Basin and surrounded by mountains and rivers, Taipei is a picturesque landscape filled with modern skyscrapers and vibrant neighborhoods. One of the standout features of Taipei is its affordability, making it an attractive choice for retirees on a fixed income. 
"Living in Taipei won't break the bank," said Nick Kembel, travel blogger at FunWorldFacts.com and resident of Taiwan for over 10 years. "It's a lot cheaper than loads of Western cities but still gives you a killer lifestyle. Your bucks go further here – everything from your rent to groceries and getting about town is way more affordable, but you're not missing out on quality."
In addition to affordability, Taipei is known as one of the safest cities worldwide and perfect for retirees looking for a secure spot to live their golden years. With famously friendly Taipei folks who are welcoming to outsiders, transitioning into life in Thailand can be seamless for retirees.  
"Taipei is also this super unique mix of old and new," Kembel said. "There are ancient temples rubbing shoulders with mega skyscrapers, so you get this cool cultural combo. You can be part of traditional festivities and visit historical places while still having all the mod cons at your fingertips."
The city is also a great place for foodies.
"Taipei's night markets and street food are legendary," Kembel said. "You'll get your hands on a heap of affordable local and international grub. Plus, places like Shilin and Raohe night markets are buzzing with life, food stalls and bargain shops – it's never dull!"
Kyoto, Japan
Monthly Average Cost of Living for Expats: $1,565
Kyoto offers retirees a tranquil and traditional atmosphere, making it an ideal choice for those seeking a peaceful and slower-paced retirement. 
"While Japan can be pricier than some Asian countries, Kyoto is more affordable and offers an incomparable cultural experience," said Warren Morelli, author of the travel blog The Nomad Hive. "This ancient city, renowned for its temples and gardens, provides a serene and secure environment for retirees."
The city's well-maintained urban environment, efficient public transportation system and emphasis on cleanliness contribute to a comfortable and convenient retirement experience. Retirees can easily navigate the city and explore its famous temples, gardens and historical sites. 
Kyoto's accessible and high-quality healthcare system provides retirees with peace of mind. The city places a strong emphasis on preventative care, ensuring that retirees have access to comprehensive medical services to support their health and well-being.
In addition to cultural offerings, Kyoto offers a welcoming community and a range of recreational activities. Retirees can join social clubs, participate in traditional arts and crafts and enjoy the city's natural beauty through hikes and walks in its picturesque surroundings. 
More From GOBankingRates
Disclaimer: The monthly cost of living for ex-pats in each city was compiled from Nomad List. 

BEFORE YOU GO
See Today's Best
Banking Offers