4 Reasons Florida Is No Longer the No. 1 State for Retirees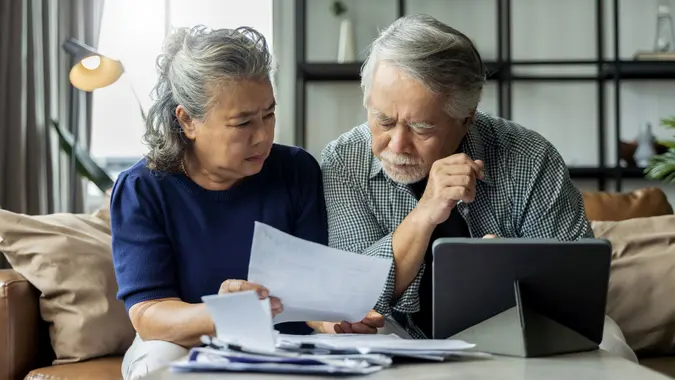 whyframestudio / Getty Images/iStockphoto
For many retirees, the dream is Florida. With its beautiful weather, incredible beaches and vibrant communities, the Sunshine State has often been viewed as the mecca for where to move when you retire. That is, until now.
A single-family house in Florida has seen the median price skyrocket in the last five years, going up 60% — or in dollars, $150,000. This rise in housing costs isn't the only reason retirees are seeking shelter in other states. Here are the top four reasons Florida is no longer the No. 1 state for retirees to call their forever home.
Increased Cost of Insurance
If you want a spot by the Florida beach, you're going to have to pay top dollar for it. Only problem now is that you have to shell out higher prices and costs just to make sure you are covered by your insurance.
"In addition to inflation, housing prices and increasing costs of living in Florida, retirees are also leaving for other reasons," says Dutch Mendenhall, Founder of RAD Diversified REIT. "Higher auto and home insurance along with a 7% sales tax on already high-inflation goods can put a strain on retirement income."
According to Insurance.com, the "average home insurance rate nationwide is $2,777 a year, or $231 a month." In Florida, however, it's pricier. The average $400,000 Florida home costs at least $3,005 to cover each year, or about $250 per month.
Are You Retirement Ready?
Price of Healthcare
As you get older, you'll likely start participating in Medicare to help cover your medical bills, prescriptions and doctors visits. None of these are cheap in The United States, but in Florida, it costs those on a fixed income a lot more money.
"Medical care can be more expensive for deductibles and copays outside of what Medicare covers," Mendenhall points out. "For some, the gulf coast along Alabama and Mississippi [is] becoming attractive to retirees over Florida because of the overall lower cost for the items mentioned above."
Waiting For a Spot
Not everyone has plans to buy a retirement home and live independently. Some retirees, due to their health, mobility or community mindset, opt for senior living options instead. The problem is that now Florida is so popular that many retirement communities have long waiting lists.
"This current generation of retirees possess 68% of the nation's wealth, so they have money to burn," notes Desiree Avila, a real estate agent in south Florida.
"I do see lots of retirement communities popping up in places like Daytona (Margaritaville, a 55-plus community). There is also one in Destin. When I visited the Daytona Margaritaville their waiting list had 600-plus people on it," Avila says.
These long waiting lists have spread across the state, not limiting themselves only to areas like Miami or Orlando.
"Pulte Homes is building several 55-plus communities all over Florida, and the trend does not appear to be abating," reports Avila. "The Villages in central Florida, a ridiculously large retirement community (about 80 square miles all together — yes, 80!), continues to grow more and more."
Are You Retirement Ready?
Everything Is More Expensive
The erratic stock exchange rollercoaster. The never-ending inflation crisis that continues to tick upward. Everything is more expensive when you live by the scenic Florida coastline, but now, it's even more expensive due to global markets, trends and politics.
"Rising inflation rates have led to increased costs of living, making the state less attractive for retirees on fixed incomes," says Amber Dixon, the CEO of Elderly Assist Inc. "This, coupled with housing price increases, can lead to financial instability for the elderly looking to retire in Florida."
"Lower-cost states like North Carolina, Georgia and Tennessee are emerging as popular alternatives for retirees seeking affordable housing and a lower cost of living," Dixon says, noting that increased congestion and overpopulation have made Florida's cost of living not worth it for a significant number of retirees.
"As more people flock to Florida, the population has ballooned, leading to increased traffic, noise and pollution," says Dixon. "These factors can negatively impact the quality of life for retirees seeking a peaceful retirement experience."
More From GOBankingRates