New Bill Would Protect Victims of Social Security Theft — What It Covers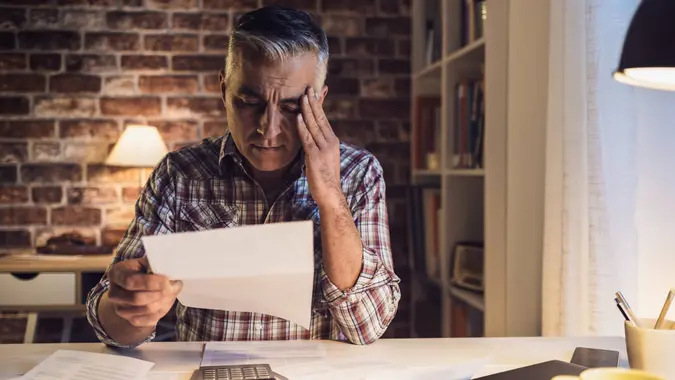 demaerre / Getty Images/iStockphoto
Amid complaints of inefficient bureaucracy in the Social Security Administration, a recent House bill promises to establish a single point of contact at the SSA for victims of identity theft and provide peace of mind to millions of Americans.
Introduced in the House by U.S. Rep. Drew Ferguson (R-Ga.) on June 1, the Improving Social Security's Service to Victims of Identity Theft Act aims to improve federal response to Americans who have had their Social Security number compromised or misused. Ferguson chairs the House Ways and Means Committee's Social Security subcommittee.
"The American people deserve a quick response from government agencies when they are the victims of identity theft — but unfortunately that's not the case," Ferguson said in a press release. "The last thing someone needs when they're trying to resolve an identity theft issue is bureaucracy getting in the way."
The proposed Act would "establish and implement procedures to ensure that any individual whose social security [sic] account number has been misused … has a single point of contact at the Social Security Administration throughout the resolution of the individual's case. The single point of contact shall track the individual's case to completion and coordinate with other units to resolve issues as quickly as possible."
Are You Retirement Ready?
The legislation has received enthusiastic support from AARP, America's largest nonprofit, nonpartisan advocate for people over 50. In a Sept. 7 letter to Senate lawmakers in support of the bill, Bill Sweeney, AARP senior vice president of government affairs, said, "Streamlining and improving the assistance that the Social Security Administration provides to victims of these crimes will be welcomed by those who are caught in an often-overwhelming situation."  
It's hoped that the passing of this bipartisan bill into law will reduce the excessive red tape that goes with resolving issues related to lost or stolen SSNs and the financial and emotional costs to American families.  
According to "The Butterfly Effect," a 2022 identity fraud study by Javelin Strategy & Research, co-sponsored by AARP, overall dollar losses from identity theft were down $9 billion from 2021. However, identity theft remains a major problem for consumers. The study claims that identity fraud cost 40 million Americans a total of $43 billion in 2022.
The Improving Social Security's Service to Victims of Identity Theft Act, H.R. 3784, was passed by the House Ways and Means Committee on June 7. The bill is co-sponsored by Reps. Nicole Malliotakis (R-N.Y.) and John Larson (D-Conn.).
More From GOBankingRates