Three-Quarters of Americans Fear Social Security Insufficient — 2 More Economic Concerns Most Impactful to Financial Planning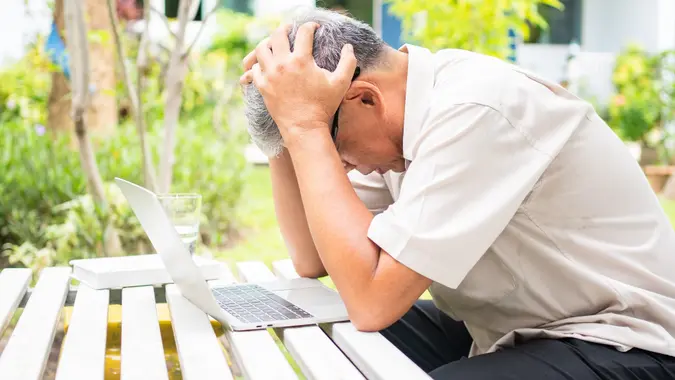 Prot Tachapanit / iStock.com
When it comes to planning and saving for retirement, inflation, soaring rates and the resumption of student loan payments have all taken a toll on Americans' wallets. And adding to this picture, concerns around Social Security benefits are also enormous.
Indeed, a new Allianz Life study found that an astonishing 72% of Americans say they can't count on the benefits when planning retirement income, while 79% say they worry about the future of Medicare and Social Security.
"Social Security has been a backbone of American retirement strategies since the program was created," said Kelly LaVigne, VP of consumer insights, Allianz Life. "When Social Security benefits, especially potential cuts to those benefits, become part of the political conversation, that worries people."
In turn, LaVigne explained that a strong retirement strategy will make sure that you have enough guaranteed lifetime income to cover your essential expenses.
"Social Security is a large part of that equation for many Americans. Which is why conversations about it need to be held early and often in the planning process. The gap leftover then needs to be covered by other funding," he added.
Market crash
Another concern for Americans, is a potential market crash, with 53% of them worrying one is looming, the study found.  
On the other hand, fewer Americans now worry that a major recession is coming than they did last year, with 55% worrying that a major one is right around the corner in the third quarter, compared to 64% of Americans feeling that way in the second quarter.
Are You Retirement Ready?
In addition, concerns about inflation are also lower than they have been in a year with 70% expecting that inflation will get worse in the next year- down from 77% last quarter.
According to LaVigne, this is due to inflation starting to cool down, in comparison to the rapid cost increases we were seeing last year.
Yet, he added that "It's all relative."
"Once you have seen double-digit inflation, anything less doesn't feel the same. It is still a high number however," he said. "Many of the increases that were blamed on supply chain issues have remained even after those issues were mostly resolved. Prices of goods -like gasoline- have remained high. The volatility in the market is still scary for many."
As a result, many Americans -54%- are holding more money in cash, which, as LaVigne noted, is something people do when they are worried about a market downturn, to avoid losses.
"There are a few ways this can cause problems down the road. If you are pulling money out of the market to then keep it in cash, you are locking in any losses you may have incurred," he said. "You want to continue your investing strategy outlined in your financial plan."
He added that if you try to time the market, you will likely miss out on the few days when the market makes the biggest rebound moves, and, if you're holding money in cash, those dollars are losing value.
Are You Retirement Ready?
Higher taxes
Finally, for Americans, there is another area of concern when it comes to retirement planning: higher taxes. Indeed, seven in 10 Americans (72%) worry that higher taxes in the future will impact their retirement income from tax-deferred accounts such as a 401(k) or IRA, the study noted.
Generational differences
Another key finding of the study is that Millennials are most concerned about an economic downturn affecting their personal finances than Gen Xers or Boomers. In turn, 57% of Millennials say they are keeping more money that they should in cash because they're worried about a recession, compared to 52% of Gen Xers and 46% of boomers.
LaVigne explained that Millennials have felt financially precarious for much of their adult lives, as many of them were entering the workforce during the Great Recession following the 2008 financial crisis.
"They have watched their grandparents, who mainly had pensions and Social Security, experience a relatively stable retirement," he said. "Their parents, on the other hand, are the first generation to be more dependent on their own savings. The tech bubble, the 2008 recession, and now the inflation and volatility after the pandemic has really exposed them to major changes."
More From GOBankingRates
Are You Retirement Ready?