Bank5 Connect Review: Great Rates, Outstanding Service
GOBankingRates Score
Quick Take: Bank5 Connect is an online-only bank that offers checking accounts, savings accounts and certificates of deposit. Interest rates are competitive, and customer service is a top priority. Bank5 Connect is a division of BankFive, a brick-and-mortar bank with locations in Massachusetts and Rhode Island.
Checking Accounts
Savings Accounts
Mobile App
Banking Experience
How did we calculate this?
Pros
Interest on checking with a $100 balance
Good interest rates on savings and CDs
Fee-free ATMs nationwide
Top-notch customer service
Cons
No brick-and-mortar branches
Minimum balance to earn interest on savings
Deposit products only
Bank5 Connect Overview
Bank5 Connect is an online-only bank that offers checking accounts, savings accounts and CDs. Since it does not have the overhead of brick-and-mortar locations, interest rates are higher than you might find elsewhere. It's a small bank, relatively speaking, with just $1.6 billion in assets. Customer service is a high priority, and you can call and get a real person seven days a week.
GOBankingRates has ranked Bank5 Connect among the Best Online Banks of 2023.
Key Features
Bank5 Connect offers only checking, savings and CD accounts, but those accounts have some outstanding features. Here are some of the top perks of these accounts.
High-Interest Checking Account
The Bank5 Connect High-Interest Checking account pays APY with a minimum balance of $100. There are no maintenance fees, and it offers free access to SUM network ATMs — and up to $15 reimbursed per month for using other ATMs — free e-statements and free transfers to other banks.
You also get your first order of checks free, and you can order more checks through online banking. You can send money to friends and family with the Pay People feature. And you can earn cash back on debit card transactions at participating merchants — but not on every debit transaction. You have to activate the offers that you want.
Savings Accounts and CDs
The Bank5 Connect High-Interest Savings account pays APY. You can open an account with as little as $10, but you need to have a balance of at least $100 to earn interest. There are no monthly maintenance fees, and you can link your savings account to your Bank5 Connect checking account to avoid overdraft fees.
Certificates of Deposit offered by Bank5 Connect offer guaranteed interest for a specified period of time. CDs at Bank5 Connect have a minimum opening balance requirement of $500 and pay varying rates of interest based on the term. Unlike most banks, Bank5 Connect offers highest interest rate on the lowest CD term, at APY for a 6-month term. The lowest APY offered is for the longest term of three years.
The 24-month Investment CD lets you add funds to your CD account at any time during the term of two years.
Mobile App
If a bank doesn't have any brick-and-mortar branches, it should have a really good mobile app, and Bank5 Connect does. Its app has a rating of 5 stars out of 5 on the App Store, and 4.2 stars out of 5 on Google Play. Customers rave about the ease of use and full functionality of the app.
You can do all your banking from the mobile app: check your balances, move money from one account to another — even to different banks — and find the nearest ATM.
Banking Experience
The banking experience at Bank5 Connect is very good, and customer service is a clear priority. The mobile app and online banking make it easy to do everything you need to do, and real live customer service agents are available daily if you have questions. You get free ATM access through the nationwide SUM network, and you can get reimbursed up to $15 per statement period for using another ATM.
The sole drawback is that Bank5 Connect offers only deposit products, so you'll need another bank for loans, credit cards and other banking services.
GOBankingRates has ranked Bank5 Connect among the Best Online Banks of 2023, and the banking experience is a big part of that.
Comparable Online Bank Options
Choosing a new bank is an important decision, so you'll want to shop around. Here are some other online-only banks to consider.
Salem Five Direct
Salem Five Direct is another Massachusetts-based online-only bank and is the online division of Salem Five. It also offers deposit products — checking, savings and CD accounts — only. Salem Five Direct pays lower interest on checking accounts at APY but higher interest on savings at APY.
Discover Bank
Discover Bank is an online bank that is a division of Discover Card, so it also offers credit cards and loans. The Discover Bank checking account pays you 1% cash back on up to $3,000 in debit card purchases each month, and the savings account pays APY.
Final Take
Bank5 Connect is a good choice if you're looking for an online bank that pays high interest, even on relatively small deposits. Even if you're not 100% behind the idea of an online-only bank, the highly-rated customer service should help. And fee-free ATMs nationwide are another top feature.
FAQ
Here are the answers to some common questions about Bank5 Connect.
Is Bank5 Connect legitimate?

Yes, Bank5 Connect is a division of BankFive, a brick-and-mortar bank based in Massachusetts, and is FDIC-insured. Deposits are insured to a maximum of $250,000 per depositor. For deposits above that amount, Depositors Insurance Fund (DIF) insurance kicks in to protect any amount.

Is BankFive a good bank?

BankFive is the brick-and-mortar bank of which Bank5 Connect is a division. BankFive is well-reviewed by customers, with a 4.6 rating out of 5.0 on Trustpilot. The products and rates offered by Bank5 Connect are not necessarily the same as those that are offered by BankFive.

Does Bank5 Connect use Zelle?

No, Bank5 Connect does not use Zelle. You can use the Pay People feature in online banking or in the mobile app. The Bank5 Connect debit card can be used with Apple Pay but not with Google Pay.

Is Bank5 Connect FDIC-insured?

Yes. Bank5 Connect offers FDIC insurance on deposits up to $250,000 per depositor and DIF coverage on balances above that amount. No depositor has ever lost money in a DIF-member bank in the past 80 years, according to the Bank5 Connect website.
Rates are subject to change; unless otherwise noted, rates are updated periodically. All other information on accounts is accurate as of Jan. 5, 2023.
Editorial Note: This content is not provided by any entity covered in this article. Any opinions, analyses, reviews, ratings or recommendations expressed in this article are those of the author alone and have not been reviewed, approved or otherwise endorsed by any entity named in this article.
To determine rankings for the Best Online Banks, GOBankingRates looked at the following factors across exclusively online banks: (1) total assets as sourced from the FDIC; (2) monthly checking fee ratio (percentage based on the minimum to avoid the fee compared to the monthly fee itself); (3) savings APY; (4) 1-year CD APY; (5) customer service options and mobile products offered (24/7 customer service, live chat with a human, mobile app and remote check deposit); (6) Bauer rating (out of 5 stars); (7) products/services offered (auto loans, mortgage loans, credit cards, investment services and insurance); and (8) the average mobile app rating between the Android and Apple app stores. Factors (1) and (2) were weighted 0.5 times, and factors (3) and (7) were weighted 2 times. For all savings and checking account data, only the basic accounts/products offered at each institution were analyzed.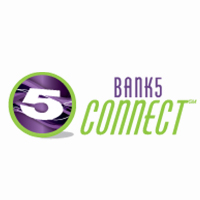 Take Advantage of our Best Offer(s)