BBVA Review: Low Maintenance Fees and Award-Winning Mobile App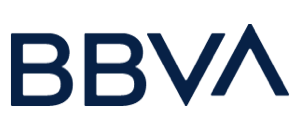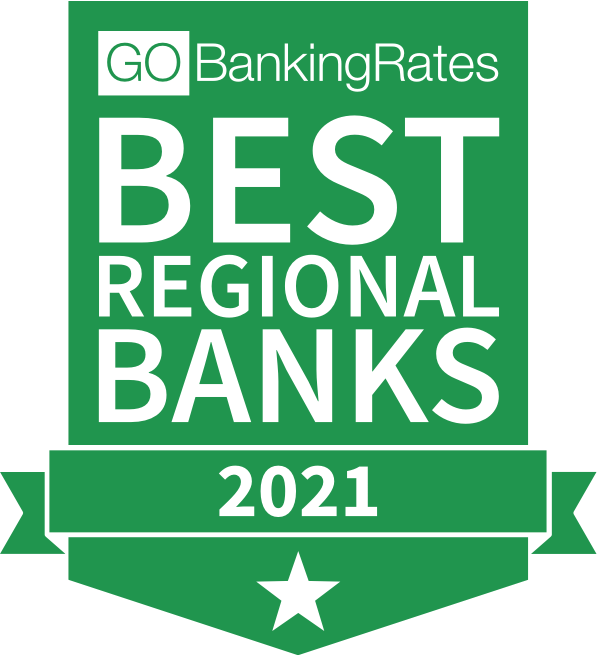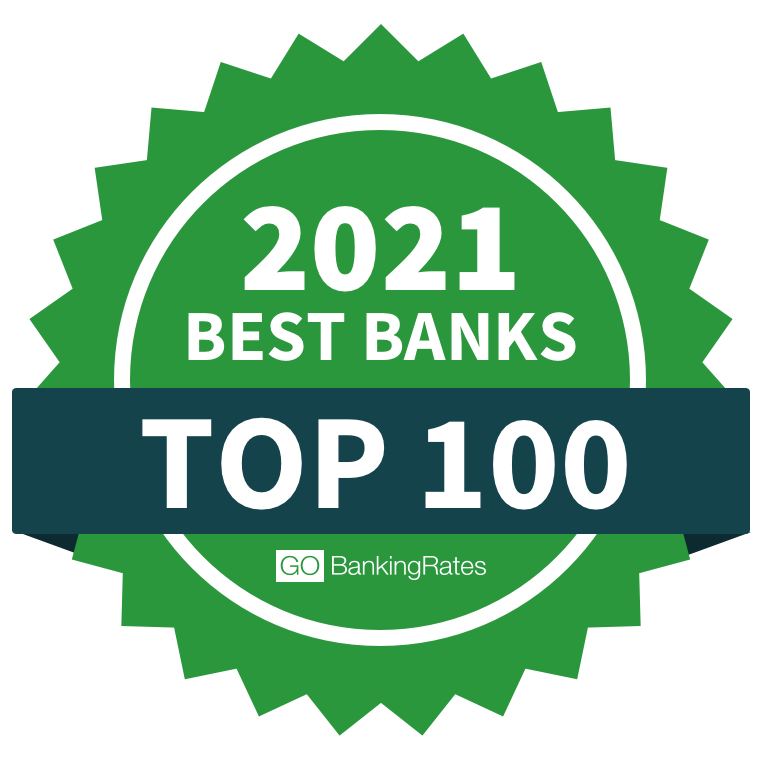 GOBankingRates Score
Our Take
:

Even though BBVA doesn't have as many physical locations as some of the 
largest
 banks in the country, it still has much to offer. Whether you want to open an interest-bearing checking account or a second-chance account, get an express personal loan or apply for a mortgage loan — or anything in between — 
BBVA can deliver
.
Mobile App/Digital Experience
Rewards Programs (for students, first responders and professionals)
Opening Deposit Requirements
Customer Service
How did we calculate this?
Pros
A host of banking account options and services
Both in-branch and online banking available
Award-winning mobile banking app
Cons
More competitive rates may be found elsewhere
About BBVA
BBVA USA is a real bank that provides online banking and has physical branches in seven states in the United States. BBVA began as a Central Bank & Trust Company in 1964. From its roots in Birmingham, Alabama, this financial institution has pioneered such concepts as opening branches on Saturdays and offering the first ATM and debit cards in Alabama. Today, BBVA continues to look to the future of banking with its award-winning mobile app.
If you are interested in online banking and enjoy using mobile apps for your finances, then BBVA may be worth your consideration. GOBankingRates has ranked it one of the Best Regional Banks of 2021. Explore the different banking options to see if BBVA aligns with your financial habits and needs. GOBankingRates has named BBVA to the list of one of the Best Online Banks in its Best Banks of 2021 rankings.
BBVA Products
BBVA has an array of accounts available to its customers with varying fees and features to compare to other top financial institutions. Depending on your account balance, banking expectations and financial habits, certain accounts might be better to hold your money than others.
Product
Key Details
Checking Accounts

Free and interest-earning accounts available
Low minimum opening deposit of $25 for all accounts
Options to waive monthly service fees

Savings Accounts

No quarterly service charge for BBVA Online Savings account
$25 minimum opening deposit required for all accounts
Option to link to a BBVA checking account to cover overdrafts

Money Market Account

Competitive money market interest rate
$25 minimum opening deposit required
Up to six fee-free withdrawals per month

CDs

Choice of four term lengths for CDs, ranging from 11 months to three years
No maintenance fees

$500 minimum opening deposit required

IRAs

Offers traditional, rollover and Roth IRA options
BBVA also offers credit cards, personal and auto loans, mortgage loans, home equity lines of credit, and investment products and services.
BBVA Checking Account
BBVA offers a variety of personal checking accounts, which allows you to choose the account that works best for your finances. If you do not qualify for one of BBVA's regular personal checking accounts due to credit challenges, you may apply for BBVA Easy Checking, which is a second-chance checking account.
Features
Free online and mobile banking
Visa debit card with cash-back rewards included with all accounts
A low opening-deposit requirement of $25
Quick online application process
Pros
Visa debit card with cash-back rewards included with all accounts
A limited number of non-BBVA ATM transactions allowed on eligible accounts
Free unlimited check writing on all accounts
Interest-bearing checking account available: BBVA Premium Checking
No monthly service charges with BBVA Free Checking and BBVA Premium Checking
Cons
Must take action to have monthly service fees waived on some accounts, such as by having a qualifying monthly direct deposit or maintaining a minimum average daily collected balance
BBVA Savings Account
BBVA offers two traditional savings accounts, depending on your needs. Both accounts, BBVA Savings and BBVA Online Savings, require a minimum opening deposit of $25.
Features
BBVA Online Savings Account features no quarterly service charge and the ability to link to a

BBVA checking account for overdraft protection.

BBVA Savings Account offers you the ability to waive both the quarterly service charge and monthly statement fees.
Both accounts provide access to mobile check deposits.
Pros 
Option to link BBVA savings to BBVA checking for overdraft protection
No ATM fees at BBVA ATMs
Cons
More competitive interest rates can be found elsewhere, such as those offered by Discover and Ally
BBVA Money Market Account
BBVA offers a money market account as part of its savings product lineup. GOBankingRates has ranked it one of the Best Money Market Accounts of 2021. You potentially can earn more by increasing your BBVA relationship.
Features
Easy access through online and mobile banking
Overdraft protection when linked to a BBVA checking account
Pros
First six withdrawals per month are free
Minimum $25 opening deposit
Options to waive monthly service fee, such as having a daily collected balance of at least $10,000
Cons
Balance of at least $10,000 required before you can earn higher APY rates
Comparatively low APY of 

0.01%

versus other financial institutions
BBVA CD Account
Certificates of deposit, or CDs, are a great way to earn a higher interest rate than offered by traditional savings accounts. You can choose your CD term with a corresponding interest rate when you open a CD at BBVA.
Features
Terms vary from 11 months to three years
FDIC insured — guaranteed return without risk
APY of

0.05%

on all term lengths
$500 minimum opening deposit to earn APY interest
$250 maximum deposit if opening a CD online
Pros
Access to your CD online, anytime
No maintenance fees
Cons
More competitive rates may be found elsewhere.
BBVA Individual Retirement Accounts
BBVA offers retirement plans, as well as an education savings account, that can match your needs and saving habits. These plans aren't unique to BBVA.
Features
Traditional IRA: You can invest in this account but taxes are deferred until you make a withdrawal. Contributions to this account could be tax-deductible.
Roth IRA: Contributions will be taxed before investment, so withdrawals from this account are tax-free.
Rollover IRA: This account is designed for people who need to roll their 401(k) into a Traditional or Roth IRA.
Coverdell Education Savings Accounts: You can contribute a maximum of $2,000, tax-free, to this account every year to help build a savings account for qualified education expenses. Individuals with less than $110,000

modified gross adjusted income per year 

are eligible.
Pros
Contributions may be tax-deductible.
Choose between accounts that are tax-deferred or tax-free.
Cons
Withdrawal penalties may apply, depending on account rules.
Banking Experience
BBVA operates 649 branch locations in Texas, Alabama, Arizona, California, Florida, Colorado and New Mexico and has nearly 1,000 fee-free ATMs. You can manage accounts, pay bills and make mobile deposits and transfers via the bank's mobile app. Here's more about BBVA's banking experience:
Customer Service
BBVA offers various ways to get in touch if you need assistance with your accounts or other banking services:
Chat: To chat, visit BBVA online.
Online Banking Support Customer Service: Call 844-228-2872 to reach a customer service representative.
Accessibility and Ease of Use
BBVA offers customers several ways to bank, which makes it easy to find one that works best for you. Here's more:
Mobile and Digital Experience
As long as you're already enrolled in online banking, you can download and log in to the BBVA Mobile App with your BBVA online username and password. The app is available for both Apple and Android smartphones. BBVA's iOS app has a rating of 4.8 out of 5, and its Android app rating is 4.8 out of 5 on the Google Play store.
How To Open a BBVA Account
Opening a BBVA account is easy. Visit the bank's website, and select the type of account you'd like to open. Follow the prompts. You'll progress through these five stages to open a BBVA account:
Items Needed To Open an Account:
Personal information
ID verification
Occupation and source of income
Agreements and disclosures
Transfer of funds
Key Information

Customer Service Number: 844-228-2872

Routing Numbers: See BBVA routing numbers by state

Promotions: Newest BBVA Promos and Bonuses

Login: BBVA Login Help
BBVA Fees
BBVA, like its competitors, does charge fees. Here's a rundown of some of the fee types and amounts that you can expect.
Monthly maintenance fees: $0 to $19, depending on the type of account
Overdraft fees: $38 per item, $32 in California
Returned item fee: $38 per item, $32 in California
Wire transfer fees: $15 to $45, depending on the type of wire transfer
The fees BBVA charges are in line with what many other banks charge, although the $38 overdraft fee is a bit high. BBVA does offer account holders the opportunity to waive monthly maintenance fees via balance or direct deposit requirements.
| Bank | Monthly Maintenance Fees | Overdraft Fees |
| --- | --- | --- |
| BBVA | $0 to $19 | $38, $32 in California |
| Bank of America | $4.95 to $25 | $35 |
| Wells Fargo | $5 to $30 | $35 |
| Chase | $4.95 to $35 | $34 |
BBVA vs. Competitors
BBVA vs. Bank of America
Bank of America typically offers a lower overdraft fee than BBVA — $35 versus $38 — unless you're banking in California. But BBVA beats Bank of America's maximum monthly maintenance fees: $19 versus $25.
BBVA vs. Wells Fargo
Wells Fargo's overdraft fee, like Bank of America's, is $35, which beats out BBVA's fee of $38. However, if you bank at BBVA in California, the overdraft fee drops to $32. BBVA comes out the winner for the lowest monthly maintenance fees, charging a maximum fee of $19, compared to Wells Fargo's maximum fee of $30.
BBVA vs. Chase
Chase also beats BBVA when it comes to lower overdraft fees — $34 versus $38 — unless you bank at BBVA in California. Then, the overdraft fees drop to $32. But BBVA beats Chase's monthly maintenance fees across the board and beats the bank's highest monthly maintenance fee by far: $19 to $35.
Final Take
If you're looking for a real bank that offers a full suite of banking products and services and low minimum opening deposits, BBVA is worth considering. The bank's monthly maintenance fees are lower than those of other big banks, and BBVA, like other banks, offers account holders ways to avoid account fees by maintaining an average minimum daily collected balance or setting up direct deposits.
Plus, BBVA's award-winning mobile app ranks high for customer service and ease of use.
Editor's Favorite

BBVA has lower monthly maintenance fees than some of the biggest banks, which can help you save. The bank also offers low minimum opening deposits of $25 on its checking and savings accounts and makes banking easy with its highly rated mobile app.
FAQ
Now that you know more about BBVA's services, products and fees, here are answers to some of the bank's frequently asked questions.
What does BBVA stand for?

The acronym BBVA stands for Banco Bilbao Vizcaya Argentaria, which is one of the 

largest

 banks in Spain.

Is BBVA bank FDIC insured?

Yes. BBVA is FDIC insured up to the federal maximum of $250,000 per depositor, per bank.

How long does a check take to deposit to BBVA?

In general, if you deposit the check at a branch before the close of business, or before a specified cutoff time at an ATM or a night depository,

 

it will deposit the same business day. All but the first $225 of the check deposit may be held until the second business day following your deposit, depending on the type and dollar amount of the check. Checks deposited via BBVA's mobile deposit service are generally available within five business days following the deposit.

Does BBVA direct deposit early?
Why did BBVA Compass change to BBVA?

The bank changed its name to BBVA to unify its brand and logo across the globe.

Does BBVA offer free money for signing up for an account?

Yes, BBVA does offer 

various bank promotions

throughout the year. Currently, BBVA is offering 0.05% APY for opening a 12-month CD. For credit card customers, if you purchase at least $1,500 within 90 days of opening the account, you could receive a $100 credit on your account.
Jared Nigro also contributed to the reporting of this article.
Rates are subject to change; unless otherwise noted, rates are updated periodically. All other information on accounts is accurate as of April 8, 2021.
 This content is not provided by BBVA. Any opinions, analyses, reviews or recommendations expressed in this article are those of the author's alone and have not been reviewed, approved or otherwise endorsed by BBVA.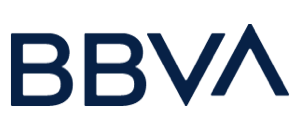 Take Advantage of our Best Offer(s)