Capital One Review: Full-Service Menu and No Fees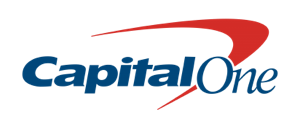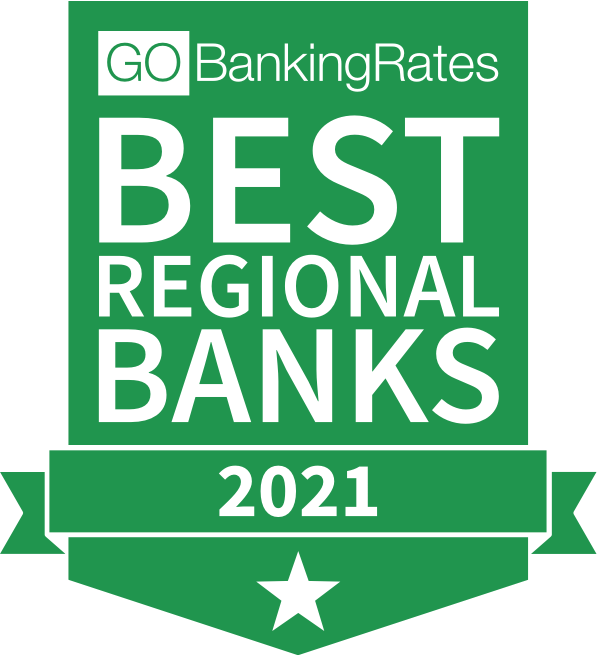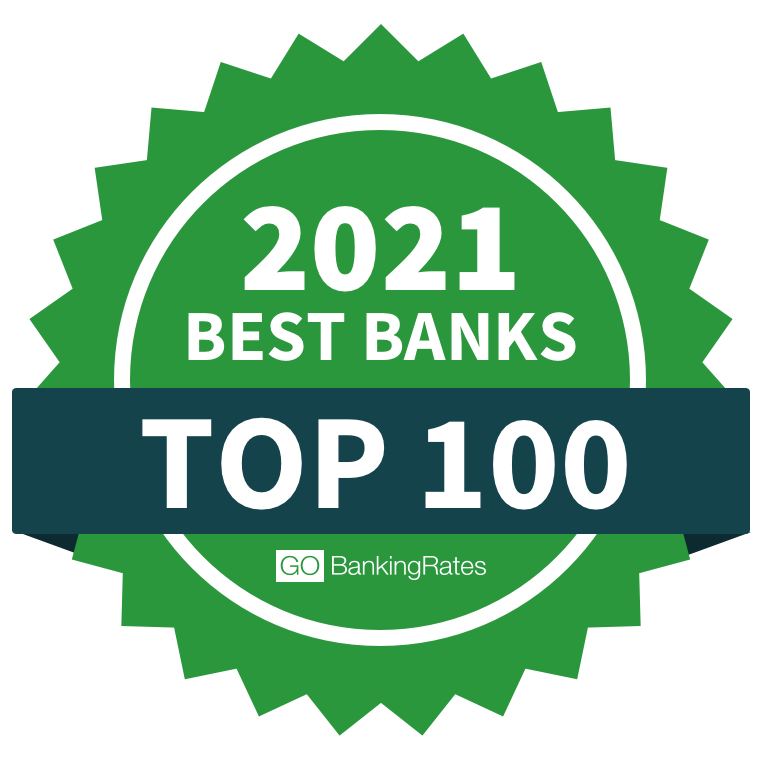 GOBankingRates Score
Our take: Capital One offers checking, savings accounts and certificates of deposit with no monthly maintenance fees and no minimum balance requirements. Interest rates on checking accounts and some savings accounts are significantly higher than many competitors'. Consider this Capital One review if you're looking for a new banking relationship.
Rates
Fees
Technology
Breadth of Products
How did we calculate this?
Pros
No monthly service fees
No minimum balances
Higher-than-average interest rates
Lets you keep all your accounts in one place
Cons
Relatively few branches (437 nationwide) means you'll likely be banking online
Does not offer a money market account
About Capital One
Founded in 1988, Capital One is the banking arm of Capital One Financial Corp. Capital One offers both brick-and-mortar locations and online banking, although it appears to be shifting its focus to online banking. Robust product offerings — checking accounts, savings accounts, CDs, credit cards, auto loans and business banking — make it a good one-stop shop for financial services. GOBankingRates has ranked Capital One as one of the Best Regional Banks of 2021.
Capital One Products
Here's a quick look at what Capital One has to offer:
| Type | Best For |
| --- | --- |
| Checking Account | No fees and no minimum balance |
| Savings Account | Competitive interest rates with no minimums |
| CDs | Options for how interest is paid out |
| IRA Savings | Tax-advantaged savings |
| IRA CDs | Guaranteed returns with no risk |
Capital One Checking Accounts
If you thought the interest-bearing checking account was a thing of the past, think again. While Capital One interest rates are modest, your money does earn something. The bank offers two checking accounts: the 360 Checking account and the MONEY checking account for teens and kids ages 8 and up.
Features
0.10%

annual percentage yield
Over 40,000 fee-free ATMs
Overdraft protection available
Pros
Low cost — no monthly service fees
No minimum balance requirement
Can link children's accounts to yours
Cons
No account opening bonus
Few branches
Capital One Savings Accounts
Capital One offers two regular savings accounts — one for adults and one for kids — as well as individual retirement savings accounts. The accounts pay a competitive interest rate and have no fees or minimum deposit requirements. GOBankingRates has ranked Capital One's savings account offerings among the Best Savings Accounts of 2021.
Features
Competitive rates
Choice of traditional and Roth IRA savings accounts
Automatic savings plans for Kids Savings Account
Can create savings goals for each account
Pros
No monthly maintenance fees
No minimum balance
Competitive

0.40%

APY on the 360 Performance Savings account
Cons
No higher interest rate for higher balances
Limit of six withdrawals or transfers per month
Capital One CD Accounts
Capital One offers CDs and IRA CDs with a choice of terms. CDs pay a guaranteed rate of interest for the term of the CD, regardless of what interest rates do in the meantime. GOBankingRates has ranked Capital One's CDs among the Best CD Accounts of 2021.
Features
Terms from six months to 60 months
Fixed rates
360 IRA CD customers automatically get a 360 IRA Savings account
Pros
Have interest paid monthly, yearly or when the CD matures
No minimum balance
Cons
No bonus interest rate for larger balances
Shorter-term rates lower than savings rates
Banking Experience
Capital One has fewer than 500 branches nationwide, so most banking is done online. That being the case, the bank behaves more like an online bank than a brick-and-mortar institution that added online features as an afterthought.
Customers with retail branch banking accounts can reach customer service by phone from 8 a.m. to 11 p.m. EST seven days a week.
Technology
Because an increasing amount of Capital One's business is done online, it has strong technology. The mobile app is robust, letting you do everything from open an account to transfer money. The online banking website is easy to navigate. Capital One checking customers have free access to over 40,000 ATMs nationwide.
How To Make a Deposit
Depositing checks is easy with mobile deposit. You can also transfer money from another Capital One account or from an account at another bank. Depositing cash is more challenging since you can only do that at a branch or at a Capital One-branded ATM.
Key Information

Customer service number: 800-655-2265

Routing number: See Capital One's Routing Numbers

Promotions: Newest Capital One Promos and Bonuses

Hours: See Capital One's Hours

Login: Capital One Login Help
Capital One Fees
While Capital One does not charge monthly maintenance fees on its accounts, you still may pay fees for some services. Here are some of the fees you could be charged. These fees cannot be waived.
| Type | Amount |
| --- | --- |
| Overdraft | $35 |
| NSF (item returned) | $9 |
| Cashier's check (at a branch) | $10 |
| Cashier's check (online with expedited delivery) | $20 |
| Outgoing wire transfer | $30 |
| Stop payment | $25 |
Capital One vs. Competitors
When deciding which bank to patronize, you want to consider what features each bank is known for. Here are some banks that are competitors to Capital One.
| Bank | Best For |
| --- | --- |
| Capital One | No fees or account minimums |
| Chase | In-person convenience at over 4,700 branches |
| Discover | 100% online banking; high savings APY |
| Ally Bank | Competitive interest rates |
Capital One vs. Chase
If you like to do your banking in person, you can be pretty sure that one of Chase's 4,700-plus branches won't be far from where you are. Capital One accounts have no monthly fees, however, so you don't have to worry about whether you're meeting the requirements to waive them.
Capital One vs. Discover
Discover offers the convenience of doing all your banking online, along with a competitive APY of 0.40% on its savings account. Capital One gives you the option of banking in person, with a comparable savings rate.
Capital One vs. Ally Bank
As an online-only bank, Ally Bank offers some of the best interest rates around, like 0.50% APY on any savings balance. But Capital One is catching up, with a 0.40% APY on savings, plus the convenience of branches.
Final Take
Capital One is a good one-stop shop for banking. You can have your checking and savings accounts, CDs and banking IRAs all in one place, and Capital One offers credit cards as well.
Capital One hangs its hat on the fact that it has no account fees and no minimum balance requirements, and for good reason. Monthly maintenance fees at other banks can really add up, and trying to stay on top of the conditions to waive monthly fees can feel like a full-time job.
A checking account that earns interest is also a plus, and Capital One offers this. Savings account interest rates are good relative to rates at other banks.
The downside is the limited number of branches, which is becoming less of a concern as the world shifts to more of an online banking model. But the inconvenience of depositing cash could be a concern for those who don't live near a branch location.
More Low-Fee Banks

Bank Branches

Credit Unions
Editor's Favorite

An interest-bearing checking account with no monthly maintenance fee is attractive in its own right, but the ability to link your kids' checking and savings accounts to yours is a game changer. It lets you teach your kids how to save and manage money in real time.
Capital One FAQ
Here are the answers to some commonly asked questions about Capital One.
What do I need to open a Capital One bank account?

To open an account, you'll need:

— Your name, address, email address, phone number and date of birth
— Your employment information and annual income
— Your ID, such as a driver's license
— Your Social Security number or tax ID
— An initial deposit if the account requires one

How do I access my Capital One account?

When you open your account, you will set up online banking to access your account. You can also access it through the mobile app, which you can download from the App Store or Google Play.

What's the difference between Capital One and Capital One 360?

Whereas Capital One is the name of the financial institution, 360 is the name of a line of Capital One consumer bank products.

Can I withdraw money from my Capital One 360 savings?

You can withdraw money from your Capital One 360 savings account at a branch. Since these accounts do not have debit cards, in order to withdraw at an ATM, you would have to transfer funds to your Capital One checking account and make the withdrawal from there.

How long does it take for a check to clear at Capital One?

Most checks deposited into a checking account are available the next business day. Deposits into savings accounts are held for four business days before the funds can be withdrawn.

Does Capital One offer free money for signing up for an account?
Joel Anderson contributed to the reporting for this article.
Rates are subject to change; unless otherwise noted, rates are updated periodically. All other information on accounts is accurate as of Nov. 25, 2020.
This content is not provided by Capital One. Any opinions, analyses, reviews or recommendations expressed in this article are those of the author alone and have not been reviewed, approved or otherwise endorsed by Capital One.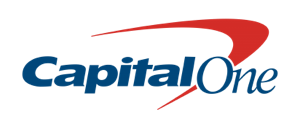 Take Advantage of our Best Offer(s)