Charles Schwab Bank Review: Low Fees and Global ATM Reimbursement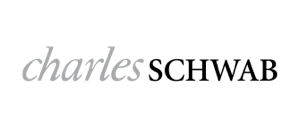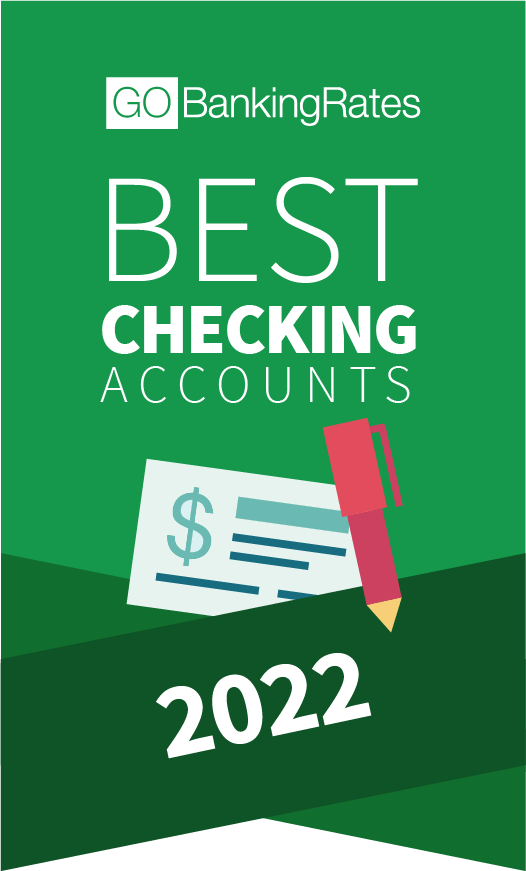 GOBankingRates Score
Quick take:
Charles Schwab Bank has a very limited deposit account roster that's designed to tie into the company's investment wing. On the plus side, it offers no-fee accounts and a global reach that would appeal to international travelers.
Account Fees
Global ATM Access and Reimbursements
Product Breadth
Account Minimums
How did we calculate this?
Pros
No-fee checking and savings accounts

Unlimited global ATM fee rebates

No foreign transaction fees

No account minimums
Cons
Limited account lineup

Low APY compared with many other banks
About Charles Schwab Bank
Charles Schwab Bank is owned by Charles Schwab Corp., a multinational financial services company best known for its investment services. Its roots date to 1963, when two partners launched an investment advisory newsletter. Eight years later they formed a broker-dealer, but the firm didn't take the Schwab name until 1973. Since then, Charles Schwab has emerged as one of the low-cost leaders in the brokerage industry, ultimately offering the first commission-free exchange-traded funds in 2009.
Charles Schwab Bank launched in 2003 as a division of the parent company, which dubs it "The Bank for Investors." Bank offerings are designed to be tied in with Charles Schwab investment accounts and thus aren't quite as extensive as those available at more traditional banks.
Charles Schwab Bank Savings Account
Charles Schwab Bank has a single savings account: High Yield Investor Savings. The account has no monthly service fee or account minimum, and offers a % annual percentage yield, which is higher than you'll find at many standard bank savings accounts but lower than most high-yield accounts.
Customers get a contactless debit card, mobile wallet and mobile app with fingerprint, facial recognition and passcode options. Charles Schwab also offers remote check deposit and unlimited ATM fee reimbursement worldwide.
Charles Schwab Bank CD Accounts
Charles Schwab offers CDs through its brokerage division rather than Charles Schwab Bank. This means the bank doesn't issue CDs itself but rather acts as a broker, allowing investors to buy CDs issued by third-party banks.
CD terms at Charles Schwab are available from 1-18 months. The company offers commission-free new issues. The APY on Charles Schwab CDs ranges, from % for a one month term to % for 18 month terms.
Charles Schwab Bank Checking Account
Charles Schwab Bank offers a single checking account that's designed to facilitate the transfer of funds between the checking account and a Schwab brokerage account. GOBankingRates has ranked the Schwab Bank High Yield Investor Checking account as one of the Best Checking Accounts of 2022.
As with the savings account, there's no monthly service fee or minimum balance with the Charles Schwab checking account. There is also no international transaction fee. This is an interest-bearing account that pays an APY of %. Customers get a contactless debit card and mobile wallet. You can text alerts or push notifications via the mobile app.
Charles Schwab Bank Features
Account Fees
Charles Schwab charges no monthly service fees on its checking or savings accounts, and there are no fees for foreign transactions.
Global ATM Access and Reimbursements
ATM fees are reimbursed anywhere in the world, and customers have unlimited global ATM fee rebates.
Product Breadth
Charles Schwab is best known as an investment broker, so it doesn't offer nearly as many choices on deposit accounts as traditional banks.
Account Minimums
There are no account minimums with either the Charles Schwab checking or savings accounts.
Editor's Favorite

The unlimited ATM fee reimbursement is a huge plus for international travelers, who are often beset by fees reaching $5 or more per transaction for simple ATM withdrawals overseas — or even domestic withdrawals in some cases. The fact that the Schwab checking and savings accounts have no minimums or fees makes them very customer-friendly.
Charles Schwab Bank vs. Competitors
Charles Schwab Bank competes with both online banks and traditional brick-and-mortar institutions. Here's how it stacks up against some of those rivals:
| Bank | Best For |
| --- | --- |
| Charles Schwab Bank | No-fee deposit accounts; unlimited ATM fee rebates |
| Chase | Expansive credit card lineup; national branch access |
| Ally Bank | High-yield, no-fee savings account |
| Wells Fargo | Rewards program |
Charles Schwab Bank vs. Chase
Chase has an edge over Charles Schwab Bank when it comes to branches and service area, with more than 4,700 branches located nationwide. However, Charles Schwab Bank's unlimited global ATM fee reimbursement and lack of foreign transaction fees make it a better choice for travelers.
Charles Schwab Bank vs. Ally Bank
Ally Bank offers a no-fee savings account that pays a 0% APY, which is much higher than the % available on the Charles Schwab Bank savings account. But Charles Schwab Bank has the edge for its unlimited ATM fee reimbursements.
Charles Schwab Bank vs. Wells Fargo
Wells Fargo has an extensive rewards program — something that isn't offered at Charles Schwab Bank. Wells Fargo's rewards program is tied to its credit cards and offers redemptions for travel, gift cards, online auctions and merchandise. Charles Schwab Bank beats Wells Fargo when it comes to fees, as it doesn't require minimum balances or qualifying activities to avoid monthly fees on its checking and savings accounts the way Wells Fargo does.
Final Take
Charles Schwab Bank is not the one-stop shop many customers look for in a financial institution. Without opening accounts with Schwab's brokerage division, your accounts there are limited to one checking account and one savings account.
However, those accounts can be very useful for a certain type of customer — particularly those who travel abroad. The Schwab debit card has no foreign transaction fees, and ATM fees are reimbursed around the globe with no limit. Those perks, plus fee-free checking and savings accounts, make Charles Schwab Bank an enticing choice.
Brokerage customers at Charles Schwab can also benefit from having linked checking and savings accounts, which makes transfers faster and easier. The bottom line is that fees are nearly nonexistent with Charles Schwab Bank accounts, and there are numerous benefits attached to opening them.
Charles Schwab Bank FAQ
Here are the answers to some commonly asked questions about Charles Schwab Bank.
How do I deposit money into my Charles Schwab account?

You can deposit checks right into your Schwab Bank account with the Schwab mobile app using an Android device, iPhone or iPad. The app has a rating of 4.8 out of 5 on the Apple Store.

Is Charles Schwab Bank FDIC-insured?

All accounts at Charles Schwab Bank are FDIC-insured up to the legal limit.

Is Charles Schwab Bank safe?

In addition to FDIC protection, Charles Schwab Bank offers customers the Schwab Security Guarantee, which covers 100% of losses due to unauthorized activity.

Does Charles Schwab have ATMs?

Charles Schwab Bank doesn't have its own network of ATMs, but it does offer free unlimited ATM access at any ATM in the world.

Can I use Zelle with Charles Schwab?

Yes, Charles Schwab lets customers send and receive money with

Zelle

.
Vance Cariaga contributed to the reporting for this article.
Rates are subject to change; unless otherwise noted, rates are updated periodically. All other information on accounts is accurate as of Aug. 19, 2022.
Editorial Note: This content is not provided by Charles Schwab Bank. Any opinions, analyses, reviews or recommendations expressed in this article are those of the author alone and have not been reviewed, approved or otherwise endorsed by Charles Schwab Bank.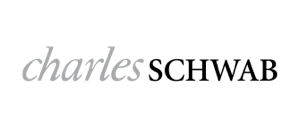 Take Advantage of our Best Offer(s)