Charles Schwab Bank Review: Low Fees and Global ATM Reimbursement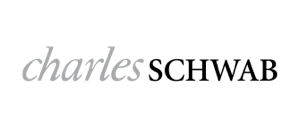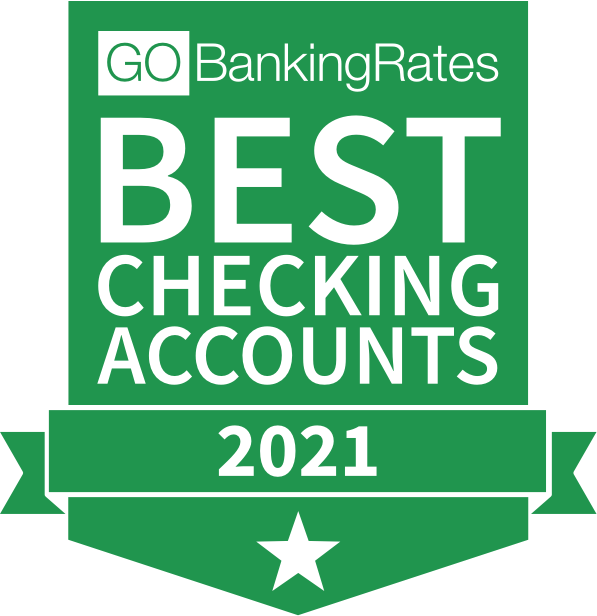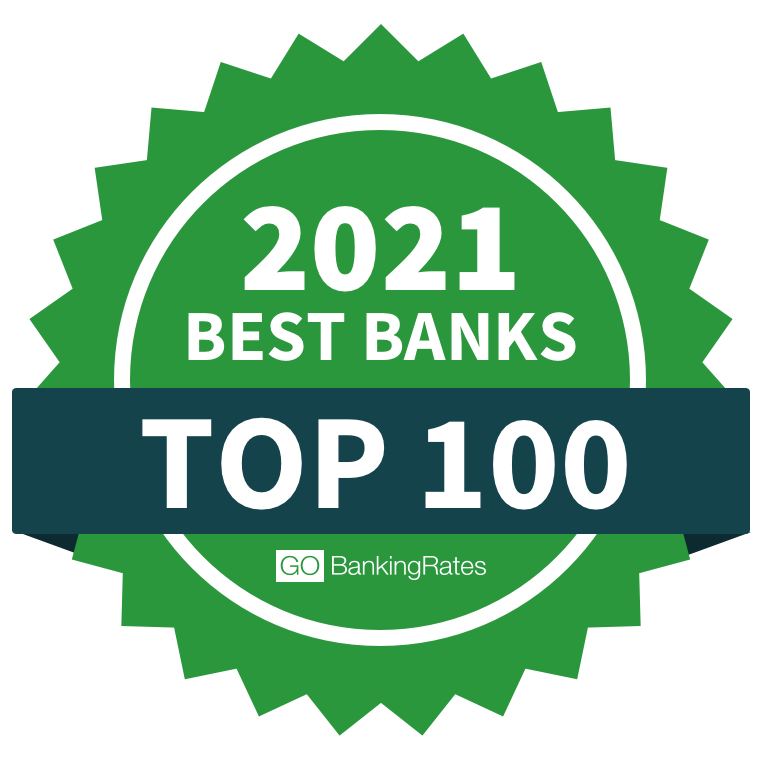 GOBankingRates Score
Our take: Charles Schwab Bank has a very limited deposit account roster that's designed to tie into its investment wing. But it makes up for what it lacks in product choices by offering no-fee accounts and a global reach.
Account Fees
Global ATM Access and Reimbursements
Product Breadth
Account Minimums
How did we calculate this?
Pros
No-fee checking and savings accounts
Unlimited global ATM fee rebates
No foreign transaction fees
No account minimums
Cons
Limited account lineup

Low APY compared with many other banks
About Charles Schwab Bank
Charles Schwab and two partners launched an investment advisory newsletter in 1963 and a broker-dealer in 1971, but the firm didn't take the Schwab name until 1973. Since then, Charles Schwab has emerged as one of the low-cost leaders in the brokerage industry, ultimately offering the first commission-free exchange-traded funds in 2009.
Charles Schwab Bank launched in 2003 as a division of Charles Schwab Corp. The corporation dubs it "The Bank for Investors." Bank offerings are designed to be tied in with Charles Schwab investment accounts and thus aren't quite as extensive as those available at more traditional banks.
Charles Schwab Bank Products
Charles Schwab doesn't have an extensive lineup of banking products, but it does offer some impressive features. Here's a quick rundown:
Product
Key Details
Savings Account

No monthly service fees or account minimums
Unlimited ATM fee rebates worldwide

Certificates of Deposit

CDs offered through Schwab's brokerage account, Schwab OneSource

Checking Account

No monthly service fees or account minimums
Interest-earning
Unlimited ATM fee rebates worldwide

IRAs

Traditional, Roth, Rollover, Inherited and Custodial IRAs available from the Schwab brokerage division

Investment Options

Wide variety of stock, ETF, fixed income and other investment options available through Schwab's brokerage arm

Loans

Home loans, Pledged Asset Lines and credit cards available through the Schwab brokerage wing
Charles Schwab Bank Savings Account
Charles Schwab Bank has a single savings account: High Yield Investor Savings. Here are some of the highlights.
Features
No monthly service fee
No account minimum

0.05%

annual percentage yield
Contactless debit card
Mobile wallet
Mobile app with fingerprint, facial recognition and passcode options
Pros
Unlimited ATM fee reimbursement worldwide
Remote check deposit
Cons
Low APY compared with many other savings accounts
Charles Schwab Bank CD Accounts
Charles Schwab offers CDs through its brokerage division rather than Charles Schwab Bank. This means the bank doesn't issue CDs itself but rather acts as a broker, allowing investors to buy CDs issued by third-party banks.
Features
Terms from one month to 20 years
Commission-free new issues
APY ranging from 0.05% for one- to three- month maturities and 0.15% for 1.5 to 2.5 years
Pros
Access to a wide variety of third-party CDs
Newly issued CDs can be purchased commission-free
Cons
Charles Schwab Bank Checking Account
Charles Schwab Bank offers a single checking account. It's designed to facilitate the transfer of funds between the checking account and a Schwab brokerage account. GOBankingRates has ranked the Schwab Bank High Yield Investor Checking account as one of the Best Checking Accounts of 2021.
Features
No monthly service fee
Unlimited global ATM fee reimbursements

0.03%

APY
Contactless debit card
Mobile wallet
Set text alerts or push notifications via mobile app
Pros
ATM fees reimbursed anywhere in the world
Account earns interest
No fees for foreign transactions
Cons
Low APY compared with many other banks
Limited account options
Banking Experience
Charles Schwab Bank has ample online capabilities, but it also benefits from the brick-and-mortar locations of its parent, Charles Schwab.
Physical Branch Locations
As of the end of 2019, Charles Schwab had more than 360 domestic branch offices in 48 states and one in Puerto Rico. Schwab also serves customers in the UK and Hong Kong.
Mobile and Digital Experience
Schwab doesn't break out a separate mobile app for its banking division. All Charles Schwab clients use the same app for both banking and investment purposes, so the online and mobile experiences are integrated. In addition to performing basic functions such as checking account balances, you can also do the following online:
Reorder debit cards
Manage transfers and payments
Lock or unlock your cards
Set up debit card alerts
Additional brokerage functions offered by the app include the following:
Place trades
Check your investment income
Use Google Assistant
Set up travel alerts
Make remote deposits using the mobile app
Ask Schwab Assistant or Google Assistant for help
Google Assistant lets you use verbal commands on your Google devices to get information such as stock quotes, performance updates and account balances. You can use the Schwab Assistant to check your balance, get a quote, place a trade and more.
Users seem to be split on the Charles Schwab app, depending on which platform they use. Android users rate the app 3.9 stars out of 5 on Google Play, but iOS users give the app 4.8 stars on the App Store.
How To Open a Charles Schwab Bank Account
To open a High Yield Investor Savings account, you'll have to complete a paper application and mail it in or bring it to a Charles Schwab branch office.
A High Yield Investor Checking account can be opened in a branch or online in about 10 minutes. To open an account at Schwab, you'll need to provide the following:
Social Security number
Driver's license
Employer's name and address, if applicable
Statement from your financial institution if you are transferring any assets or cash
Customer Service
You can reach Charles Schwab Bank via 24/7 online chat, in a branch or by phone. The general customer service number is 800-435-4000 and is available 24/7. The Schwab Bank for Checking number is 888-403-9000 and is available Monday through Friday from 4 a.m. until 8 p.m. PT and Saturdays and Sundays from 6 a.m. until 7:30 p.m PT.
Key Information

Customer service number: 800-435-4000 (general inquiries)

Routing number: 121202211

Promotions: See Newest Charles Schwab Bank Promos and Bonuses

Hours: See Charles Schwab Bank's Hours
Charles Schwab Bank Fees
You won't have to pay much in the way of fees at Charles Schwab Bank. Neither the checking or savings accounts charge monthly service or foreign transaction fees, and you'll even get reimbursed for any ATM fees you incur across the globe.
Every bank has some manner of fees, however, and Charles Schwab Bank is no different. Here's a list of fees you might face for certain services or account activities:
Cashier's check: $10
NSF checks: $25 each, with a maximum of $100 per day
Deposited item returned: $5
Rush delivery of debit card: $15 or more, subject to delivery speed and destination
Charles Schwab Bank vs. Competitors
Charles Schwab Bank competes with both online banks and traditional, brick-and-mortar institutions. Here's how it stacks up against some of those rivals:
| Bank | Best For |
| --- | --- |
| Charles Schwab Bank | No-fee deposit accounts; unlimited ATM fee rebates |
| Chase | Expansive credit card lineup; national branch access |
| Ally Bank | High-yield, no-fee savings account |
| Wells Fargo | Rewards program |
Charles Schwab Bank vs. Chase
Chase has an edge over Charles Schwab Bank when it comes to branches and service area, with more than 4,700 branches located nationwide. However, Charles Schwab Bank's unlimited global ATM fee reimbursement and lack of foreign transaction fees make it a better choice for travelers.
Charles Schwab Bank vs. Ally Bank
Ally Bank offers a no-fee savings account that pays a 0.50% APY, which is much higher than the 0.05% available on the Charles Schwab Bank savings account.
Charles Schwab Bank's unlimited ATM fee reimbursement tops the $10 in non-network ATM fees reimbursed monthly by Ally Bank.
Charles Schwab Bank vs. Wells Fargo
Wells Fargo has an extensive rewards program — something that isn't offered at Charles Schwab Bank. The rewards program is tied to Wells Fargo's credit cards and offers redemptions for travel, gift cards, online auctions and merchandise.
Charles Schwab Bank beats Wells Fargo when it comes to fees, as it doesn't require minimum balances or qualifying activities to avoid monthly fees on its checking and savings accounts like Wells Fargo does.
Final Take
Charles Schwab Bank is not close to the one-stop shop many customers look for in a financial institution. Without opening accounts with Schwab's brokerage division, your accounts there are limited to one checking account and one savings account.
However, those accounts can be very useful for a certain type of customer — particularly those who travel abroad. The Schwab debit card has no foreign transaction fees, and ATM fees are reimbursed around the globe with no limit. Those perks, plus fee-free checking and savings accounts, make Charles Schwab Bank an enticing choice.
Brokerage customers at Charles Schwab can also benefit from having linked checking and savings accounts, which makes transfers faster and easier.
The bottom line is that fees are nearly nonexistent with Charles Schwab Bank accounts, and there are numerous benefits attached to opening them.
Editor's Favorite

The unlimited ATM fee reimbursement is a godsend for international travelers, who are often beset by fees reaching $5 or more per transaction for simple ATM withdrawals overseas — or even domestic withdrawals in some cases. The fact that the Schwab checking and savings accounts have no minimums or fees makes them very customer-friendly.
Charles Schwab Bank FAQ
Here are the answers to some commonly asked questions about Charles Schwab Bank.
Is Charles Schwab Bank FDIC-insured?

All accounts at Charles Schwab Bank are FDIC-insured up to the legal limit.

Is Charles Schwab Bank safe?

In addition to FDIC protection, Charles Schwab Bank offers customers the Schwab Security Guarantee, which covers 100% of losses due to unauthorized activity.

Does Charles Schwab have ATMs?

Charles Schwab Bank doesn't have its own network of ATMs, but it does offer free unlimited ATM access at any ATM in the world.

Can I use Zelle with Charles Schwab?

Charles Schwab doesn't currently offer Zelle.

Does Schwab Bank offer free money for signing up for an account?

If you're referred to Schwab by an existing client, you can earn a new sign-up bonus of up to $500 for a deposit of at least $100,000. Deposits of $1,000 to $24,999 earn $100; deposits of $25,000-$49,999 earn $200; and deposits of $50,000-$99,999 earn $300.
Rates are subject to change; unless otherwise noted, rates are updated periodically. All other information on accounts is accurate as of Dec. 22, 2020.
This content is not provided by Charles Schwab Bank. Any opinions, analyses, reviews or recommendations expressed in this article are those of the author alone and have not been reviewed, approved or otherwise endorsed by Charles Schwab Bank.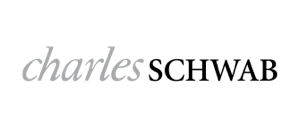 Take Advantage of our Best Offer(s)