First Internet Bank Review: Full Service Online Banking From an Early Adopter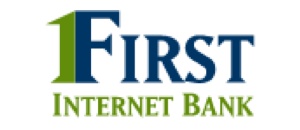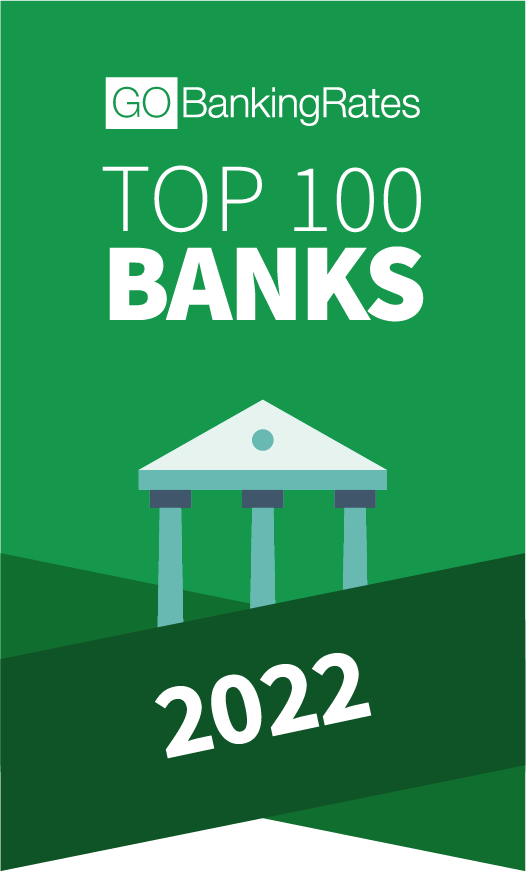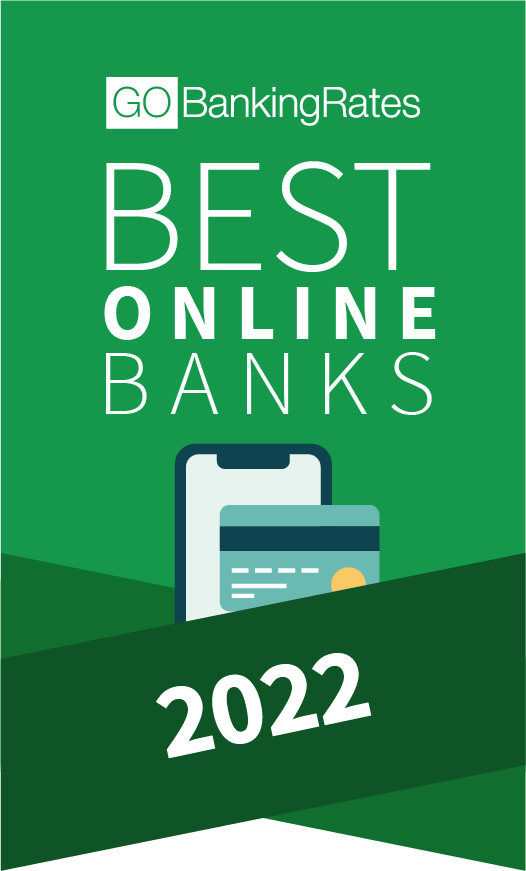 GOBankingRates Score
Quick Take:
First Internet Bank of Indiana claims to be the first financial institution to provide online banking. It has years of experience providing full-featured, low-cost banking services customers are happy with. Its early adoption of online banking may have given the bank an advantage -- First Internet Bank ranks fifth in the GOBankingRates study of
Best Online Banks
. Some of the financial institution's accounts also ranked high in the latest GOBankingRates studies. This First Internet Bank review details why.
Breadth of Products
Rates
Opening Deposit Requirements
Fees
How did we calculate this?
Pros
Free checking and savings accounts

Interest-bearing checking available

Full list of banking services including checking, savings, money markets, IRAs, CDs, loans, credit cards and more

Text message customer support available
Cons
No physical branches

Customer service representatives are not available around the clock
About First Internet Bank
First Internet Bank was founded in 1999 in Indiana. According to First Internet's name and website, it was the first FDIC-insured online bank. As mentioned, First Internet Bank ranks in fifth place for best online banks. It also makes the GOBankingRates list of Top 100 Banks as well as receiving mention in several of "best of" studies for specific account types. Anyone who's comfortable with skipping the brick-and-mortar banking experience and banking online will appreciate the full-service bank's options for accounts, financial planning and loans.
First Internet Bank Products
Take a closer look at First Internet Bank's most popular everyday banking products.
Checking Accounts
First Internet Bank keeps it simple by providing two different types of checking accounts: Free Checking and Interest Checking. They're both low-fee, with no ATM fees for the Free Checking account and $10 in reimbursed fees for Interest Checking. You'll also receive incoming wire transfers, a first order of checks and a debit card at no charge.
Free Checking is a good starter choice for individuals who keep lower bank balances and want to avoid fees. A previous winner of the annual GOBankingRates study on Best Checking Accounts, you only need to open an account with $25, compared to Interest Checking's $100.
When evaluating which account to choose, consider that you'll earn 0.50% APY with Interest Checking, but you'll be charged a $10 monthly maintenance fee that can't be waived. Make sure your monthly balance is large enough to offset the fee.
Savings Accounts
First Internet Bank offers only one type of savings account, but it ranks in the top 25 of GOBankingRates' Best Savings Accounts thanks to the account's lack of fees and high-yield rate of 0.25% APY. That's higher than what many brick-and-mortar banks currently offer.
The opening balance requirement is $25 to open an account. There aren't any other major requirements — except for the federally-mandated limit of six withdrawals per month all banks must comply with. First Internet Bank will provide you with a free debit card and reimburse up to $10 per month in ATM fees. Make sure to keep track of your account transfers and withdrawals to avoid the penalty of $5 per transaction if you surpass the transaction limits.
Money Market Accounts
The best money market accounts provide you with the flexibility of writing checks and paying bills while earning savings rates. First Internet Bank's money market account earns you more than its savings product, which is why it's #3 on GOBankingRates' list of Best Money Market Accounts for 2022. You'll earn 0.50% APY, but need to maintain at least $4,000 per month to avoid the $5 maintenance fee.
A $100 minimum opening balance is required. However, you'll earn one of the highest yields around and receive up to $10 per month in ATM fee reimbursements.
Be aware that a money market account is considered a savings account and therefore, you'll be limited to six transfers/withdrawals per month. If you don't have many bills to worry about, a money market account can be more lucrative due to the higher interest rate. Otherwise, you might want to add a checking account to cover additional transfers, bills and withdrawals to avoid the excess-transaction penalty.
CD Rates
If you have a lump sum of money you don't need for a while, a certificate of deposit will guarantee you a set amount of interest for the term of your choice. To earn the best CD rates, choose a longer term. 
First Internet Bank of Indiana's CDs are award-winning, coming in second place for Best CD Accounts. There are eight different term lengths from three months to five years. A $1,000 minimum is required but you'll earn between 0.25% to 0.95% APY.
While the five-year term has the most earning potential, make sure you can part with the funds for the entire term. First Internet Bank's early-withdrawal penalty is steep — you'll lose nearly six months to one year of interest.
First Internet Bank's Best Features
GOBankingRates uses a variety of criteria to evaluate and score all banking institutions to uncover which ones have the most noteworthy products and services. First Internet Bank ranks well across several categories due to its excellence in the following features:
Breadth of Products
Online banks often focus on a limited number of accounts and services. First Internet Bank is a full-service financial institution providing a variety of bank accounts, retirement planning, mortgages, loans and business banking.
Rates
You'll find that First Internet Bank's rates for its checking, savings and CDs beat many of the best and largest banks in the country. You can earn between 0.25% and 0.50% with a First Internet Bank checking, savings or money market account without having to maintain a large balance.
Opening Deposit Requirements
If you're just getting started with banking, you'll be pleased to know you don't need a large cash outlay to open an account with FIB. All you need is $25 to open a checking or savings account or $100 for a money market.
Fees
First Internet Bank doesn't charge account holders fees very often. With the exception of Interest Checking, there are no monthly maintenance fees for most of its checking and savings accounts. Money market accounts come with a $5 fee which can be waived when you maintain a balance of $4,000 or more.
In addition, some of the priciest fees, such as the overdraft fee of $30 can be avoided by signing up for overdraft protection or by carefully monitoring your account balance.
Editor's Favorite

Although First Internet Bank offers award-winning accounts, the best part may be the ease of use and navigation available through the mobile app and online website. The website loads quickly and uses a clean white backdrop with minimal images and graphics. The knowledge base available through the search bar in the upper right-hand corner makes it simple to find the information you need.
Banking Experience
If you're at ease with handling all your banking online, you'll be pleased with what First Internet Bank has to offer. Even if you're just getting started with online banking, the process should be pretty simple to follow.
Customer Service
There are no physical branches available, but customer service can be reached by phone at 1-888-873-3424, by emailing bank@firstib.com or text message banking. Customer service hours are 7:00 a.m. to 9:00 p.m. EST on weekdays and 9:00 a.m. to 3:00 p.m. EST Saturdays.
Accessibility/Branch Availability
There are no branch locations available. However, the mobile app and website are capable of handling most of your banking needs.
Mobile & Digital Experience
The mobile banking app and website are simply designed and easy to follow. View your account information in real time, deposit checks, transfer funds, pay bills and even use the app on your Apple Watch. The most recent reviews from customers for the mobile app are:
Security-wise, information can only be accessed through the mobile app when your phone is unlocked. First Internet Bank uses encryption to ensure your privacy and assets are safe.
Convenience/Ease of Use
The online-only bank provides you with access to your accounts 24/7. Besides access to your account, First Internet Bank has tutorials available through its blog so you can learn more about what features are available.
How to Open an Account
Opening an account online has been streamlined to be as fast and simple as possible. You'll need:
To be a legal resident of the U.S. 

Be at least 18 years of age

Provide your Social Security number

Provide a government-issued photo ID such as a driver's license or passport

Enter bank and

routing information

from your existing bank to send funds to your new account
Fees
First Internet Bank has no fees for incoming wire transfers, your first check order or ATM withdrawals, but there are other fees to look out for:
Monthly Maintenance Fees

: $10 for Interest Checking accounts and

$5 for Money Market accounts, which can be waived with a $4,000 average monthly balance.

Returned Item Fee

: $20

Cashier's Check Fee

: $5

Wire Transfer (Outgoing)

: $20 domestic and $50 international 

NSF Fee

:

$30
First Internet Bank vs. Competitors
Take a look at how First Internet Bank compares to similar banks.
| Competitor: | Best For: |
| --- | --- |
| First Internet Bank | High-yield interest accounts |
| Wells Fargo | Physical branch availability |
| Chase | Credit card products |
| Bank of America | Loans and mortgage options |
First Internet Bank vs. Wells Fargo
Wells Fargo has over 7,200 locations, raising the odds that there is a physical branch near you. In contrast, First Internet Bank is online-only and best for customers who prefer a DIY approach to banking. 
First Internet Bank vs. Chase Bank
Chase is well known for its suite of quality credit cards that range in function from travel to rewards to cash back. First Internet Bank only offers account holders one cash-back credit card. However, First Internet Bank's accounts earn a significantly higher yield than the 0.01% a Chase savings account offers.
First Internet Bank vs. Bank of America
Both banks provide a variety of services including bank accounts, loans and mortgages. Bank of America is one of the largest lenders in the country when it comes to auto loans, mortgages and more. If you foresee needing a home mortgage or other type of loan in the future, banking with BofA could give you access to more loan options including relationship interest rates.
Final Take
If you'd like to simplify your banking and handle all your money needs through one financial institution, First Internet Bank is a great choice. You'll have access to checking, savings, loans and mortgages all in one place. Best of all, the fees are low and interest rates are higher-yield when compared to traditional brick-and-mortar banks. Opening an account takes just a few minutes — get started now.
First Internet Bank FAQ
Some other topics not covered in this First Internet Bank review include:
What was the first full service internet bank?

First Internet Bank of Indiana claims to be the first FDIC-insured internet bank

. 

Can I bank with First Internet Bank if I am not from Indiana?

First Internet Bank is an online-only bank and is available to customers in all states.

What is the daily limit for ATM withdrawals?

You may withdraw up to $750 per day when you bank with First Internet Bank.

What are the fees to use an ATM?

First Internet Bank does not charge ATM fees, but the operator of the machine may. Depending on the account type, you may be eligible for $10 in ATM fee reimbursements per month.

 

Does First Internet Bank offer free money for signing up for an account?

There are no

First Internet Bank

sign-up bonuses at this time.
Rates are subject to change; unless otherwise noted, rates are updated periodically. All other information on accounts is accurate as of Jan. 11, 2022.
Editorial Note: This content is not provided by First Internet Bank. Any opinions, analyses, reviews or recommendations expressed in this article are those of the author alone and have not been reviewed, approved or otherwise endorsed by First Internet Bank.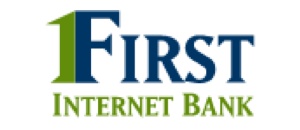 Take Advantage of our Best Offer(s)