Lake Michigan Credit Union Review: Competitive Interest Rates for All Savers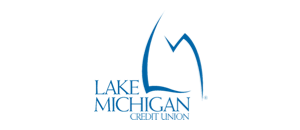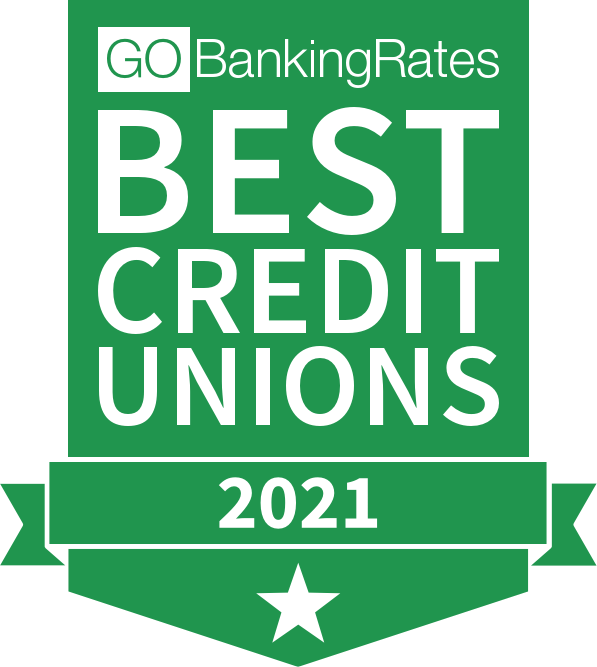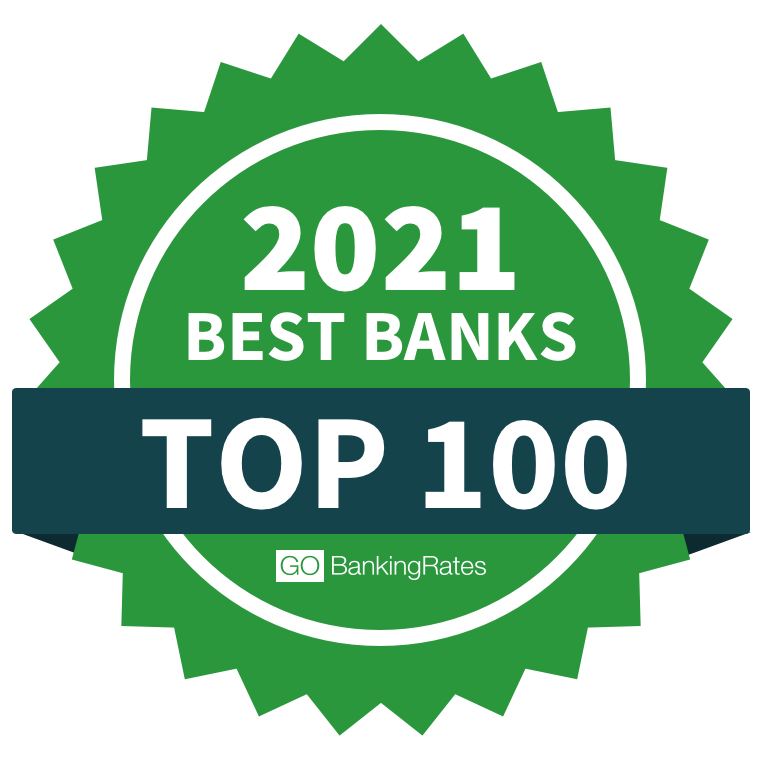 Our Take
Lake Michigan Credit Union built its reputation on providing reliable, low-cost, nonprofit banking. It is still meeting this vision for today's customers with a full range of banking, borrowing, investing and insurance products.
Rates
Fees
Customer Service
Services & Accessibility
How did we calculate this?
Pros
High interest rates on checking accounts, up to 3.00% APY
Generous eligibility requirements to become a member
Wide variety of banking and loan products
Cons
Service area limited to select locations in Michigan and Florida
Monthly fees on some accounts
About Lake Michigan Credit Union
Lake Michigan Credit Union has been serving the state of Michigan since 1933, when Grand Rapids teacher Lloyd F. Hutt saw a need for reliable banking amid the Great Depression. What followed was the Grand Rapids Teachers Credit Union. In 2002, the financial institution changed its name to Lake Michigan Credit Union.
By 2016, Lake Michigan Credit Union was the largest credit union in the state. Today, it has more than $9 billion in assets and serves more than 400,000 members in Michigan and southwest Florida. If you live in the service area, it's easy to become a member and take advantage of its benefits. With these benefits made available to customers in its network, GOBankingRates has awarded it a spot as one of the Best Credit Unions in 2021.
Lake Michigan Credit Union Products
This Lake Michigan Credit Union review takes a closer look at its array of choices — from several types of checking and savings accounts to mortgages and IRAs. Here's a quick look at what's offered.
Product
Features
Checking Accounts

No minimum balance required on Max or Free Checking
Free debit/ATM card
Free online and mobile banking
Unlimited check writing
Competitive interest rates on Max and Investor Checking

Savings Accounts

$5 to open a Member Savings account
Avoid monthly fee by keeping a $300 minimum daily balance
Sub-savings accounts for targeted savings goals
Health Savings Account, Coverdell Education Savings and Holiday Club accounts available

IRAs

Traditional IRAs and Roth IRAs available
No account opening or maintenance fees
Competitive rates

Certificates of Deposit

Terms from 3-60 months
$500 minimum deposit
Competitive interest rates

Credit Cards

Two credit cards available: Max Rewards Visa and Prime Platinum Visa
Earn up to 3% cash back on purchases with Max Rewards
Low interest rates (as low as Prime plus 3.00%)
Zero-liability fraud protection

Mortgages

Purchase, refinance and construction loans available
Low down payments
Fixed and adjustable rates

Home Equity Loans

Terms from 5 to 15 years
Fixed home equity loans and lines of credit

Auto and RV Loans

Loans available for new and used vehicles
Competitive loan rates and terms
No prepayment penalties
Financing for cars, trucks, vans, motorcycles, ATVs and watercraft

Personal Loans

Flexible terms with fixed rates and payments
No prepayment penalties or application fees
No collateral requirements

Insurance

Policies for home, auto, life, health and disability and Medicare
Business insurance, including property and liability, commercial auto, workers' compensation and lessor's risk available
Checking Account Overview
LCMU offers four different checking accounts plus a Pay Card program for those who don't qualify for one of the traditional accounts. There's no minimum required to open an account. Best of all, Max Checking and Investor Checking accounts pay a higher than average APY for balances.
Features
Competitive APYs, between 0.20% APY and up to 3.00% APY for Max Checking
No minimum balance requirements for Max Checking and Free Checking
Access to more than 55,000 ATMs through LMCU and Allpoint network
No monthly fees
Mobile check deposit
Pros
Free check orders
Interest compounded daily
Free access to mobile banking
Cons
Bill Pay is free only for customers with direct deposit.
Accounts with no activity for six months are charged a dormant account fee.
Savings Account Overview
Savings at LMCU earn more interest than similar savings accounts at traditional banks. Choose from Member Savings, Max Savings or the Holiday Club. Other savings options include the Kid and Teen Club, Health Savings Accounts and Coverdell Education Savings Accounts.
Features
Open a basic savings account for as little as $5.
Rates on savings products range from 0.25% to 0.80% APY
Pros
Competitive interest rates up to 16 times the national average
Regular savings account APY, between 0.25% APY for Member Savings, five times greater than the national average, and up to 0.80% APY for Max Savings
Plenty of options for savers in all life stages
Cons
Best interest rates are reserved for higher balances.
Monthly fees and minimum balance requirements apply to some accounts.
Money Market Account Overview
With a Money Market account from Lake Michigan Credit Union, you can write a limited number of checks while still getting great interest rates.
Features
Competitive APY
Earns interest at market rates
No withdrawal or deposit minimums
Pros
0.25%-0.50% APY interest
No minimum deposit
Interest accrues daily, deposited monthly
Cons
Minimum balance of $2,500 to accrue interest
Limit of six checks or electronic withdrawals each month
CD Rates
A CD offers additional savings options if you have money on hand that you don't need to immediately access. Choose a term that fits your savings goals. Then, let your money go to work earning interest.
Features
Terms from three months to five years
Rates from 0.25% APY-1.15% APY
$500 minimum balance
Pros
Deposits are insured for up to $250,000 through the National Credit Union Administration.
Deposits don't lose value unless cashed in early.
Cons
Must enroll in Member Owner Rewards Enhancement program to qualify for highest rates
Banking Experience
Lake Michigan Credit Union has a limited footprint in the United States, but that doesn't mean you should dismiss it as an option if you live outside the primary service areas. Instead, you can opt manage your accounts through online and mobile banking and take advantage of what LMCU has to offer.
Customer Service
Customer service is available via telephone Monday through Friday from 8 a.m. until 11 p.m. and Saturday from 9 a.m. to 1 p.m. Live chat sessions are also an option Monday through Thursday from 9 a.m. until 5:30 p.m. and Friday from 9 a.m. until 6:30 p.m.
Accessibility and Branch Availability
Lake Michigan Credit Union has more than 50 branches in Michigan and southwest Florida. Most branches are open Monday through Thursday from 9 a.m. until 5:30 p.m. Friday hours are usually 9 a.m. to 6 p.m., and Saturday hours are 9 a.m. until 1 p.m. These hours may vary, so customers are encouraged to verify these hours with their local branches.
Mobile and Digital Experience
You can check balances, review transactions, pay bills and more in Lake Michigan Credit Union's mobile app. The app has a rating of 3 out of 5 on Apple's App Store and 4.1 out of 5 on Google Play.
Convenience and Ease of Use
Before opening an account, you must become a member of Lake Michigan Credit Union. Here's who qualifies:
Anyone who lives or works in Michigan's lower peninsula or anywhere in Florida
Immediate family members of an LMCU member
Anyone who contributes $5 to the

Amyotrophic Lateral Sclerosis Association

Foundation
How To Open an LMCU Account
After joining the credit union, here's how to open an account online.
Provide basic information, such as your name, physical address and Social Security number.
Choose the accounts you want to open.
Fund the accounts.
Key Information

Customer Service number: 800-242-9790

Routing number: 272480678

Locations: Lake Michigan Credit Union Near You
LMCU Fee Overview
While several accounts have no monthly fees, you can still get hit with surcharges for other activities. Here's a look at what to expect.
type
Amount
Monthly Maintenance Fees

$5 for Member Savings
$10 for Investor Checking

Overdraft Fees
$30
Wire Fees

Outgoing Domestic Wire Transfer: $25
Incoming Domestic Wire Transfer: $5
Outgoing International Wire Transfer: $50
Incoming International Wire Transfer: $10

NSF Fee
$30
Cashier's Check Fee
$2
Money Order Fee
$2
Check-Cashing Fee for Non-Members
$5
Monthly maintenance fees can be waived by maintaining minimum balance requirements.
Is Lake Michigan Credit Union the Right Choice for You?
Lake Michigan Credit Union continues to provide members with a dizzying array of banking products and services that rival some of the biggest banks in the country. It's easy to become a member, so it may be worth joining even if you don't live in Michigan or Florida.
Competitive interest rates and attractive loan terms make LMCU a serious option for anyone who prefers nonprofit banking. In fact, the only difference you may notice between LCMU and for-profit banks is better returns in your accounts.
More Banks With Competitive Rates

Bank Branches

Credit Unions
Editor's Favorite

Lake Michigan Credit Union's standout product is the Max Checking account. The 3% APY beats most of the competition. Best of all, it comes with fewer restrictions and requirements to get the maximum interest rate.
Lake Michigan Credit Union FAQ
Here are answers to some of the commonly asked questions about Lake Michigan Credit Union.
Is Lake Michigan Credit Union FDIC-insured?

Lake Michigan Credit Union is not insured by the Federal Deposit Insurance Corp. All shares in the credit union are protected by the National Credit Union Share Insurance Fund, which is similar to FDIC insurance.

How many branches does Lake Michigan Credit Union have?

LCMU has more than 50 branches in Michigan and southwest Florida. In Michigan, there are branches in Grand Rapids and the following counties: Ottawa County, Washtenaw County, Kent County, Oakland County, Kalamazoo County, Wayne County, Muskegon County, Saginaw County, Grand Traverse County.
The credit union also has branches in Charlotte, Collier, Hillsborough and Lee counties in Florida.

Does Lake Michigan Credit Union use Zelle?

Lake Michigan Credit Union is not on Zelle's list of partner banks and credit unions. You can still use the platform to send money to someone if you download the Zelle app.

How do I order checks from Lake Michigan Credit Union?

Visit a local branch or call Member Services at 800-242-9790 to order checks. The account balance must be at least $100, and any charges for the checks will be deducted from the account.

Does Lake Michigan Credit Union offer free money for signing up for an account?

Lake Michigan Credit Union is not currently offering account bonuses for new customers. However, the bank has been known to offer promotions in the past, especially providing perks for members. Be sure to check the LMCU's official website for the most up-to-date details.
This article has been updated with additional reporting since its original publication.
Rates are subject to change. Information on accounts is accurate as of Dec. 8, 2020.
This content is not provided by Lake Michigan Credit Union. Any opinions, analyses, reviews or recommendations expressed in this article are those of the author alone and have not been reviewed, approved or otherwise endorsed by Lake Michigan Credit Union.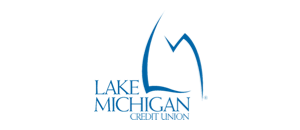 Take Advantage of our Best Offer(s)