Quontic Bank Review: Online Banking With No Fees and High APY
GOBankingRates Score
Quick Take: If you're searching for a bank with high annual percentage yields, Quontic Bank should be near the top of your list. The bank's line of CDs also offers excellent rates, and most deposit accounts come with no fees.
Checking Accounts
Savings Accounts
Certificates of Deposit
Banking Experience
How did we calculate this?
Pros
High APYs across all accounts
No monthly service fees on most accounts
Access to more than 90,000 surcharge-free ATMs
Live chat available during business hours
Cons
Limited number of branches
Quontic Bank Overview
Headquartered in New York, Quontic Bank was established in 2009 and operates almost exclusively as an online financial institution that offers banking and mortgage products to customers in all 50 states. Today, the bank also has what it calls an outpost in the metaverse.
In 2015, it earned the U.S. Treasury Community Development Financial Institution or CDFI designation, which is given to banks that successfully assist low-income customers. To date, it is the only fully digital bank to receive this designation. Quontic Bank was a finalist in GOBankingRates' Best Checking Accounts of 2023.
Key Features
Checking Accounts
Quontic Bank offers three checking accounts: High Interest Checking, Cash Rewards Checking and Bitcoin Rewards Checking. The High Interest and Cash Rewards accounts both have minimum deposits of $100, while Bitcoin Rewards has a minimum opening deposit of $500.
With the High Interest Checking account, you get an outstanding APY when you make at least 10 qualifying debit card point of sale transactions of $10 or more per statement cycle. Otherwise, the account has an APY of 0.01%. Quontic Bank's High Interest Checking account made the list of GOBankingRates' Best Checking Accounts of 2023.
The Cash Rewards Checking account pays up to cash back on all eligible debit card purchases. The Bitcoin Rewards account works similarly, except customers get 1.50% Bitcoin back on all eligible debit card purchases. None of the accounts charge monthly service fees.
Savings Accounts
Quontic Bank offers a single savings account: High Yield Savings. The APY on this account is , much higher than the industry average. Additionally, interest compounds daily, which helps savings grow more quickly. The minimum opening deposit is $100, and there is no monthly service fee or fees for excessive withdrawals.
Certificates of Deposit
Quontic Bank offers a slim lineup of CDs. There are just four terms available, but all pay very high yields that are comparable to the best CD rates. Terms range from six months to five years, with APYs from to . A minimum deposit of $500 is required to open any certificate of deposit at Quontic.
Banking Experience
Since Quontic is an online bank, customers rely on the bank's website and mobile app to monitor balances, pay bills and deposit checks. The app has a rating of 3.2 on Google Play and 4.4 on the App Store. Customer service representatives are available Monday through Friday from 9 a.m. until 6 p.m. EST. Live chat and a list of frequently asked questions are also available on the bank's website.
Comparable Online Bank Options
Here's how Quontic Bank's offerings compare to other online banks.
First Internet Bank
First Internet Bank offers two checking accounts — Interest Checking and Free Checking — as well as a free savings account. The APY is for the interest-earning checking account and 0.80% for the savings account — both considerably lower than what's available at Quontic Bank. However, First Internet Bank's broader range of CD terms edges out Quontic, with APY as high as %.
Ally Bank
Ally Bank has a single checking account and a savings account — both earn interest and come with no monthly maintenance fees. The APY for the checking account is lower than Quontic's, but the savings account APY is closer at . Quontic also has the advantage for ATMs. Ally customers have access to half the number of surcharge-free ATMs. Ally does offer a greater range of CD terms, including a no-penalty CD and the Raise Your Rate CD, which lets customers take advantage of rising interest rates.
Final Take
Quontic Bank succeeds in its mission to provide high-yield deposit accounts and $0 fees on many features. The bank is best for customers who are comfortable with online banking and those who need support with access to home loans. If you're in the market for a new checking or savings account, consider Quontic Bank to take advantage of its great rates.
FAQ
Here are the answers to some commonly asked questions about Quontic Bank.
Is Quontic a legitimate bank?

Although it does not have physical bank branches, Quontic is a legitimate bank. It opened in 2009 and earned the U.S. Treasury's Community Development Financial Institution designation in 2015. Quontic is a member of the FDIC.

Is Quontic Bank a local bank?

Quontic Bank is headquartered in New York and has loan offices in New York and Florida. However, banking customers must use the website and mobile app for their banking.

Does Quontic Bank have fees?

Quontic Bank does not charge monthly service fees or overdraft fees. Other services like cashier's checks, photocopies, money orders and wire transfers are free. In fact, the only fee it does charge is a $5 monthly fee for dormant accounts.

Does Quontic Bank charge ATM fees?

Quontic Bank customers can use more than 90,000 ATMs across the nation without paying fees. This includes all ATMs on the AllPoint and MoneyPass networks and SUM program as well as ATMs located in Target, Speedway, Walgreen, CVS, Kroger, Safeway, Winn Dixie and Circle K.
Vance Cariaga and John Csiszar contributed to the reporting for this article.
Editorial Note: This content is not provided by any entity covered in this article. Any opinions, analyses, reviews, ratings or recommendations expressed in this article are those of the author alone and have not been reviewed, approved or otherwise endorsed by any entity named in this article.
Methodology: To determine rankings for the Best Checking Accounts, GOBankingRates looked at the following factors from all banks (excluding credit unions): (1) total assets as sourced from the FDIC; (2) number of branch locations as sourced from the FDIC; (3) minimum deposit to open an account; (4) monthly checking fee ratio (percentage based on the minimum to avoid the fee compared to the monthly fee itself); (5) APY on the checking account; (6) overdraft fee amount; and (7) the average mobile app rating between the Android and Apple app stores. All factors were then scored and combined, with the lowest score being best. Factors (1), (2 and (5) were weighted 0.5 times, and factor (4) was weighted 1.5 times. 
Rates are subject to change; unless otherwise noted, rates are updated periodically. All other information on accounts is accurate as of Jan. 5, 2023.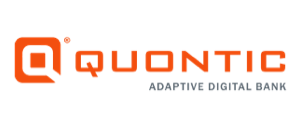 Take Advantage of our Best Offer(s)