Raymond James Bank Review 2021: Banking Services for Investors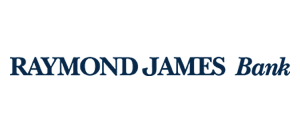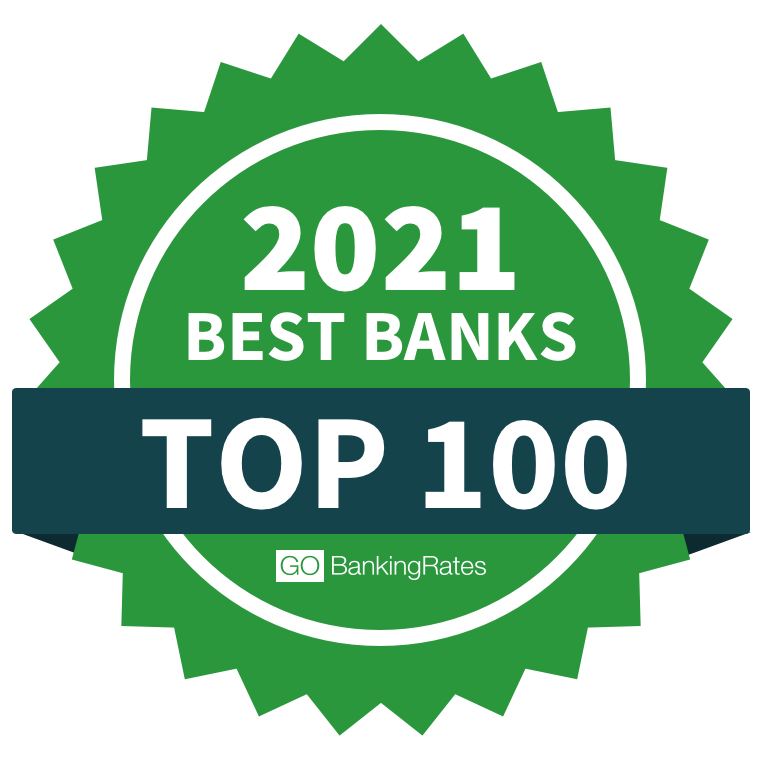 GOBankingRates Score
Our take: Raymond James Bank is a banking option worth considering if you either have a Raymond James Financial investment account or plan to open one. By having your checking and savings accounts in the same place as your investments, you can get one consolidated statement for a more complete financial picture.
Statement Features
Services Offered
Customer Service 
Range of Products
How did we calculate this?
Pros
Consolidated statements let you see your deposit accounts and investments all in one place
Dedicated advisor with an investment account
Cons
No branches for in-person banking
Customer service only available during normal business hours
About Raymond James Bank
Raymond James Financial was founded in 1962 as an investment bank. In 1994, Raymond James Bank opened as a way to provide retail banking products such as checking and savings accounts. The company is headquartered in St. Petersburg, Florida, and now has about 8,200 financial advisors and more than $900 billion in total client assets. It trades on the New York Stock Exchange under the symbol RJF.
Raymond James Bank Products
Raymond James Bank offers checking, savings, money market and CD products, as well as mortgages and, of course, investments. Here's a quick overview.
Product
Key details
Checking

Pays interest on balances above $1,000
Consolidated statements

Savings

Pays interest on any size balance
APY of 0.01%

Money Market

Convenient access to funds
Six transactions per month

Certificates of Deposit

Terms from 90 days to five years
Higher rates for longer terms
APY up to 0.45%

Mortgages

Fixed and adjustable rates
Interest-only payment options
FHA and VA programs available
Jumbo mortgages available
Down payment assistance

Investments

Dedicated advisor
Financial planning services
Raymond James Bank Checking Account Review
Raymond James Bank offers a single checking account: the Choice Rate Checking account. If you are a Raymond James investment customer, you can get a combined statement that includes your checking account, other deposit accounts and your investments.
Features
0.01% APY on minimum daily balances of $1,000 or more
$10 monthly service charge can be avoided by maintaining a $1,000 minimum daily balance, a $1,500 average daily balance, or a $5,000 minimum combined balance in any Raymond James Bank deposit account
Pros
Easily move funds from checking to savings or investments
Interest-bearing
Cons
Only one account available
Low APY
Raymond James Bank Savings Account Review
The Raymond James Bank Simply Savings account pays 0.01% APY on all balances.
Features
Basic savings account for short-term savings goals
Transfer funds easily from checking account or to investment accounts
Pros
No minimum balance required to earn interest
No monthly service fee
Cons
Low APY
No high-yield options
Raymond James Bank Money Market Account Review
The Raymond James Bank Money Market Non-Sweep account pays a 0.01% APY on all balances. Investment accounts typically have a money market component into which they "sweep" cash from dividends. Since this is a non-sweep account, you have to deposit cash into it.
Features
Guaranteed rates
Up to six withdrawals per month
Pros
Easy access to funds by check or withdrawal
Transfer funds to other accounts easily
Cons
Raymond James Bank CD Accounts Review
Raymond James Bank offers CDs for terms ranging from 90 days to five years, with APYs ranging from 0.05% to 0.45%. The minimum opening deposit is $5,000 if you purchase the CD within a Raymond James brokerage account, or $1,000 if you purchase it outside a Raymond James brokerage account.
Features
Rates increase as the length of the term increases:

90 days, six months and 12 months: 0.05% APY
18 months and 24 months: 0.10% APY
36 months: 0.25% APY
48 months: 0.30% APY
60 months: 0.45% APY
Pros
Fixed interest rate for the term of the CD
Longer terms earn higher interest rates
Cons
Penalty may apply for early withdrawal of funds
Banking Experience
Raymond James Bank doesn't have branches, so transactions must be completed by your advisor, online or on the mobile app.
Customer Service
Customer service can be reached by calling 800-718-2265 during business hours. Online access is available 24/7 and some transactions can be completed that way.
You can also reach Raymond James Bank via email at raymondjamesbank@rjbank.com.
Mobile and Digital Experience
The Raymond James Bank online banking service lets you access your accounts to check balances, transfer funds between accounts, view your account history and more. The client access app is designed for investment clients, as it lets you access your investment accounts as well as banking products. It doesn't rate very highly with users, however. The app gets a rating of just 2.6 stars out of 5 on Google Play and 3.0 stars on the App Store.
How To Open a Raymond James Bank Account
To open an account, contact a Raymond James advisor.
Key Information

Customer service number: 800-718-2265

Routing number: 063191749
Raymond James Bank Fees
Regardless of whether a bank charges fees to maintain an account, most charge fees for other activities and services. At Raymond James, some fees, such as those for certified checks or cashier's checks, are waived for customers who have over $500,000 in assets. Here's a look at some fees you might face:
| Fee | Amount |
| --- | --- |
| Deposit item returned unpaid | $10 for Choice Rate Checking |
| Cashier's check | $25 |
| Outgoing domestic wire | $20 |
| Outgoing foreign wire | $50 |
| Insufficient funds | $30 for Choice Rate Checking |
Raymond James Bank vs. Competitors
To find the best bank for your needs, you'll want to take a look at several options. Here's how Raymond James Bank stacks up against other banks.
| Bank | Best for |
| --- | --- |
| Raymond James Bank | Investors who want all their money in one place |
| Bank of America | Nationwide branches |
| Ally Bank | Online banking with high rates |
| Chase | Credit card offerings |
Raymond James Bank vs. Bank of America
Bank of America has about 4,300 retail banking locations and 17,000 ATMs nationwide, which makes it a good choice for those who like to do their banking at a branch. Raymond James Bank doesn't have any branches, but it does offer a one-stop shop for both banking and investments, with personalized service from a financial advisor.
Raymond James Bank vs. Ally Bank
Ally Bank is an online-only bank that offers great rates on savings accounts and CDs as well as a wide range of loans and investment services. But if you're looking for a personal touch, Raymond James Bank is the way to go since you will have an advisor to help with all your banking and investment needs.
Raymond James Bank vs. Chase 
Chase has a wide variety of credit cards to choose from in addition to checking and savings accounts and other banking products. Raymond James Bank gets the edge if you want a dedicated advisor to help you with both banking and investments in one place.
Is Raymond James Bank Good?
If you have a lot of investments and like the convenience of having all your financial accounts in one place, Raymond James Bank is a great bank for you. You'll get a consolidated statement that shows all of your assets and loans as well as guidance from a dedicated financial advisor. To open an account, reach out to a Raymond James advisor.
Editor's Favorite

Raymond James Bank's main strength is that it lets you keep all of your financial assets under one roof, including checking accounts, savings accounts, CDs, loans and investments. It's an especially good choice if you already have investments with Raymond James Financial.
Raymond James Bank FAQ
Here are the answers to some commonly asked questions about Raymond James Bank and Raymond James.
Is Raymond James Bank FDIC-insured?

Deposits in Raymond James Bank are FDIC-insured up to the allowable limit of $250,000 per depositor. Funds in a Raymond James Financial investment account are not FDIC insured, however.

Does Raymond James Bank offer free money for signing up for an account?
Does Raymond James offer online trading?

With the approval of the branch manager, Raymond James clients can access online trading upon request.
Rates are subject to change. Information on accounts is accurate as of Feb. 5, 2021.
This content is not provided by Raymond James Bank. Any opinions, analyses, reviews or recommendations expressed in this article are those of the author alone and have not been reviewed, approved or otherwise endorsed by Raymond James Bank.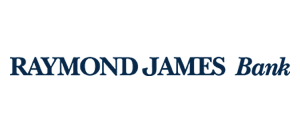 Take Advantage of our Best Offer(s)