Rocket Dollar Review 2023: Is It Right for You?
GOBankingRates Score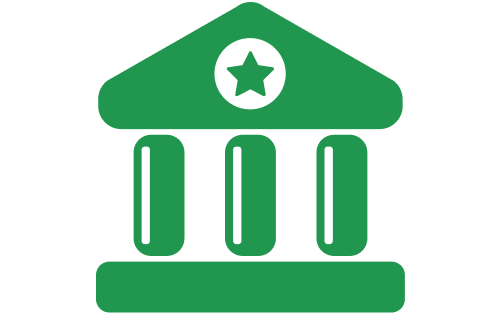 Quick Take:
Rocket Dollar is an excellent choice for those who want to invest an IRA or solo 401(k) in alternative investments. Its investment choices include cryptocurrency,
real estate
, precious metals and startups. But while Rocket Dollar lets you invest your IRA or 401(k) in unique ways, its fees hold it back somewhat.
Fees
Features
Investment Options
Customer Service
How did we calculate this?
Pros
Lets you set up a self-directed IRA or solo 401(k)
Offers a broad range of alternative investments
Allows you to bring your own investments
Cons
Somewhat high fees
Lacks traditional investments
Rocket Dollar Overview
Rocket Dollar is a self-directed IRA custodian offering retail investors alternative asset investments. Its choices include real estate, cryptocurrency, precious metals, peer-to-peer loans, small businesses, startups and private equity. It also lets you Bring Your Own Deal (BYOD), allowing you to invest in assets not currently on the platform.
Key Features
Rocket Dollar's self-directed IRAs and solo 401(k)s are what make it stand out in an ever more competitive fintech space. Here are a few of its key features:
Fees
Rocket Dollar charges a setup fee to open your account, then has two different subscription tiers, and the fees you pay will depend on the subscription tier.
Silver Tier: $360 setup fee plus $15 per month
Gold Tier: $600 setup fee plus $30 per month
Features
Rocket Dollar has a few features that set it apart from competitors:
Self-Directed Retirement Accounts
Rocket Dollar users can set up a self-directed IRA or a solo 401(k). As is normally the case, the 401(k) allows a much higher contribution limit.
There are subscription tiers for both account types: Silver and Gold. The Gold tier includes the all features of Silver, plus a few additional perks.
| Silver Tier | Gold Tier |
| --- | --- |
| No minimum deposit to open | Priority support and expedited transfers |
| Bring Your Own Deal | Four free wire transfers per year |
| Online storage | Tax filing help |
| Email support | Option for a custom-named IRA LLC |
| Investment dashboard access | Roth IRA conversion assistance |
| No fee for transfers from your existing account | |
| Fair Market Value reporting | |
Variety of Alternative Assets
Regardless of the account type, Rocket Dollar gives you access to several types of alternative investments. Rocket Dollar notes on its website that you are permitted to invest in any asset not prohibited by the IRS.
Bring Your Own Deal
BYOD is a unique feature that can make this platform even more flexible. As mentioned, Rocket Dollar will let you invest in any asset not prohibited by the IRS. If one is allowable but not currently available on the platform, Rocket Dollar's team will help you bring the asset to its platform.
Investment Options
Rocket Dollar lets you invest in cryptocurrency, precious metals, commodities, futures, options and private equity. As mentioned, its BYOD feature lets you bring new investments to the platform if they aren't already available — so its alternative investment options are virtually limitless.
Customer Service
Rocket Dollar doesn't have profiles available with platforms like TrustPilot or the Better Business Bureau, making it difficult to gauge what kind of experience others may have had.
That said, there is an email contact and a phone line you can call, available Monday through Friday, 9 a.m. to 6 p.m. CST. There is also a knowledgebase and a physical mailing address listed on its website. If you opt for the Gold subscription, you have access to priority support.
How Rocket Dollar Stands Out
Rocket Dollar stands out by offering self-directed IRAs and solo 401(k)s and letting you invest in virtually any alternative asset. Other fintechs let you invest your IRA in cryptocurrency and precious metals, but none offer a similar variety of alternative assets.
Comparable Self-Directed IRA Options
Two comparable self-directed IRA options are BitIRA and Coin IRA. Here's how they compare.
BitIRA
BitIRA lets you invest your self-directed IRA in bitcoin and other cryptocurrencies. It has some interesting features, such as multi-signature wallets, offline cold storage and insurance coverage for digital assets. However, BitIRA is mainly for those specifically seeking exposure to cryptocurrencies within a tax-advantaged account. Meanwhile, Rocket Dollar is ideal for investors looking for a broader range of alternative assets in their retirement accounts.
In terms of cost, Rocket Dollar is pricier. BitIRA only has a $195 annual maintenance fee and a $50 setup fee.
Coin IRA
Like BitIRA, Coin IRA focuses on cryptocurrency investing for IRA and non-IRA custodial accounts. However, Coin IRA adds precious metals, allowing you to invest in gold, silver and platinum. Coin IRA doesn't have a solo 401(k) option but supports traditional IRAs, Roth IRAs, SEP IRAs and SIMPLE IRAs.
Coin IRA might be cheaper than Rocket Dollar if you are only interested in crypto or precious metals. Instead of monthly fees, it charges fees of 1.25% on buy trades and 1% on sell trades. Thus, it could be much cheaper for buy-and-hold investors.
How To Apply
Setting up an account with Rocket Dollar is a simple and straightforward process. Head to Rocket Dollar's website, then follow these steps:
Click "Get Started": Click the "Get Started" button on the homepage or the account type page to begin the application process.
Fill out the application: Provide your personal information, such as your name, address, Social Security number and other relevant details.
Choose your account type: Select the type of self-directed retirement account you want to open, either a self-directed IRA — traditional or Roth — or a self-directed solo 401(k).
Fund your account: You can fund your new Rocket Dollar account by rolling over funds from an existing retirement account, making a cash contribution or transferring assets.
Pay the setup fee: Rocket Dollar charges a one-time setup fee for opening a new account. You must provide payment information and pay the fee to complete your application.
Review and submit: Review your application to ensure all the information provided is accurate and complete. Submit your application once you've confirmed all the details.
Who Rocket Dollar Is Best For
Rocket Dollar is best for investors looking for a broader range of alternative assets in their retirement accounts. It gives you the most alternative assets and account types choices compared to its competitors.
Final Take
Rocket Dollar is a unique choice for investing your self-directed IRA or solo 401(k) in cryptocurrencies and other alternative investments. While its competitors also let you invest in cryptocurrencies, none of them have the broad range of investment options that Rocket Dollar offers.
However, that luxury comes at a cost, with Rocket Dollar's cheapest plan having a $360 setup fee and a $15 monthly charge.
FAQ
What does Rocket Dollar do?

Rocket Dollar is a financial services company specializing in self-directed retirement accounts. It allows customers to invest in a wide range of alternative assets, such as cryptocurrency, precious metals and private equity.

Is Rocket Dollar legitimate?

Yes, Rocket Dollar is a legitimate financial services company. It offers self-directed retirement accounts and has been in operation since 2018.

Who owns Rocket Dollar?

Rocket Dollar was founded by Henry Yoshida and Thomas Young, who are also part of the company's leadership team. The company is privately held, which means ownership is distributed among the founders, management and private investors.
The specific ownership breakdown is not publicly disclosed.

Where is Rocket Dollar located?

Rocket Dollar is headquartered in Austin, Texas in the United States. The company primarily operates through its online platform, making it accessible to customers across the United States, regardless of their physical location.
Editorial Note: This content is not provided by any entity covered in this article. Any opinions, analyses, reviews, ratings or recommendations expressed in this article are those of the author alone and have not been reviewed, approved or otherwise endorsed by any entity named in this article.
Information is accurate as of March 31, 2023, and is subject to change.