TAB Bank Review: Competitive APYs With Low Minimum Opening Deposits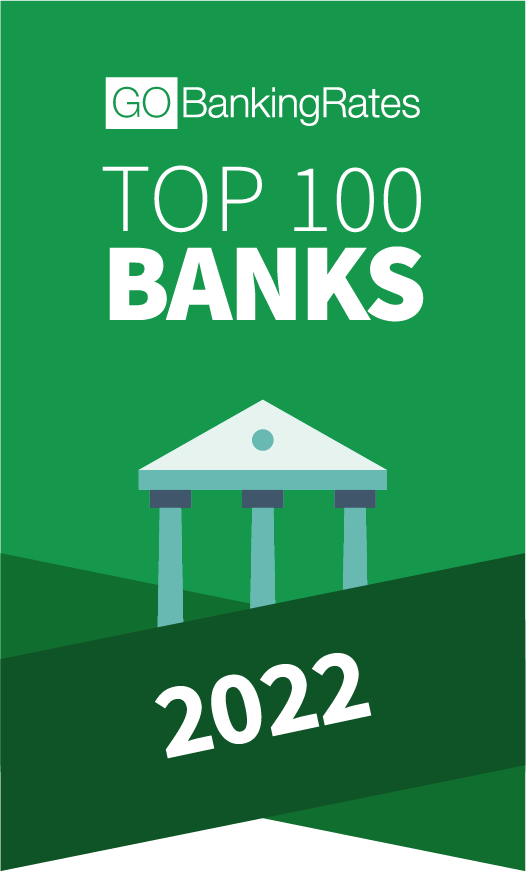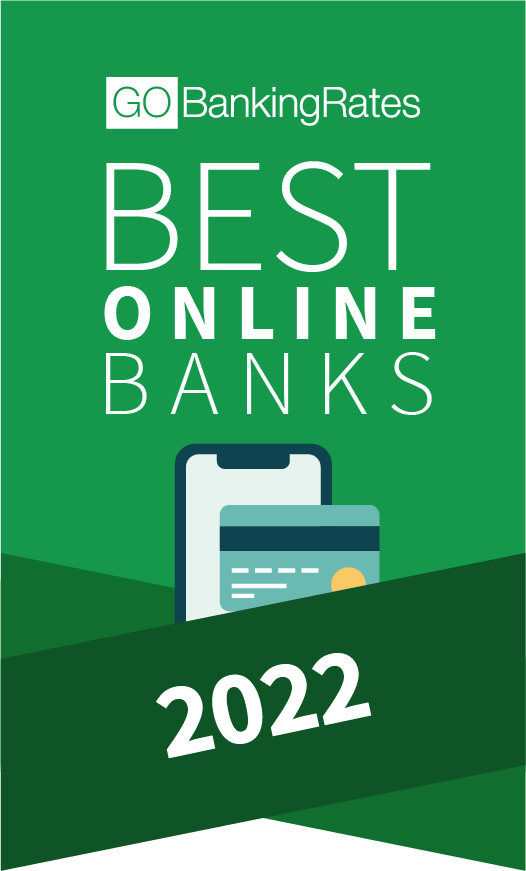 GOBankingRates Score
Quick Take:
TAB Bank was originally established to serve truckers from within Flying J's chain of truck stops, and it still caters to that mission today with its checking account specifically designed for truckers who need to collect and manage payments from the road.
However, the bank also offers checking, savings and money market accounts, as well as a range of certificates of deposit for anyone who is interested in an online-only banking experience.
Minimum Opening Deposits
Monthly Fees
Rates
Mobile Experience
How did we calculate this?
Pros
Low minimum opening deposits
Competitive APYs
Lack of monthly maintenance fees
Solid mobile experience
Cons
Lack of savings and money market options
About TAB Bank
TAB Bank is a relationship-driven financial institution based in Ogden, Utah. Founded in 1998, TAB — which stands for Transportation Alliance Bank — initially provided banking services from truck stops. More than 20 years and 10,000 clients later, TAB is an online bank with over $1.3 billion in assets.
TAB Bank's personal banking products include checking and savings accounts as well as a money market account and certificates of deposit. Although it still tailors its services to truckers, you don't have to work in the transportation industry to open a TAB Bank account. Whether you should open one depends on how well TAB fits your banking preferences and financial goals.
In GOBankingRates' Best Banks rankings for 2022, TAB Bank ranked as one of the Best Online Banks and Top 100 Banks. The bank's offerings also ranked among the Best CD Accounts, Best Money Market Accounts and Best Savings Accounts. Here's everything you need to know.
Checking Accounts
TAB Bank has two checking options — one of which allows you to earn rewards. Here are the details for each.
Kasasa Cash Back Account
With this account, there's no minimum deposit to open. Also, you won't have to worry about minimum account balances or monthly maintenance fees, and you'll be eligible to start earning rewards in your first monthly cycle.
You can earn unlimited 1% cash back on debit card purchases. However, you'll have to qualify to earn rewards by making at least 15 purchases of $5 or more and one qualifying deposit each month. The account also will refund out-of-network ATM withdrawal fees, up to $5 each and a maximum of $15 monthly.
Chrome Checking Account
Because TAB Bank recognizes that truckers have unique needs when it comes to depositing payments, such as Comdata checks, T-checks or EFS checks, its Chrome Checking account is the perfect pick. The account requires only $25 to open and pays a 0% APY on the account's balance.
One drawback is that the account does have a monthly service charge of $8. However, TAB Bank will waive the charge if you maintain a $1,000 minimum daily balance, have at least eight debit card purchases post to your account during each monthly statement cycle or have at least $1,200 in direct deposits per monthly statement cycle.
Savings Accounts
TAB Bank's only savings offering ranked among the Best Savings Accounts in GOBankingRates' annual study. Here's why.
High Yield Savings Account
TAB Bank's High Yield Savings account has no minimum deposit to open. It also features no minimum monthly balance requirement and no monthly maintenance fees, which means that your funds stay where they belong — in your savings account.
At least $1 is required to start earning interest. But with the % APY, you'll likely want to put as much money as you can into the account so you can reap the profits.
Money Market Accounts
The money market account at TAB Bank also ranked as a Best Money Market Account in GOBankingRates' annual study. Here's why it's worth considering.
Money Market Account
While TAB Bank only offers one money market account, it has a low minimum opening deposit as compared to other banks at just $25, and there are no monthly service fees. Plus, the minimum balance to earn interest is just $0.01.
The money market account offers a lower rate than the bank's high-yield savings account at % APY. However, the practical difference between the accounts is that you can write checks from the money market account, which could make a difference if you like to write an occasional check to access your funds.
CD Rates
GOBankingRates ranked TAB Bank's CD offerings among the Best CD Accounts of 2022. By investing in a CD, you can earn more money than with TAB Bank's other deposit options, but you have to be willing to let your CD mature until the end of its term before you can reap the profits.
TAB Bank has eight different CD options, with terms ranging from six to 60 months. Rates start at % APY for a six-month CD and max out at % APY for a 60-month CD. You must maintain a $1,000 minimum daily balance to earn the published rates, and you'll incur an interest penalty if you withdraw your money before the CD matures.
Banking Experience
TAB Bank received a 4.5 overall rating from GOBankingRates for a few different reasons. Here's what's behind the score.
Minimum Opening Deposits
When it comes to minimum opening deposits, TAB Bank's Kasasa Cash Back checking account and its High Yield Savings account do not require one, which isn't the standard among banks. Additionally, the bank keeps its minimum opening deposits reasonable for its other checking options and money market account, which all require just $25 to open.
To open a CD, you'll need a minimum of $1,000. And although some banks require a lower minimum deposit to open a CD, there are plenty of banks that have higher ones.
Rates
The rates TAB Bank offers on its checking, savings, money market and certificates of deposit are competitive. In particular, its high-yield savings account has a % APY, which is considerably higher than the national savings average of 0.06% APY.
And the bank's money market rate, which is % APY, ranks among the highest money market rates in the nation. Additionally, the bank's CD rates, which range between % APY and % APY, are competitive and perfect for a CD laddering strategy.
Monthly Fees
Monthly fees are another area where TAB Bank shines. The bank's Kasasa Cash Back checking account, High Yield Savings account and Money Market account do not have any monthly maintenance fees or service charges. The bank's other checking option has a monthly service fee of $8, but the fee can easily be waived by meeting simple requirements.
Mobile Experience
TAB Bank offers a solid mobile experience, and because it is an online-only bank, that's important. The app allows you to complete banking tasks like checking your balances, transferring money between accounts, paying bills and submitting mobile deposits.
It is available for both Android and iOS users with a rating of 4.7 stars on the App Store and 4.4 stars on Google Play.
Editor's Favorite

The bank's % APY for its High Yield Savings account is a standout feature. And the account's lack of fees equals another advantage. Due to the account having no minimum opening deposit, a $1 minimum monthly balance requirement and no monthly maintenance fees, you can keep more of your money in your savings account.
TAB Bank vs. Competitors
Now that you know more about TAB Bank's products and services, here's how the bank stacks up to its competitors.
TAB Bank vs. LendingClub
LendingClub offers a higher APY of % — compared to TAB Bank's % APY — on its high-yield savings account. However, its CD rates are lower, at % for a five year term compared to TAB Bank's %, and it offers fewer term length options.
TAB Bank vs. Axos Bank
Axos Bank offers up to % APY on its high-interest checking account, and TAB Bank's 0% APY on its interest checking account options pales in comparison.
However, Axos Bank can't compete with TAB Bank's CD rates. Axos offers up to 0% APY, while TAB Bank offers up to % APY.
TAB Bank vs. Bank of the West
Bank of the West offers account holders the convenience of Zelle to transfer money, while TAB Bank does not.
However, Bank of the West has monthly service charges on many of its accounts, including its money market account, but TAB Bank does not charge a service fee for its money market account, high-yield savings account or cash-back checking account.
Final Take
TAB Bank offers competitive rates across its range of deposit accounts, plus a lack of fees for some of its accounts and easy options for avoiding fees on accounts that have them. If you're looking for an online-only bank with a solid mobile experience, this bank is worth considering.
TAB Bank FAQ
Here are answers to some of the more commonly asked questions about TAB Bank.
How do I transfer money from TAB Bank?

You can transfer money from a TAB Bank account to an external account through a wire transfer or ACH transfer.

Is TAB Bank FDIC insured?

Yes, TAB Bank's accounts are insured up to the maximum limits offered by the Federal Deposit Insurance Corp.

How can I contact TAB Bank?

Call 800-355-3063 Monday through Friday from 6 a.m. to 7 p.m. MT and Saturday from 9 a.m. to 3 p.m. MT, excluding holidays.

You can also reach the bank through a secure online message. 
Daria Uhlig contributed to the reporting for this article.
Rates are subject to change; unless otherwise noted, rates are updated periodically. All other information on accounts is accurate as of Aug. 22, 2022.
Editorial Note: This content is not provided by any entity covered in this article. Any opinions, analyses, reviews, ratings or recommendations expressed in this article are those of the author alone and have not been reviewed, approved or otherwise endorsed by any entity named in this article.
Lending Club: Rates from 5.99% to 35.96%* APR. Best APR is available to borrowers with excellent credit.