Turo Review: What To Know About the Car-Sharing App
GOBankingRates Score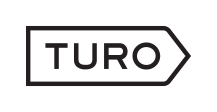 Quick Take
:

Turo is a peer-to-peer car-sharing company that enables individuals to rent out their vehicles to other drivers online or via its app. Available in more than 7,500 cities, Turo has surged in popularity as the rental car industry continues to face pandemic-related challenges.
Rental Process
Earning Potential for Hosts
Costs for Guests
Protection
How did we calculate this?
Pros
Generally cheaper than renting a car 

Profitable for hosts/car owners

A range of insurance options 

Transparent terms of use
Cons
Hefty vehicle requirements for hosts 

Only available in select metro areas

Must be at least 18 to book a trip and at least 21 to list a car in the U.S.

Interior wear and tear of vehicle not covered 
Turo Overview
If you've tried to rent a car lately, you've probably found yourself up against some tough luck — or at least some gnarly prices. This is because we're living in the age of the great "carpocalypse," a result of a few factors, including a global chip shortage. The car-sharing company Turo existed long before the pandemic struck, but because of these related challenges, it has soared in popularity and even filed for IPO last January.
Make Your Money Work For You
Currently the largest car-sharing marketplace in the world, Turo enables car owners to rent out their cars to drivers, and to let drivers book cars. The service is available in metro areas in the U.S., Canada and the U.K., and it sports an ever-widening range of vehicle choices (currently more than 1,300 makes and models): from tough trucks to teched-out Teslas.
Car rides start at $25 a day and are available to eligible drivers ages 18 and over in the U.S., with the exception of vehicles that have a market value greater than $20,000, Deluxe Class cars, Super Deluxe class cars, specialty vehicles, and vehicles listed by Commercial Hosts, which all require you to be older.
Key Features
Turo earned a 4.7 score from GOBankingRates based on the following features.
Rental Process
Turo couldn't make the rental process easier for guests. All you have to do is download the app (or go to the Turo site online), sign in and select the type of car you're looking for (could be a Ferrari or a Honda — the options are plentiful). Next, you enter your location, the date you need the car, and sift through the thousands of cars for rent by local hosts. 
Make Your Money Work For You
Next, you book your trip, select a protection plan, and voila, you're ready to go. You can either have the car driven to you or you can pick it up directly from the host. You have 24 hours to cancel your trip without charge.
Earning Potential for Hosts
How much a host gets per trip depends entirely on which Turo protection/insurance plan they choose. We've detailed the protection plans further down. 
You can get a pretty good estimate of how much you stand to make by renting your car out by using the Turo "carculator." You plug in your region and the current price range of your car and discover what you stand to make on an annual basis using Turo.
For example, in the greater Los Angeles area, a Tesla Model 3 with an estimated vehicle value of $37,113 sports a 108.1% annualized ROI. Annual vehicle loan payments amount to $7,473, and by using the platform, you can earn $15,547 a year, according to Turo's estimates — roughly double your annual loan value.  
Bear in mind that your vehicle must be no more than 12 years old (with the exception of specialty vehicles), and it must have clocked fewer than 130,000 miles.
Make Your Money Work For You
The penalty fees for hosts who violate Turo's policies are vast, so definitely give them a good read. 
Costs for Guests
How much a trip costs depends on a few things, including the car, protection plan and whether you add on extra features. You may be charged extra if you book a vehicle from a Commercial Host.
Turo does a nice job of itemizing all the charges for the guest and is widely deemed cheaper than renting a car.
The penalty fees for guests who violate Turo's policies are as complex as those for hosts; read them closely.
Protection
Perhaps what most makes Turo trustworthy (in addition to its extreme transparency around services and fees) are its mandatory insurance coverage plans. There are several insurance options hosts can select to protect their vehicles. Every plan comes with its own respective fees that the host absorbs. Here's a look at each option:
The 60 plan: This plan offers the highest level of protection including $750,000 in third-party liability insurance, 100% reimbursement by Turo of eligible damage costs, reimbursement for exterior wear and tear, and loss of hosting income during vehicle repair (or a $50-per-day replacement car) for up to 10 days. With this plan, hosts take home 60% of each trip price.
The 75 plan: This plan touts $750,000 in third-party liability insurance, a $250 deductible and a $30-per-day replacement car for up to 10 days. Hosts earn 75% of the trip price with this plan.
The 80 plan: This plan provides $750,000 in third-party liability insurance and a $750 deductible. Hosts take home 80% of the trip price.
The 85 plan: This plan provides $750,000 in third-party liability insurance and a $1,625 deductible. Turo pays 100% of eligible damage costs above the deductible and hosts pocket 85% of the trip price. 
The 90 plan: The highest-risk plan Turo offers has a $2,500 deductible and provides $750,000 in third-party liability insurance. Hosts take home 90% of the trip price.
Make Your Money Work For You
Hosts need to use one of Turo's insurance options and not rely on their own coverage — unless they have commercial rental insurance.As a guest, however, you can use your own insurance.
What Makes Turo Unique
Turo brings a personal touch to its business — something you don't get from a car rental company or other car-sharing companies — similar to how Airbnb brings an element of homey warmth to its listings. It stands out from other car-sharing services by enabling guests to get super specific in what they want out of a vehicle. You can rent everything from Volvos to Teslas and if you're in a major city, you can probably find the car you want (or close to it) within a few miles, much like how you'd locate an Uber. You certainly can't get that kind of on-the-go convenience with a traditional rental car company.
Comparable Options
Zipcar
Zipcar is another player in the anti-car-rental space, if you will, and allows drivers to book a car on demand. With Zipcar, consumers are still renting from a commercial business, which is what makes it very different from Turo. Consumers looking for a more laid-back and human experience would probably prefer Turo over Zipcar.
Make Your Money Work For You
Getaround
Another top player in this space, Getaround, was founded in 2009. The digital car-sharing marketplace enables drivers to book from a vast array of vehicles. The whole thing is hailed as contactless, so guests do everything in-app and then pick up the car without meeting its owner or anyone else. It's missing the warm, familiar vibe that you can get with Turo — but for some, that cool and high-tech approach may be preferable.
How To Get Started
To get started using Turo, prospective guests need to create an account, and then complete all the steps listed (have your driver's license at the ready). In at least 24 hours, you will be verified/approved. You'll see your approval status on your account homepage.
Once approved, you can begin your hunt for the ideal ride near you.
Who Turo Is Best for
Turo is best suited for people looking to make money off their cars, as it enables some hosts to bring in about $1,000 a month, on average, depending on factors such as their region and the type of vehicle they have. It is also ideal for drivers who would rather not go the traditional (and often absurdly expensive) route of renting a car from a commercial car rental company — especially if they are open to renting an older and not fancy model.  
Make Your Money Work For You
Keep in mind that Turo has very strict requirements — but weirdly not around interior wear and tear, which isn't covered in its protection plans. This makes it not ideal for hosts who want to protect the interior of their vehicle — or guests who care about that sort of thing.
Final Take
The idea of renting your car out to (or from) strangers can be scary, but Turo makes it easy (with its user-friendly app) and safe (in the form of solid protection plans and extreme transparency). For car owners looking to make some extra cash off their vehicles, and for drivers who want to spend less on car rentals, Turo can be a smart choice.
The CVS-receipt-long list of fine print around penalty fees is cumbersome to get through, making Turo perhaps too complicated for prospective hosts and guests to thoroughly learn about; that said, the labyrinth of rules makes the company extremely transparent and could help screen out irresponsible users and ultimately make Turo even more trustworthy.   
FAQ
How trustworthy is Turo?

If you're wondering whether Turo is trustworthy, you should know that it has a score of 4.6 out of 5 and a rating of "excellent" on Trustpilot, based on reviews from over 27,000 users. It also has ratings of 4.9 out of 5 stars on Google Play, based on about 178,000 reviews, and 4.8 out of 5 stars on the App Store, based on about 186,800 user ratings.

Where do you pick up your rental car?

You can choose where to pick up your car, or the car can be driven over to meet you.

Where do you return your rental?

You have to return your car to the same location where you picked it up.

How do you list your car for rent on Turo?

Quite a lot of information is needed for you to list your car on Turo, and you can read the

full details on its website

. For starters, you must be 21 or over, have valid car insurance and provide various photos of the vehicle's exterior and interior.
Information is accurate as of Aug. 13, 2022.
Editorial Note: This content is not provided by any entity covered in this article. Any opinions, analyses, reviews, ratings or recommendations expressed in this article are those of the author alone and have not been reviewed, approved or otherwise endorsed by any entity named in this article.