Vinovest Review: Are Wine Investments Inflation-Proof?
GOBankingRates Score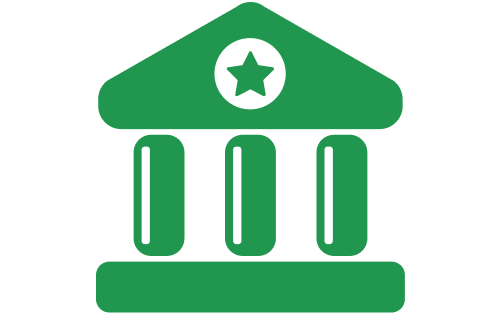 Quick Take:
If you are looking for an
alternative investment
, Vinovest is one to consider. It offers a platform that joins master sommeliers with quantitative investment models to help compare and analyze thousands of data points so you don't have to. Essentially, it purchases bottles of wine on your behalf at reasonable prices to help build your wine portfolio.
Commission and Fees
Diversification
Liquidity
Ease of Use
How did we calculate this?
Pros
Low minimum investment requirement
Large wine marketplace presents many opportunities to invest in fine wine
Wide range of investment portfolio options
You can buy and sell wines at any time and you don't have to be accredited
Investments are both securely stored and insured in a bonded warehouse
Cons
Better as a long-term investment as you will pay a penalty if you sell wine outside the selling window
High management fees
You cannot split up your investment into fractional wine shares
Vinovest Overview 
Vinovest, which was started in 2019, allows you to fund your account with just $1,000. After funding, you'll have access to a lucrative luxury market. Fine wine has shown returns over the last 30 years so it should be considered as a solid investment.
Vinovest is a legitimate investment platform. You don't have to know much about wine to make money as it will authenticate the wine on your behalf. You will then own 100% of the fine wine in your portfolio.
Key Features
Here's a look at some of the key features of Vinovest.
Commissions and Fees 
When investing in real assets such as wine, not only do you have to factor in the platform's fees but also the cost of the wine itself. For example, many fine bottles of wine can cost anywhere between $80 to $150 per bottle. That aside, Vinovest does charge a management fee. These fees are based on your tier and can range from 1.90% to 2.5%.
The good news is that Vinovest has a competitively low minimum investment requirement of $1,000. This relatively low starting point is more feasible for you if you are just starting in fine wine investing.
Diversification 
If you are just starting to dip your toes into the red-and-white pools of wine investing, you may be wondering what portfolio diversification looks like. Vinovest can help you in this journey as they can curate your portfolio to your personal goals. They also offer managed or self-directed portfolios depending on your comfort level.
You should first assess your risk tolerance level. After that, you can choose what type of portfolio to create to match your investment needs and goals. Vinovest offers different types of portfolios with corresponding targets for annual returns, ranging from conservative to aggressive.
Liquidity 
When you invest with Vinovest you are the 100% owner of the wine you purchase. You can even have your bottles shipped to your home for consumption if so desired, which is its own kind of liquidity. Though you are able to buy and sell wine at any time to free up some capital, Vinovest is more of a long-term investment as it has a recommended holding period of 5 to 10 years. 
Be aware you could pay a penalty fee if you sell wine before the provided ideal selling window. This is not to say it isn't an option but you could make less overall on your investment. 
Ease of Use
Vinovest's platform is user-friendly and great for beginning investors and wine enthusiasts alike. You don't have to be a sommelier to invest wisely as Vinovest takes care of that for you with its team of experts. You can also easily open an account with your email address or your Google or Apple account. 
How Vinovest Stands Out Compared to Competitors
Vinovest stands out among its competitors in a variety of ways. Here is a comparison of Vinovest with some other leading wine investment platforms. 
Vinovest vs. Vint
Vint is an SEC-qualified wine investment company for U.S. customers. With Vinovest, you are the owner of what you purchase. With Vint, you essentially just invest in Vint LLC. but they remain the owner of the bottles of fine wine in the collection. You cannot sell shares at will and a one to seven-year long-term hold is put on the investment. 
Vinovest vs. Cult Wine Investment
To get started with Cult Wine Investment, investors will need around $10,000. The starting annual fee is comparable to Vinovest at 2%, however, it goes up to 2.75% for just the base subscription which may be steep for U.S. investors. There is also an eight to twelve-week waiting period for liquidating your fine wine assets. 
Is Vinovest Right For You?
Vinovest is best for you if you are looking for an investment with potentially more stability than classic stock market options. What's nice about the platform is that you don't have to know much about wine to benefit from investing in it. If you do invest, you own 100% of your investment. You can also enjoy the fruits of your labor as well since Vinovest can deliver bottles right to your door. 
Final Take To GO 
Wine may be more than just a relaxing way to end the day, but rather a solid investment in your future. It has a proven performance of annual returns for more than 20 years which means it performs better than many other global equities. When you invest, Vinovest keeps the wine safe in a bonded warehouse. It will remain insured while you decide how and when to profit from it. 
FAQ
Here are the answers to some of the most frequently asked questions regarding Vinovest.
Is Vinovest legitimate?

Yes, Vinovest is a legitimate wine investment platform. It offers expert advice from both sommeliers and data analysts as well as access to its luxury market.

Is fine wine still a good investment?

Fine wine as an asset has shown returns over the last 30 years so it is considered a solid investment.

What is the minimum deposit for Vinovest?

There are tiers for what kind of portfolio management you can get through Vinovest. The basic investment option only requires a minimum investment of $1,000.

Is investing in wine safe?

Compared to other investments, like stocks and crypto, fine wine is a relatively stable and safe investment.
Data is accurate as of July 26, 2023, and is subject to change.
Editorial Note: This content is not provided by any entity covered in this article. Any opinions, analyses, reviews, ratings or recommendations expressed in this article are those of the author alone and have not been reviewed, approved or otherwise endorsed by any entity named in this article.